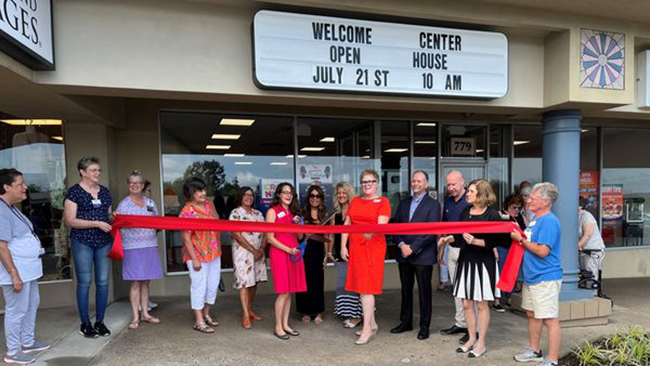 The Care & Share Thrift Shoppes, a Mosaic Conference Related Ministry (CRM), recently held a ribbon-cutting ceremony to officially launch their Welcome Center. Located in the middle of the Souderton (PA) Shopping Center, the new location is easily accessed by potential volunteers. In attendance at the open house was The Chamber of Commerce for Greater Montgomery County, Central Bucks Chamber of Commerce, and the Mayor of Souderton, PA, Dan Yocum.
In addition, the Care & Share's Variety Shoppe recently expanded by over 2,000 sq. feet. It now has a larger selection of toys, housewares, holiday items, linens, and an expanded Auction Department. The auctions can be viewed by downloading the Care & Share Auction App.
Since 1975, Care & Share Thrift Shoppes has been a volunteer-driven organization, serving the local community. The five individual shoppes located in one shopping center are centrally located. Local shoppers benefit from the availability of low-cost, high-quality items. Donors contribute to the recycling and conservation efforts that affect the broader community in positive ways. Volunteers become part of a special community that embraces service above self.  The funds raised for Mennonite Central Committee (MCC) provide resources and aid for those in need, in North America and around the world.   
Care & Share welcomes individuals and groups to join our volunteer team! Contact Maggie Herrity, mherrity@careandshareshoppes.org or 215-723-0315.