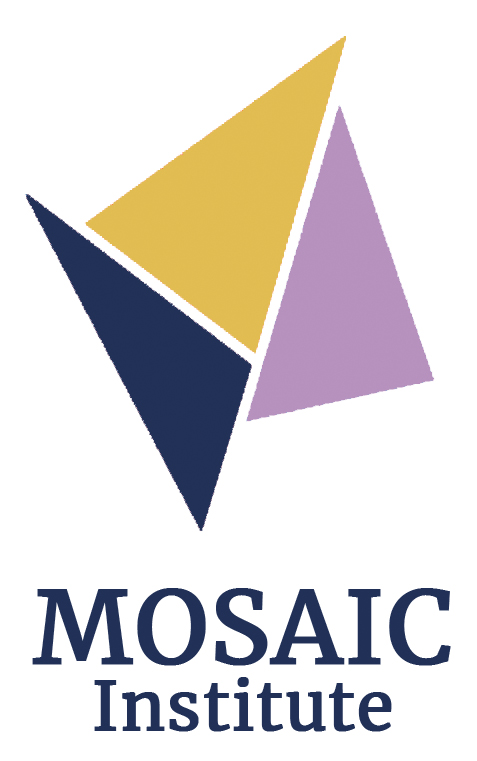 Mosaic Institute is a conference-based, Anabaptist school of leadership for newly credentialed leaders, experienced pastors, Conference Related Ministry leaders, and lay leaders in Mosaic congregations and beyond.
Our priorities:
To foster relationships within Mosaic Conference.
To provide orientation for newly credentialed leaders and leaders who come to us from other traditions.
To help people grow into our conference priorities of being missional, intercultural, and formational.
To encourage the growth of leadership, skills, and theological formation for our lay leaders and pastors without seminary education.
Partners in Leadership
Instructors: Rose Bender, Nathan Good, and Mark Wenger
Level: Beginner
Dates: January 30, April 17, June 26
Location: Franconia Mennonite Church (Telford, PA)
Cost: $75 per person
This course will explore the character, content, and craft of leadership in the way of Jesus. Experienced leaders join with growing leaders in a mentoring relationship across five months. Three plenary gatherings of the whole class will give everyone the overall content of the course, while monthly mentoring meetings between seasoned and growing leaders will help flesh out the learning in the church context.
Understanding and Interpreting the Bible
Instructors: Emily Ralph Servant, with guest speakers
Level: Intermediate
Dates: February 5 -6, February 26-27, March 26-27, April 23-24
(Friday from 6-8pm & Saturday from 12-8pm EST with LOTS of breaks!)
Location: Zoom
Cost: $300
In this interactive class, you'll consider how someone's identity, life experiences, and worldview shape the way they interpret the Bible. Alongside Bible scholars, theologians, and practitioners, you'll explore tools for reading and teaching the Bible, foster your biblical imagination, and dig deeper into God's love story with the world.
This class includes a combination of prerecorded presentations to watch on your own time and live class sessions, for the equivalent of 3 credit hours.
Mosaic Institute tuition is determined on a class by class basis. Spring 2021 tuition:
Partners in Leadership: $75
Understanding and Interpreting the Bible: $300
Please make your checks out to "Mosaic Mennonite Conference" with "Mosaic Institute Tuition" in the memo line. Mail checks to:
1000 Forty Foot Rd, Ste 100
Lansdale, PA 19446.
If you need academic credit for the class you are taking, please contact Emily Ralph Servant. Taking these classes for credit may result in additional costs (from your academic institution).
If you can't afford the tuition for the class you'd like to take, please talk with your congregation or Conference Related Ministry about cost sharing. There are also limited sharing funds available for credentialed leaders in Mosaic Conference. Please talk to your Leadership Minister to apply!
This post is also available in: 繁體中文 (Traditional Chinese) Español (Spanish) Indonesia (Indonesian) Kreol ayisyen (Creole)