Mosaic Institute is a conference-based, Anabaptist school of leadership for newly credentialed leaders, experienced pastors, Conference Related Ministry leaders, and lay leaders in Mosaic congregations and beyond.
Our priorities:
To foster relationships within Mosaic Conference.
To provide orientation for newly credentialed leaders and leaders who come to us from other traditions.
To help people grow into our conference priorities of being missional, intercultural, and formational.
To encourage the growth of leadership, skills, and theological formation for our lay leaders and pastors without seminary education.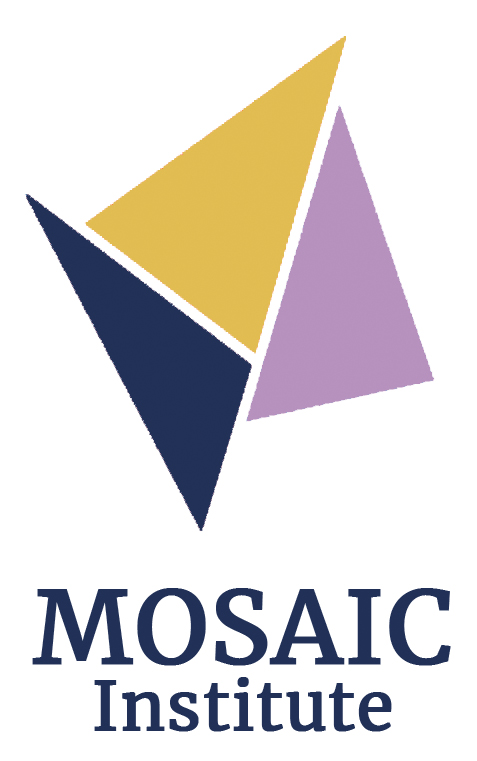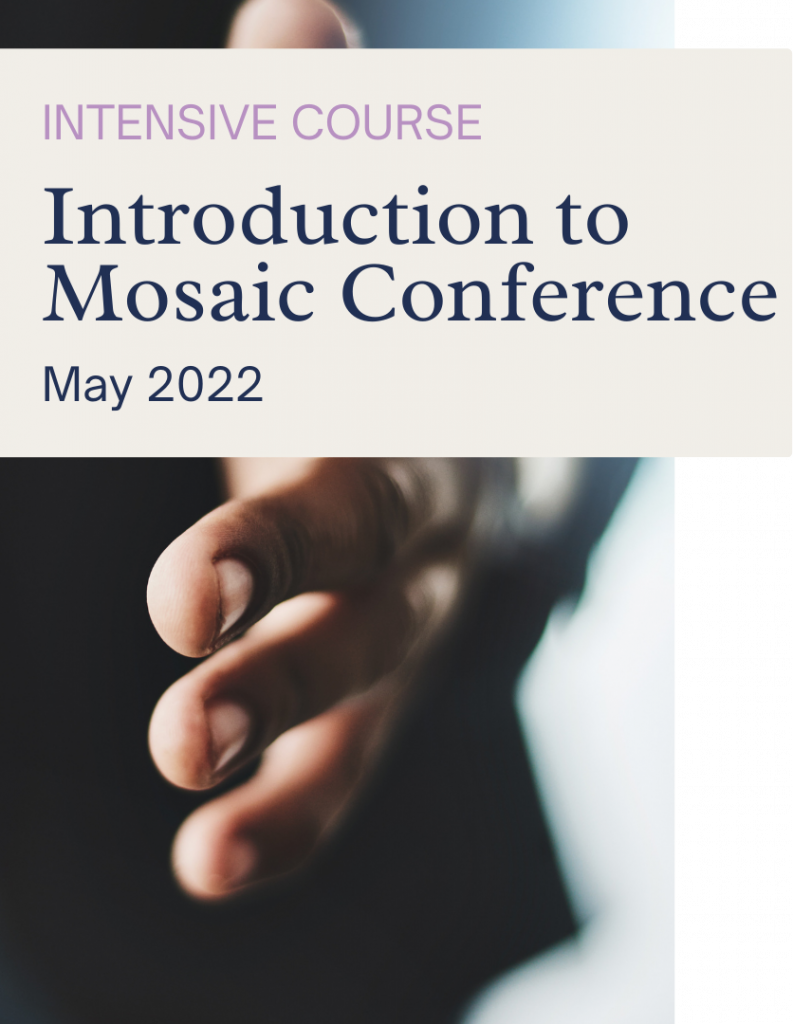 REQUIRED FOR ALL NEWLY CREDENTIALED LEADERS
Instructors: Steve Kriss & Rose Bender Cook
Location & Time: Hybrid; Zoom & in-person meeting (May 12-15th in PA).
Cost: $300 – Scholarships are available.
Course Description: Learn how Mosaic Conference (and Mennonites) came to be, how the conference works, how decisions are made, and what it means to be a part of our conference together.
REGISTRATIONS CLOSED
SPRING 2022
Instructors: Lindy Backues, PhD & Danilo Sanchez, MDiv
Languages: English, Indonesian, & Spanish
Location: Zoom & Mosaic Conference offices (Lansdale, PA); hybrid option available.
Cost: $300 – Scholarships are available.
Course Description: Why does Jesus desire for his followers to be intercultural? How do we as leaders become more intercultural in our relationships? In this course you will learn what is culture, cultural differences and conflict, and develop your intercultural capacities. This course is intended for those who are just beginning their intercultural journey and those who have deep intercultural relationships.
REGISTRATIONS CLOSED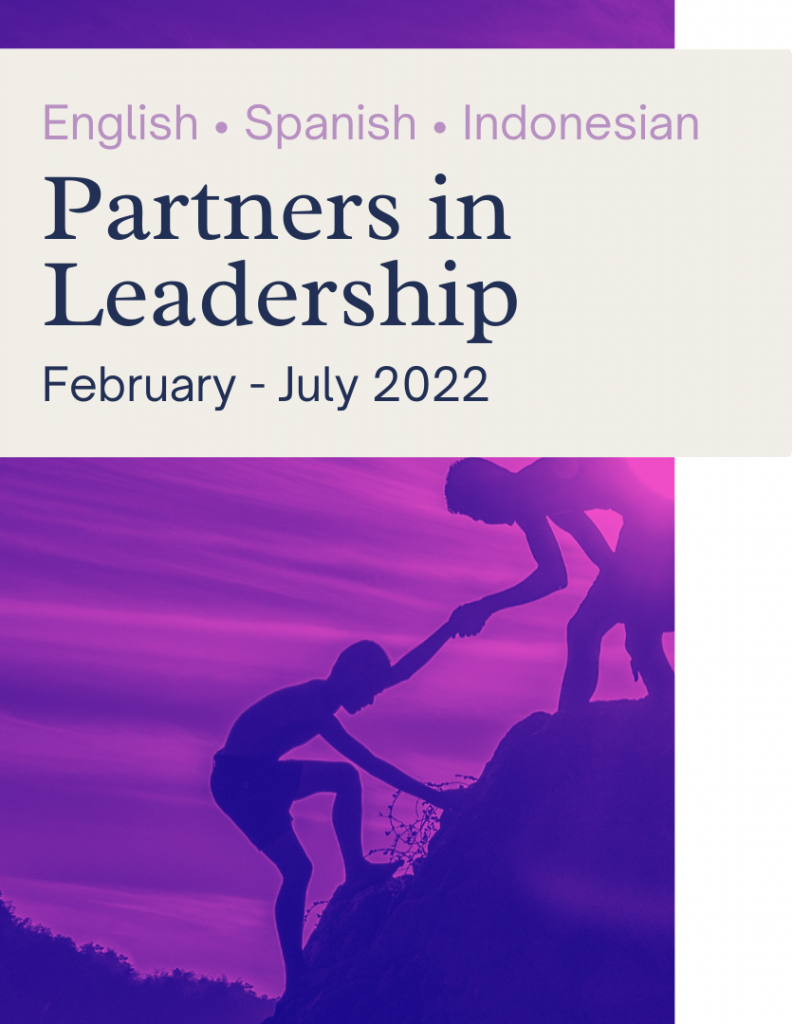 Languages: English & Spanish
Instructors: Rose Bender Cook, Nathan Good & Mark Wenger (English Cohort), Leticia Cortes & Oscar Dominguez (Cohorte de Español)
Cost: $150 per person – Scholarships are available.
Course Description: This course will explore the character, content, and craft of leadership in the way of Jesus. Experienced leaders join with growing leaders in a mentoring relationship across five months. Three plenary gatherings of the whole class will give everyone the overall content of the course, while monthly mentoring meetings between seasoned and growing leaders will help flesh out the learning in the church context.
(En español) Esta experiencia de aprendizaje se concibe como un viaje de desarrollo de liderazgo de modelo de mentor. Su propósito es el discipulado: crecimiento en el carácter, contenido y oficio del liderazgo centrado en Cristo. Líderes experimentados y líderes adquiriendo experiencia bajo la mentoría de dos instructores se reunirán dos veces al mes por cinco meses.
REGISTRATIONS CLOSED
This November begins a series of Preaching & Teaching Mini-Courses through the Mosaic Institute. Each mini-course weekend will include a Saturday of workshops taught by a team of Mosaic pastors followed by a Sunday "lab" at a SE Pennsylvania church. These mini-courses are a great opportunity for new pastors or lay leaders to build skills in preaching or teaching or for experienced pastors and leaders to expand their toolkits. Take one or all! Each mini-course costs $100; scholarships are available.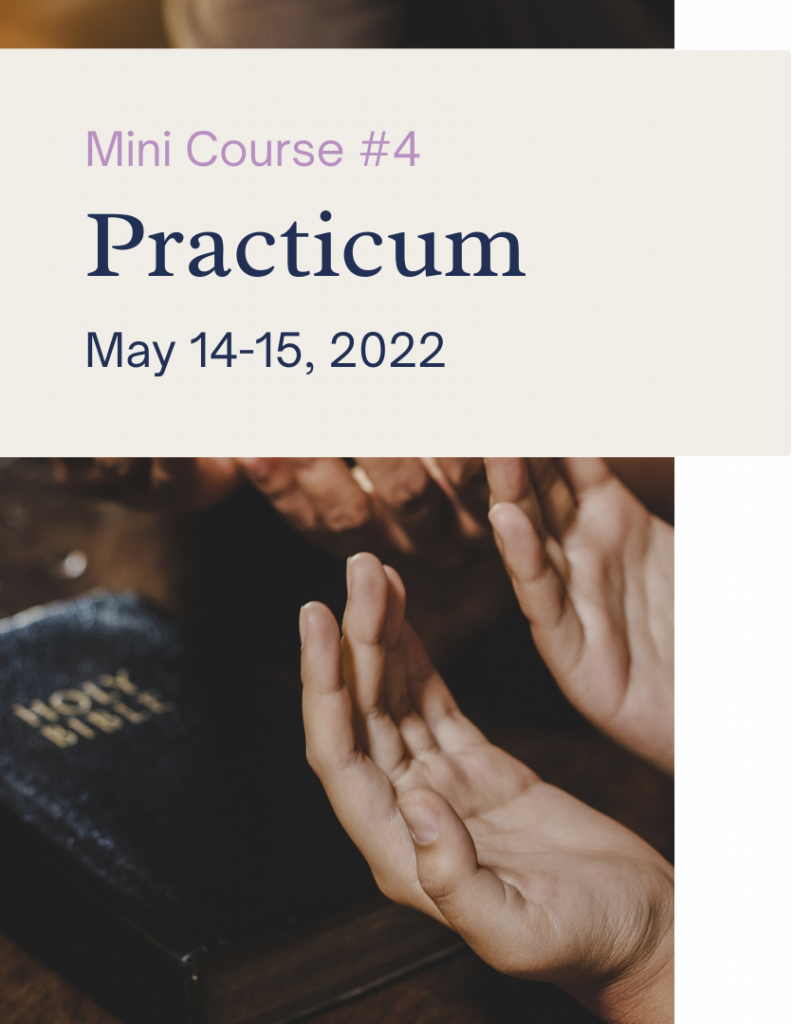 Saturday Class Location: Mosaic Conference offices (9:00am-4:00pm, Eastern)
Sunday Lab Location: West Swamp Mennonite Church, Quakertown, PA
Those who completed the first three mini-courses are encouraged to participate in this final mini-course, where students will take turns "practicing" their new skills with a sample sermon or Sunday School/small group lesson. The instructors and class will provide feedback and encouragement.
*This mini-course is free for those who complete mini-courses #1-3.
Registrations are open! (talk with your leadership minister if you need help arranging for pulpit fill for these weekends).
Past Courses:
Workshop Leaders: Rose Bender & Jeff Wright
Saturday Class Location: Mosaic Mennonite Conference Offices (9am-4pm, Eastern)
Sunday Lab Location: Philadelphia Praise Center (9:30am-1pm, Eastern)
The first step in preparing to preach or teach is to know the context of the people you are teaching. How do we learn about those in our "audience" and how do we connect the Scripture to their contexts? This mini-course sets the foundation for shaping both the content and the format of a sermon or lesson.
Workshop Leaders: Josh Meyer & Michelle Curtis
Saturday Class Location: Mosaic Mennonite Conference offices (9am-4pm, Eastern)
Sunday Lab Location: Salford Mennonite Church (9am-2pm, Eastern)
In order to teach, the leader must first study the Scriptures for themselves. How does one research a biblical passage and what resources are available to a preacher or teacher? This mini-course provides practical skills in Bible study and simple steps to prepare when a teacher has only a limited amount of time available.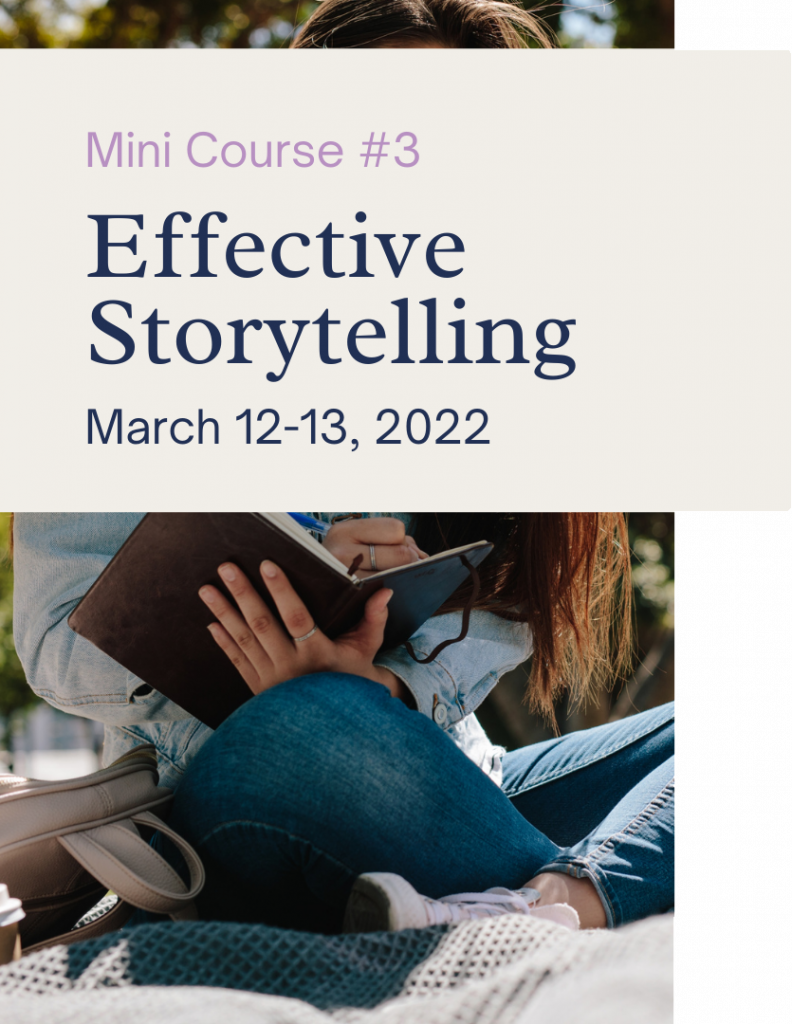 Workshop Leaders: Steve Kriss and Jenifer Eriksen-Morales
Saturday Class Location: Mosaic Conference offices (9am-4pm, Eastern)
Sunday Lab Location: Finland Mennonite Church (8:30am-1:00pm, Eastern)
Storytelling in preaching and teaching includes retelling the stories of Scripture, personal storytelling, and identifying ways that we see ourselves in biblical stories. This mini-course explores how to choose sermon illustrations, boundaries in personal disclosure, making connections with current events, and how to tell a story in ways that connect.
Mosaic Institute tuition is determined on a class by class basis.
Spring 2022 tuition:
Preaching and Teaching Mini-Courses – $100 per course
Building Mosaic Relationships (Intercultural Class) – $300
Introduction to Mosaic Conference – $300
Partners in Leadership – $150 per person
Scholarships are available! Talk to your leadership minister for details.
Pay your tuition:
Payments can be made by PayPal (click button below) or by check.
Please make your checks out to "Mosaic Mennonite Conference" with "Mosaic Institute Tuition" in the memo line. Mail checks to:
1000 Forty Foot Rd, Ste 100
Lansdale, PA 19446.
If you need academic credit for the class you are taking, please contact Emily Ralph Servant. Taking these classes for credit may result in additional costs (from your academic institution).
If you can't afford the tuition for the class you'd like to take, please talk with your congregation or Conference Related Ministry about cost sharing. There are also limited sharing funds available for credentialed leaders in Mosaic Conference. Please talk to your Leadership Minister to apply!
This post is also available in: 繁體中文 (Traditional Chinese) Indonesia (Indonesian) Kreol ayisyen (Creole)