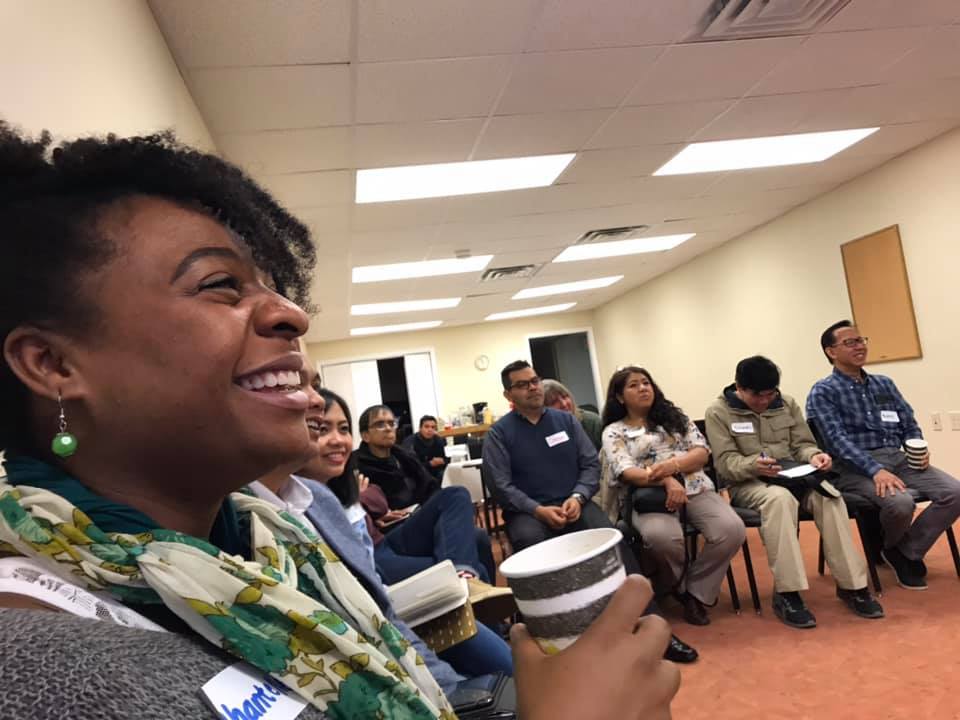 "Christians are strangers and aliens within all cultures. Yet the church itself is God's nation, encompassing people who have come from every tribe and nation. Indeed, its mission is to reconcile differing groups, creating one new humanity and providing a preview of that day when all the nations shall stream to the mountain of the Lord and be at peace."
-excerpt from Confession of Faith in a Mennonite Perspective, Article 10
Mosaic Mennonite Conference is committed to being a church that goes beyond surface-level diversity toward true racial justice for all people. While our world's economic and governmental systems present differences among us as threats to be eradicated, we aim to develop multicultural communities of faith that show our broken world a new way of living.
We do not do this by pretending all people are exactly the same. We acknowledge, own, and celebrate our cultural differences, allowing ourselves to be changed by the relationships we build across cultures.
In 2012, the board of our Conference committed to developing intercultural relationships among communities of faith. Our conference has defined intercultural as
"…living out the mission of God across the cultural, racial, economic, ethnic, and national boundaries that tend to divide and stereotype people, toward the goal of being one reconciled people who are transformed by our relationships as we experience now the vision of Revelation 7:9-12."
This certainly means we purposely bring people of different cultures and ethnicities alongside one another. We, however, are committed to something deeper than that. We strive for more than just a distant appreciation of one another, or other cultures accommodating to the dominant white culture. An "intercultural" commitment means we nurture "a deep understanding and respect for all cultures." This means deep relationships, even if this means uncomfortable conversations, where "no one is left unchanged because everyone learns from one another and grows together" (Spring Institute).
What steps are we taking to begin to live out our intercultural commitment?
We are assessing current relationships and communities that have potential to move in an intercultural direction. We are committed to building strong relationships among ministries and congregations generally, strengthening our bonds and our ability to change. We are striving to make sure any cross-cultural relationship-building happens with mutual respect rather than one culture dominant over the other. We have developed an Intercultural Team with two dedicated staff that will help incorporate the conference board rep into the Intercultural team. This work is not easy, nor should it be. With God's help, we can strive for a more just future for all of us.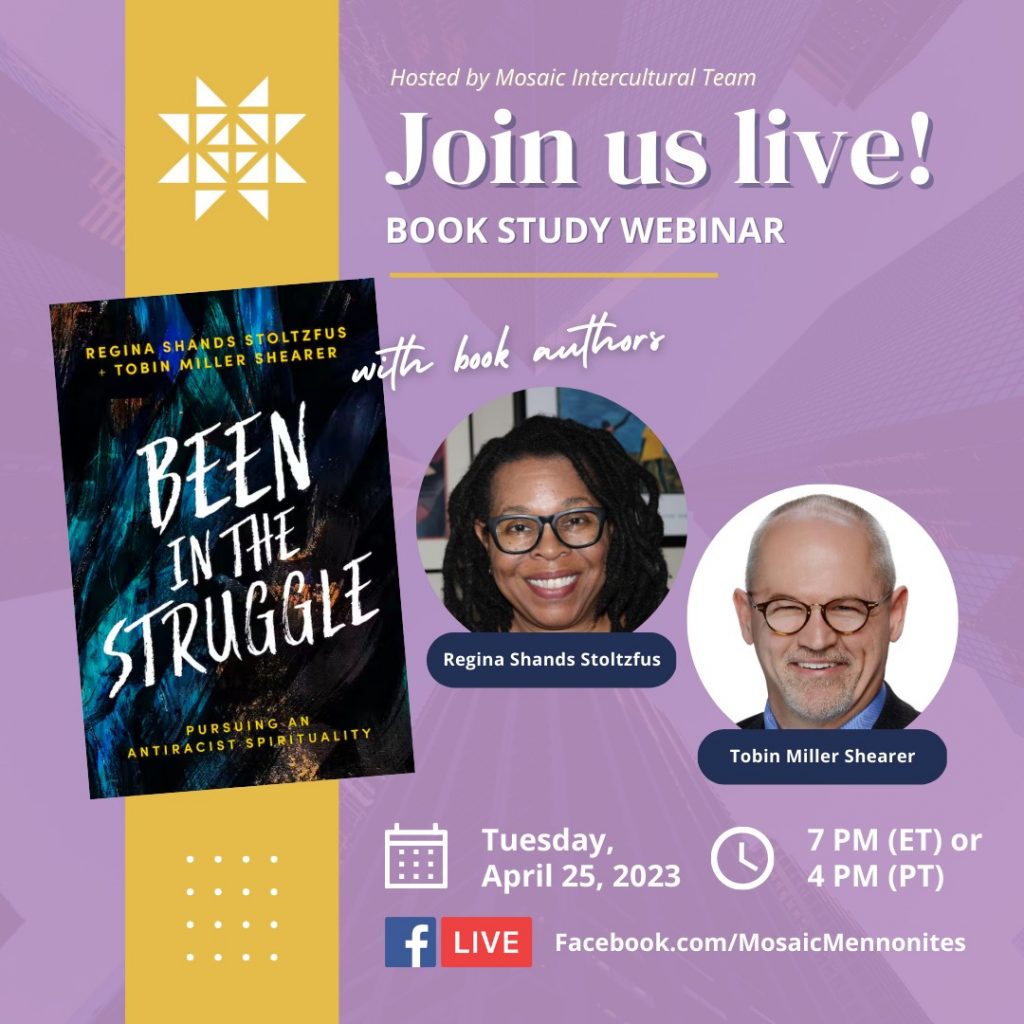 Been in the Struggle: Webinar with Book Authors
Book Description (from MennoMedia):
The work of dismantling racism doesn't happen overnight.
Been in the Struggle nurtures, challenges, and fosters the work and witness of dismantling racism for the long haul. Filled with wisdom and insight from nearly three decades of partnering across racial lines in this work, authors Regina Shands Stoltzfus and Tobin Miller Shearer offer a powerful mix of practical direction and poignant reflection to empower and sustain those working to dismantle racism, regardless of their stage on the journey.
The event has now passed. Watch the webinar recording here: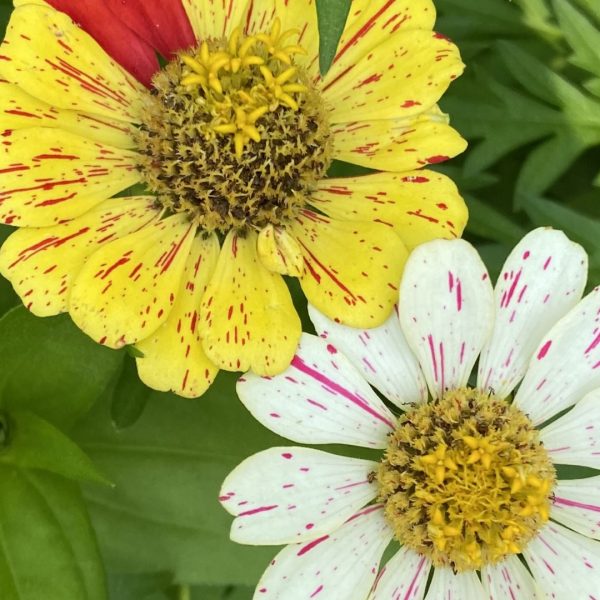 What Color Am I? 
While counterintuitive, meeting as a White caucus for reflection shows respect for our brothers and sisters of color.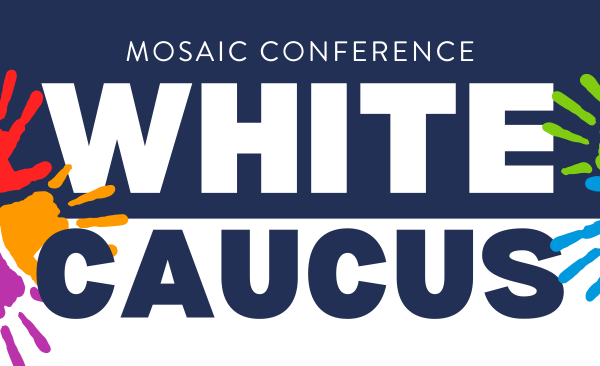 Mosaic Conference Launches a White Caucus 
A White Caucus provides a place where White people hold one another accountable … and frees people of color from the burden of educating and helping White people to learn and grow in the areas of anti-racism and mutual transformation.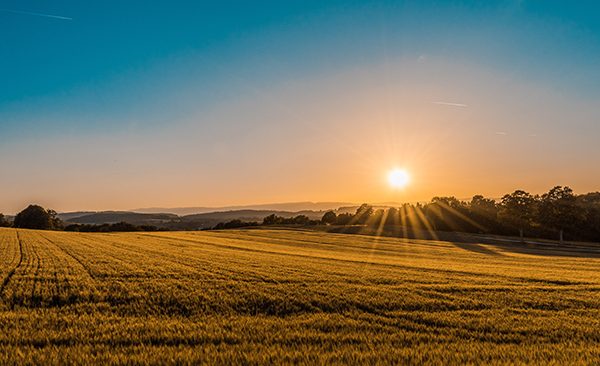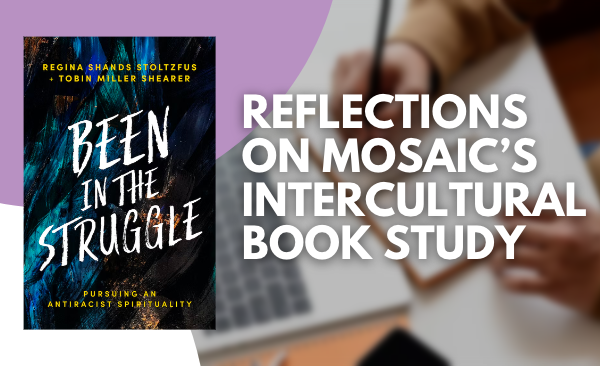 Been in the Struggle
An antiracist spirituality does not ignore the past, yet it calls us to move forward.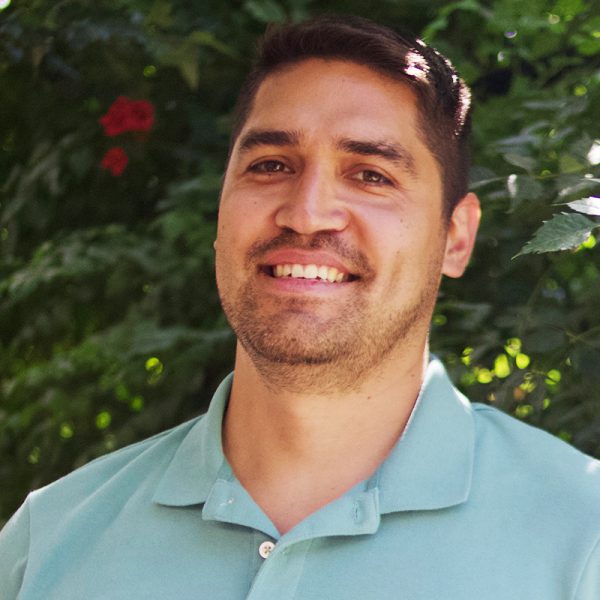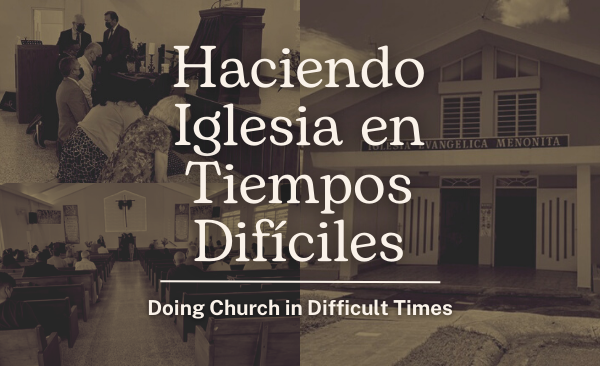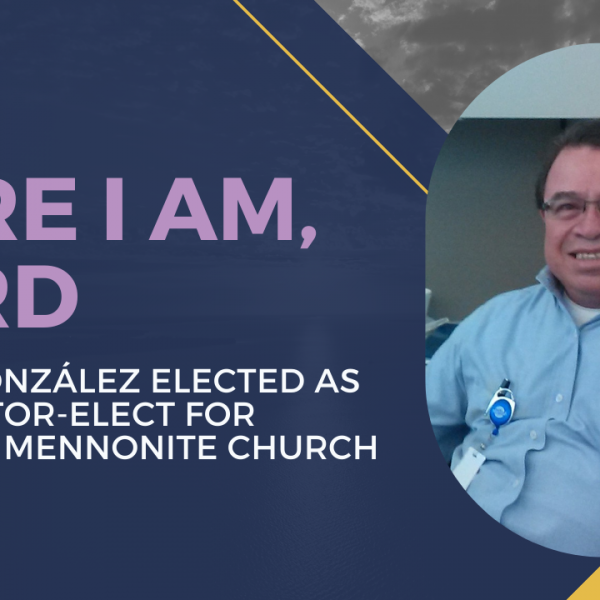 Here I am, Lord
"Josué has shown maturity, Christian spirituality, and intelligence serving on the local church board, and he will do well nationally with Iglesia Menonita Hispana."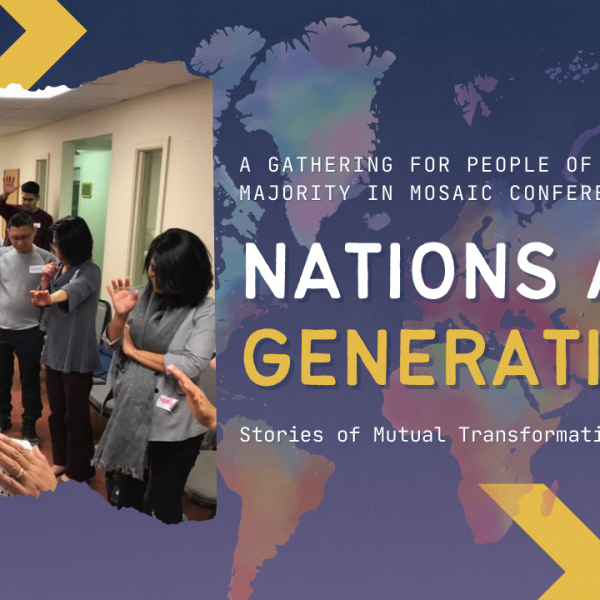 Creating Spaces
Imagine an intercultural space where language, nationality, and cultural differences are recognized and honored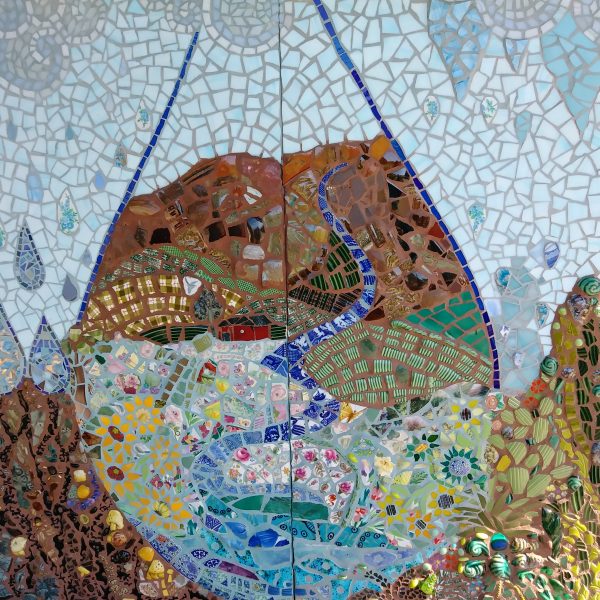 Introducing the New Intercultural Committee
We have this intercultural priority: "As human beings made in the image of God, we acknowledge, own, and celebrate our cultural differences, allowing ourselves to be changed by the relationships we build across cultures while we work together for racial justice."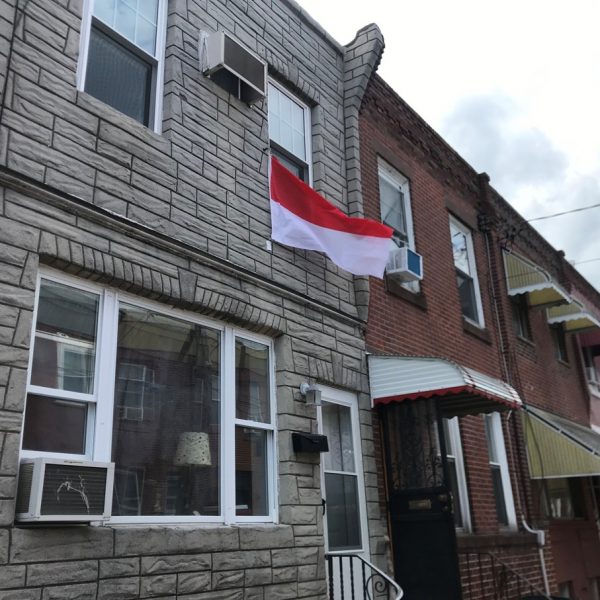 What is Your Flag?
I believe the blood of Jesus is one "spiritual" flag that can unite us.
This post is also available in: 繁體中文 (Traditional Chinese) Việt Nam (Vietnamese) Español (Spanish) Indonesia (Indonesian) Kreol ayisyen (Creole)