Mosaic Conference distributes announcements submitted by our Conference churches, Conference-related ministries and denomination-wide ministries for churches to run in their weekly bulletin.
If you have a bulletin announcement you would like us to distribute, please submit it to office@MosaicMennonites.org in 75 words or less. We reserve the right to edit for length, content and clarity.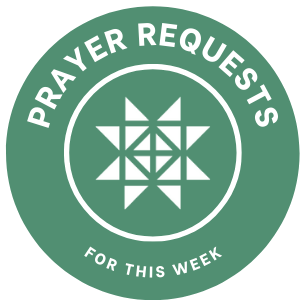 THIS WEEK'S PRAYER REQUEST:
All Mosaic congregations are invited to pray for the Mosaic Board as they lead the Conference community during this time, especially as they prepare for our Fall Assembly. Pray for God's wisdom, leading, peace, unity, and grace.
(Posted: August 10) Basketball Nights for anyone that likes to play basketball is held every 2nd Sunday of the month from 7:00 to 9:00 pm at Deep Run East Mennonite. Ages 12 through adult are invited – no need to register; just show up and teams will be formed on site. The gym IS air-conditioned!
(Posted: August 8) A Grief Share Support Group will be held at Zion Mennonite Church starting on September 8 and continuing every Thursday from 1:00 to 2:30 pm. This is a 13-week session for people who are grieving the death of someone close to them. For more information, please contact the church at 215-723-3592.
(Posted: August 8) The following items are available for free, if your church can use them: 2 Large Venue Projectors; 2 mailbox units on wheels, double sided holding total of #420.  If interested, contact Monique Kratz at 215-723-3220.
(Posted: July 27) The New Life Photo ID Clinic will be held Saturday, August 13, 10:00 am to 12 noon, for those in need of photo IDs, Social Security cards, PA birth certificates, and voter registration. The clinic will be held at the Hospitality Center, 530 Church Street, Norristown. Registration is required – call 610-277-1321 to sign up.