Mosaic Conference distributes announcements submitted by our Conference churches, Conference-related ministries and denomination-wide ministries for churches to run in their weekly bulletin.
If you have a bulletin announcement you would like us to distribute, please submit it to office@MosaicMennonites.org in 75 words or less. We reserve the right to edit for length, content and clarity.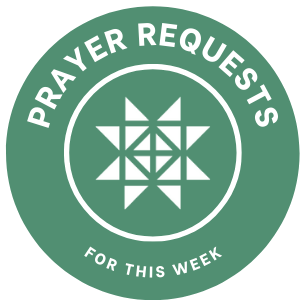 THIS WEEK'S PRAYER REQUEST:
Today, September 19, is Peace Sunday. All churches in Mosaic Conference are invited to pray for peace today and this coming week. We invite you to pray for peace in our homes, in our congregations, in our communities, in our country, and throughout the world.  
(Posted: September 13) On Monday, October 18, 6:00 to 9:00 pm, MEDA (Mennonite Economic Development Associates) will host an event at the Broad Theater in Souderton. The evening will feature guest speaker John Sharp and there will be three short films shown throughout the evening:  (1) "Seeds of  Peace: A Trek for Change" – a film in memory of Michael J. Sharp; (2) "May we Depend on You?" – a film about Clayton Kratz produced by Jay Ruth; and (3) a MEDA film: "Growing Hope in Ukraine".   Free appetizers will be available, and a free will offering will be taken to benefit MEDA.

(Posted: September 7) Care & Share Thrift Shoppes in Souderton is ready to support those in need.  Perhaps someone in your congregation or business needs items after Hurricane Ida.  Perhaps your congregation is assisting with refugee resettlement.  Care & Share relies on the community to help them help others.  Contact them at 215-723-0315.

(Posted: August 30) Salford Mennonite Child Care Center is hiring a Full Time Infant Teacher & Full Time Substitute/Floater. An Early Childhood Education degree is preferred, but not required, and salary is compensatory to education and experience; benefits, paid time off and bonuses are available (EOE). For more info, contact Christina Lynch via email lynchc@salfordmc.org.  You can also visit www.salfordmccc.org for more information.

(Posted: August 23) Your help is needed at Care & Share Thrift Shoppes in Souderton. Their donors are being super generous and shoppers are clearing their racks, but they don't have enough hands to process donations and restock the shoppes. Church and youth groups as well as individuals are invited to lend a hand — to learn how you can help, contact Suzanne at 215-723-0315 x113 or skratz@careandshareshoppes.org.