Mosaic Conference posts announcements submitted by our Conference churches, Conference-related ministries and denomination-wide ministries for churches to run in their weekly bulletin.
If you have a bulletin announcement you would like us to post, please submit it to office@MosaicMennonites.org in 75 words or less. We reserve the right to edit for length, content and clarity.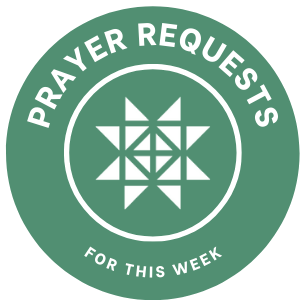 All Mosaic congregations are invited to pray for Bethel Worship and Bible Teaching Center (and Pastor Sam Charles) and Highland Park Community Church (and Pastor Jayne Wilcox) as they explore ongoing Jesus-centered, Anabaptist-rooted witness in Levittown, PA.  Bethel is a Mosaic Conference related church plant meeting in Highland Park's building.  Highland Park is affiliated with The Brethren Church.  
(Posted September 20) Lancaster Mennonite School invites youth pastors, lead or associate pastors, or spiritual mentors for Pastor's Day Breakfast on Wednesday, October 18, 2023.  There will be time to network with other pastors, fellowship, and see students from your congregation. Breakfast will be provided in the Dining Hall, Lancaster Mennonite School, 2176 Lincoln Hwy E, Lancaster, PA 17602.  Parking is available in front of the High School/Middle School entrance and the elementary Rutt Building – see map. Please RSVP by October 9th, 2023. 
(Posted September 14) Quakertown Christian School will be holding its annual Chicken BBQ on Saturday, October 14 from 4-7 p.m. This year we're bringing back the dine in option so you can come eat with friends or use the drive-thru option to pick up meals and eat at home! Meals include 1/2 chicken, potato salad, cole slaw, chips, a roll and a drink; the cost is $15.00. We will also have QCS-made pumpkin pie and Landis apple crumb pie available by the slice or by the pie. Questions can be directed to Erica Talese at 215.536.6970 x 501.
(Posted September 14) Quakertown Christian School, in partnership with Richter Mobile Shredding, will be holding a Shredding Event on Thursday, Sept. 21 from 3:30- 6:00 p.m. This is open to the public and we welcome anyone who has a need for this service! For further information, call 215.536.6970.
(Posted August 31) Bally Mennonite Church will be holding an auction on Saturday, September 23 @ 6:30 PM at the church to benefit the Mennonite Youth Sneaker-Seekers (MYSS).  Items to be auctioned could include:  Crafts, gift baskets, hours of labor, household home goods items, collectibles, etc. and a silent auction.  Please see website:  www.ballymc.org
(Posted August 31) PANCAKE BREAKFAST at Bally Mennonite Church, Route 100, Bally, PA, Sept. 16th, 7:00 to 10:30am. Pancakes & French Toast, Scrapple & Sausage and Eggs. All are welcome.  Cost: Donation    Proceeds benefit Mennonite Disaster Service. Questions? 610-845-7780 or see website www.ballymc.org .
(Posted August 31) 50th Apple Butter Frolic— Enjoy farming, food, and fun at the 50th Annual Apple Butter Frolic at the Mennonite Heritage Center, Saturday, October 7, from 10 a.m. to 4 p.m. Farming demonstrations, traditional foods, children's activities, and time-honored crafts are all part of the day. This rain or shine community event helps support the Mennonite Heritage Center's mission. The Mennonite Heritage Center is located at 565 Yoder Rd., Harleysville Pa. 
(Posted: August 21, 2023) MCC is looking for 18-20-year-olds for Seek, a 6-month intentional discipleship program. Participants will live with a group of 6-10 other young adults to learn and grow as a follower of Jesus, study Scripture, volunteer, and experience community. The cohort will run from Jan. 15 – June 24, 2024 in Cambodia. Interested young adults should view the full description and apply here.  Applicants will be accepted until Oct. 1 or the cohort is filled.  
(Posted: August 17) Zion Mennonite Church, Souderton Pa., will be hosting a Grief Share Support Group beginning on September 7 at 1:00 pm.  For more information contact Marcia Young at 215-723-9111 or the church office at 215-723-3592
(Posted: August 16) Transition to Leadership program. This two-year program guides and nurtures new pastors during the crucial first years of ministry through one-on-one mentoring, biannual Learning Events, and specialized coaching sessions throughout the year. The Fall 2023 cohort starts Nov. 9; apply by Oct. 9. ambs.edu/transition-to-leadership
(Posted: August 16) Ministry Integrity Circles. Pastors, do you need help with ministry transitions or significant challenges? AMBS's Ministry Integrity Circles program provides the support of consultants within a community of peers. We will be beginning two cohorts this fall: one will be meeting once in person Sept. 25-26 then three more times on Zoom. An all in-person cohort begins Oct. 23. Apply for the hybrid cohort by Aug. 25 and the in-person cohort by Sept. 23. ambs.edu/integrity-circles