Mosaic Conference posts announcements submitted by our Conference churches, Conference-related ministries and denomination-wide ministries for churches to run in their weekly bulletin.
If you have a bulletin announcement you would like us to post, please submit it to office@MosaicMennonites.org in 75 words or less. We reserve the right to edit for length, content and clarity.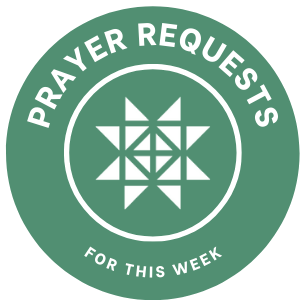 All Mosaic congregations are invited to pray for the creation of the Charleston Leadership Academy through the Midian Leadership Project, a Conference Related Ministry, in Charleston, WV. Pray for Turan Rush, Deputy Director, as he leads his team to create a school for youth that will provide educational equity focused on faith, sports, and classwork in an effort to stop the school-to-prison pipeline.
(Posted: May 31) Bally Mennonite Church's Vacation Bible School will be held June 19-23 from 9:00 to 11:30 am.  Kids ages 4 to those who just completed 5th grade are welcome; registration forms can be found at www.ballymc.org.
(Posted: May 31) A Pancake Breakfast fundraiser will be held at at Bally Mennonite Church on June 10, 7:00 to 10:30 am, featuring pancakes & french toast, scrapple, sausage and eggs.  Donations will support Open Link & Boyertown Area Multi-Service; if you have questions, call 610-845-7780 or see www.ballymc.org.
(Posted: May 26) Join Frederick Mennonite Church for an old fashioned a capella hymn sing on Sunday, June 11 from 2:30 to 4:00 pm. The event will be held at Bertolets Meetinghouse across the road from Frederick Church, with singing from the 1969 Mennonite Hymnal (books provided).  Light refreshments will follow.  For additional information, contact Greg Law at 610-256-7878 or gregbetty9604@verizon.net.
(Posted: May 19) Frederick Living is having an online auction to benefit residents in need. The auction preview begins Wednesday, May 24 and goes live for bidding June 2 through 12 with many fabulous items available including overnight stays, gift packages, experiences for adults, families and children, fine art, golf packages and more. Click here to access the auction website. If you have questions call Betsy Natter at 610-754-7878 ext. 1290 or e-mail enatter@frederickliving.org.
(Posted: May 10) Healthy Ninos Honduras is excited to host their 15th Annual Golf Outing on June 9 with a shotgun start at 7:30 am. Online registration is currently open at healthyninos.org/home#Golf and tickets are going fast. Be sure to claim your spot today, and help them fight malnutrition while practicing your swing. 
(Posted: May 10) The MCC Material Resource Center is in need of a weekly cleaner starting week of June 5. Call 267-203-8074 for more info.
(Posted: May 5) Vacation Bible School is right around the corner. Sign up to attend ChangeMakers Lab at Zion Mennonite Church on Tuesdays, June 20 & 27, July 11, 18 & 25 from 6:30 to 8:30 pm.  Children from Pre-K to 5th grade are welcome to attend. Click here to register.
(Posted: May 3) Souderton Mennonite Church is seeking an additional pastor to join their team. The Pastor of Discipleship will equip and empower the congregation to grow as lifelong disciples of Jesus. Souderton Mennonite Church is a vibrant Anabaptist congregation whose vision is to strengthen meaningful connections with Christ, church, and community. See the Ministry Description here. If interested in this role, please contact Ken Burkholder, Pastoral Team Leader, at kburkholder@soudertonmennonite.org.
(Posted: May 3) Souderton Mennonite Church invites you to attend one of their summer kids' camps:
Kid Connections Creative Movement Camp (age 4 to completed Kindergarten) – June 13 – 15, 9:00-10:30 am
Kid Connections Sports Camp  (completed 1st – 5th grades) – June 26-29, 6:00-8:00 pm
Kid Connections Worship Workshop (completed 1st-5th grades) – July 10-13, 9:00 – 11:30 am; learn a variety of ways to worship Jesus!
Kid Connections Vacation Bible School (age 4 to completed 5th grade) – August 7-10, 6:00 – 8:30 pm; theme is STELLAR – Shine Jesus' Light
Go to https://soudertonmennonite.org/frm.php?id=50 to register.
(Posted: May 3) Zion Mennonite Church is seeking to fill a part-time position of financial treasurer. As financial treasurer you will maintain financial records, prepare financial statements, and handle disbursement of funds for Zion. You will need to know Quickbooks and have basic bookkeeping skills and experience.  Integrity, confidentiality, and ability to work well with church staff, leaders, and members is required. This position averages 6 hours/week.  If interested in applying, please send a resume and letter of interest to contact@zionmennonite.org.