Mosaic Conference distributes announcements submitted by our Conference churches, Conference-related ministries and denomination-wide ministries for churches to run in their weekly bulletin.
If you have a bulletin announcement you would like us to distribute, please submit it to office@MosaicMennonites.org in 75 words or less. We reserve the right to edit for length, content and clarity.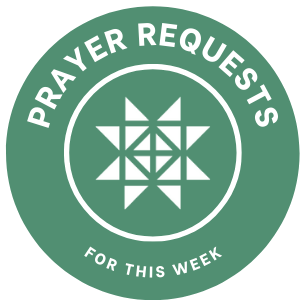 THIS WEEK'S PRAYER REQUEST:
This week all congregations in Mosaic Conference are invited to pray for Faith Chapel. Faith Chapel is a multi-site congregation (in Los Angeles, CA, Riverside, CA, and Las Vegas, NV) seeking to join Mosaic Conference at fall Assembly. The congregation is made up predominantly of immigrants from Nigeria but also includes immigrants from Ghana, Sierra Leone, Liberia, and other West African nations, as well as African Americans. Pray for the congregation as it continues to raise up and equip leaders and also works to end homelessness. 
(Posted: October 18) A service of Remembrance and Healing will be held Thursday, October 28 from 7:00 to 8:00 pm at Whitehall Mennonite Church.  Together they will remember loved ones who have gone before as well as lament the losses of the past two years of pandemic.  and name the impact it's had on us as individuals and on the world.  Please wear masks.  Street parking is available, with overflow in the Lutheran church parking lot.

(Posted: October 18) Serve your community at the Care & Share Thrift Shoppes in Souderton! Here's your chance to help them process merchandise in their workrooms. Help is needed October 27, November 17, and December 29 from 5:00 to 8:00 pm. Ages 8 – 14 must serve with an adult and no pre-registration is necessary. 

(Posted: October 14) Would you like to use your vocational skills and spiritual gifts in your place of employment? Mennonite Mission Network may be the place for you. They will be adding to their team across several departments, with immediate openings and more coming soon. Join MMN in sharing the good news of Christ across the street and around the world. Visit MennoniteMission.net/Employment.

(Posted: October 12) Harvestfest at Camp Men-O-Lan is happening on Saturday, October 30 from 10:00 am to 3:00 pm. Enjoy delicious food, family fun activities including the Harvest Quest, hayrides, petting zoo, paddle boats, fire department/EMS/K9 search & rescue, live music, a car show, campfire, and much more. Find Camp Men-O-Lan on Facebook or the the website for the most recent updates: www.menolan.org.

(Posted: September 22) Seek is a new six-month intentional discipleship program from Mennonite Central Committee which encourages young adults (18-20 years of age) to learn more deeply what it means to be an Anabaptist follower of Jesus. The program will include multiple discipleship and service opportunities with MCC partners in Palestine and Israel and Jordan. The Seek program begins in January 2022 and takes place in Palestine and Israel. To learn more and apply for the Seek program, visit mcc.org/seek.