Mosaic Conference distributes announcements submitted by our Conference churches, Conference-related ministries and denomination-wide ministries for churches to run in their weekly bulletin.
If you have a bulletin announcement you would like us to distribute, please submit it to office@MosaicMennonites.org in 75 words or less. We reserve the right to edit for length, content and clarity.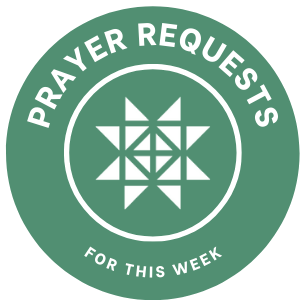 THIS WEEK'S PRAYER REQUEST:
This week all congregations in Mosaic Conference are praying for two Mosaic congregations, Homestead (FL) and Upper Milford (Zionsville, PA), as they welcome pastoral candidates this weekend. We praise God that long sought pastoral openings are closer to being filled and ask for God's continued discernment.    
(Posted: December 2) The Walking Roots Band will perform a Christmas concert to benefit MCC on December 11, 7:00 pm at Stumptown Mennonite Church (2813 Stumptown Road, Bird In Hand, PA, 17505). Admission is free and a free-will offering will be collected. Masks are required. This concert will also be livestreamed online; find details at pareliefsale.org.

(Posted: November 30) Ambler Mennonite Church has a worship table available to any congregation who can use it. It is solid oak, 3.5′ tall, 4.5′ long and 3.5′ wide – see the photo. If interested, contact the church at amblermennonites@gmail.com or 215-643-4876.

(Posted: November 29) The New Life Photo ID Clinic will be held Saturday, December 11, 10:00 am to 12 noon, for those in need of photo IDs, Social Security cards, PA birth certificates, and voter registration. The clinic will be held at the Hospitality Center, 530 Church Street, Norristown. Registration is required – call 610-277-1321 to sign up.

(Posted: November 18) The Mennonite Heritage Center invites you to their Christmas Market open house, which features fine crafts & art. Artisans will be showcasing their items for sale to ring in the holiday spirit to you and your family.  Hours are Saturday, December 4, 10:00 am-4:00 pm, and Sunday, December 5, 12:00-4:00 pm.

(Posted: November 16) Support Mennonite Central Committee by shopping at Darning Egg Gifts in the MCC Material Resource Center. Their Christmas Open House will feature many handmade and repurposed gift items. Hours are December 2 & 3, 9:00 am to 8 pm; December 4, 9:00 am to 5:00 pm; December 6 to 11, 9:00 am to 6:00 pm.

(Posted: November 15) Frederick Living has an opening for a full-time Volunteer and Community Engagement Manager.  This position recruits, trains and manages volunteers, certain community partnerships, and plans and executes fundraising special events and projects.   For more info, email blandis@frederickliving.org or apply at www.FrederickLiving.org.

(Posted: November 11) Salford Mennonite Church now has a labyrinth available to the community. All are welcome to engage in this walking form of prayer. The grass labyrinth is next to the columbarium, near the cemetery.

(Posted: November 1) You're invited to play Pickleball at Souderton Mennonite Church, Sunday and Friday evenings, from 5:00 to 7:00 pm. All ages and abilities, including new learners, are welcome and coaches are available for training.