Mosaic Conference distributes announcements submitted by our Conference churches, Conference-related ministries and denomination-wide ministries for churches to run in their weekly bulletin.
If you have a bulletin announcement you would like us to distribute, please submit it to office@MosaicMennonites.org in 75 words or less. We reserve the right to edit for length, content and clarity.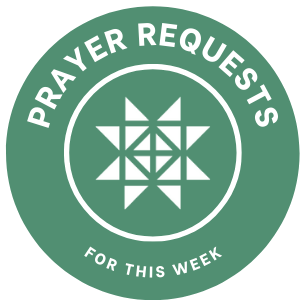 THIS WEEK'S PRAYER REQUEST:
All Mosaic congregations are invited to join us in a prayer of Thanksgiving for our generous donors and for the congregations and organizations who support our ministry through their financial gifts. We give thanks to God for generosity and invite you to pray for all of us to have a generous spirit.  
(Posted: November 23) Dock EC to Grade 8 invites you to their annual Christmas Benefit Concert on Friday, December 2, 7:00 pm at Franconia Mennonite Church. The concert will feature the kindergarten students reciting Luke 2, the elementary choir, middle school choir, orchestra and band & advanced handbells. The offering taken will be matched dollar for dollar by several supportive families. 
(Posted: November 23) A pancake breakfast will be held at Bally Mennonite Church on Saturday, December 10 from 7:00to 10:30 am. Available will be pancakes & french toast, scrapple, sausage and eggs, and donations will support the Bally Community Preschool. If you have questions, call 610-845-7780 or visit www.ballymc.org.
(Posted: November 16) MCC Material Resource Center will hold a Christmas Open House on December 1 & 2 from 9 am to 8 pm, December 3 from 9 am to 5 pm, and December 5 to 10 from 9 am to 6 pm. For more information call 267-203-8074.
(Posted: November 9) Join the fun on Tuesday, November 29, from 5:00 to 8:00 pm and help "stock-the-shoppes" at Care & Share Thrift Shoppes in Souderton.  Dress in comfortable clothes, bring a friend, and meet in the Welcome Center. Learn more at careandshareshoppes.org.