Mosaic Conference posts announcements submitted by our Conference churches, Conference-related ministries and denomination-wide ministries for churches to run in their weekly bulletin.
If you have a bulletin announcement you would like us to post, please submit it to office@MosaicMennonites.org in 75 words or less. We reserve the right to edit for length, content and clarity.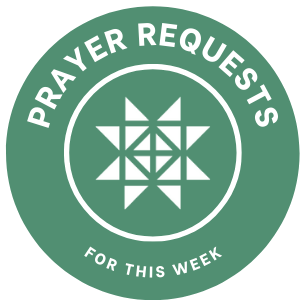 THIS WEEK'S PRAYER REQUEST:
All Mosaic congregations are invited to pray for the MCC Material Resource Center in Harleysville, PA, especially on March 27, 28, and 29 for the MCC Meat Canner.  The canned meat is shared with those around the world who experience war, weather disasters, poverty, famine, and other emergency situations.  If you are interested in volunteering for the MCC Meat Canner, call the Material Resource Center at 267-203-8074.   
(Posted: March 24) The New Life Photo ID Clinic will be held Saturday, April 15, 10:00 am to 12 noon, for those in need of photo IDs, Social Security cards, PA birth certificates, and voter registration. The clinic will be held at the Hospitality Center, 530 Church Street, Norristown. Registration is required – call 610-277-1321 to sign up.
(Posted: March 22) Peter Becker Community's annual Spirit Care Seminar will be held Tuesday, May 16.  on the topic "Real Life Resilience Skills in an Age of Compassion Fatigue".  This free seminar is open to clergy and healthcare workers; breakfast and certificates for CEU's will be available. Register online by clicking here.
(Posted: March 20) You are invited for a free afternoon of classical and sacred music on Sunday, April 16 at 3:00 pm at Souderton Mennonite Church, performed by professional musicians Isaac King (Viola), Brinson Moore (Violin) and Graeme Burgan (Piano).  Isaac and Brinson are fourth year string performance students at Cairn University.  Mr. Burgan is Adjunct Faculty at the Cairn University School of Music teaching Piano & Worship. For more information click HERE.
(Posted: March 15) A Community Easter Egg Hunt will be held at Deep Run East Mennonite Church on Saturday, April 8 at 10:00 am for ages 1 through 10. Bring your own basket or bag to collect your eggs! There will be prizes and coffee for parents. Come early to hear the welcome and instructions. Egg hunt begins promptly at 10:00 am, rain or shine.
(Posted: March 15) Community Volleyball Nights are held at Deep Run East Mennonite Church the last Sunday of each month from 6:30 to 8:30 pm for ages 12 through adult. No need to register, just show up — it's free! The next night is Sunday, March 26. Questions? Call 215-766-8380.
(Posted: March 15) The MCC Mobile Meat Canner is coming, and the Material Resource Center is looking for volunteers to help process and can meat for people in need around the world.  Volunteers are especially needed on Tuesday, March 28and Wednesday, March 29, 6:30-9:00 am.  Please call 267-230-8074 to sign up for a 3-hour time slot.
(Posted: March 10) You're invited for an evening of listening and fellowship as the Lenape of Oklahoma will be guests at the Mennonite Heritage Center on Wednesday, April 12 at 6:00 pm. The evening begins with a potluck meal followed by a presentation from their guests. The event is free, but registration is required. For more information visit mhep.org. 
(Posted: March 8) Camp Men-O-Lan invites you to their Easter Experience, Saturday, April 1 at 5:00 pm. The event will be a fun and meaningful time where you can relax and refocus, and includes a Seder with dinner, family activities, worship, and reflection on the seven last days of Christ. The cost is $20/adult, $10/ages 6-11, 5 and under eat for free with a family cap of $70 for families of 5 or more. Register online at menolan.org, call 215-679-5144, or email kim@menolan.org for more information.
(Posted: March 8) Ambler Mennonite Church is sending a crew to build houses at the Mennonite Disaster Service project in Hurley, VA and are looking for two more volunteers to complete the crew. Departure date is the morning of Sunday, March 26, returning the evening of Saturday, April 1. Volunteers can be of any skill level or ability, and MDS is providing transport, lodging, meals, and supplies – there's no cost to the participants. If interested, please contact Pastor Jacob Curtis at jacobeliascurtis@gmail.com or 267-460-1062.
(Posted: March 8) Salem Mennonite Church invites you to their Easter Egg Hunt and Maze, Wednesday March 29 at 7:00 pm for ages 4 to grade 5.  The Hunt and Maze will be outside, and the rain/snow date is: Sunday, April 2 at 2:00 pm.  RSVP is appreciated at 215-536-1223 or salemsecretary.salemmennonite@outlook.com.
(Posted: March 8) Brother's In Grace, a gospel quartet, will be performing Sunday, March 26 at 10:30 am at Salem Mennonite Church. All are welcome!
(Posted: February 15) Camp Men-O-Lan will hold a Women's Retreat on Saturday, April 29 from 9:30 am to 4:30 pm.  This special day is designed for you to be refreshed and renewed in your spirit as they look into 'The Heart', based on Ezekiel 36:26, with guest speaker Dawn Mast. The day will also include a continental breakfast, worship, teaching, sharing, lunch, free time and much more. Details and registration info can be found at menolan.org
(Posted: February 13) Discover Dock's Summer Camps, scheduled for June 19 to July 28. They have lots of options to choose from for campers aged 4-15. Some of the camps offered this year include: CAL Sports, Upward Adventure Games & Flag Football, Creation Station, Crafting Music, Camping, Christmas in July, Sewing, Mini-Sports camps (on the HS campus) and much more!  Many summer camp options fill up quickly, so register today at www.dock.org/academics/summer-camps.