2023 Conference Assembly
November 4, 2023
9:30 AM – 4 PM
Souderton (PA) Mennonite Church
Click here for travel and accommodation information.
As our Mosaic Conference continues to grow and spread across many states, gathering for our annual Assemblies requires significant travel expenses for our delegates who represent congregations in Florida, Vermont, and California. In order to encourage and support their presence at our Assembly, we are creating an Assembly Support Fund. This fund will help cover the travel and lodging expenses of delegates who are traveling from an extended distance.
Click here to donate to the Assembly Support Fund
There are 2 ways you can donate to this need:
Your time! If you live in Pennsylvania and would like to be a transportation provider (picking up delegates at the airport, driving them to Assembly gatherings from their hotels, etc.) for our out-of-state delegates, please volunteer by contacting Brooke Martin, Assembly Coordinator.
Your funds! If you would like to help cover the costs of those delegates who live in FL, CA, and/or VT, please donate to our Assembly Support Fund. You may send donations to Mosaic Mennonite Conference, 1000 Forty Foot Rd., Suite 100, Lansdale, PA 19446 (earmarked: Assembly Support Fund) or donate HERE.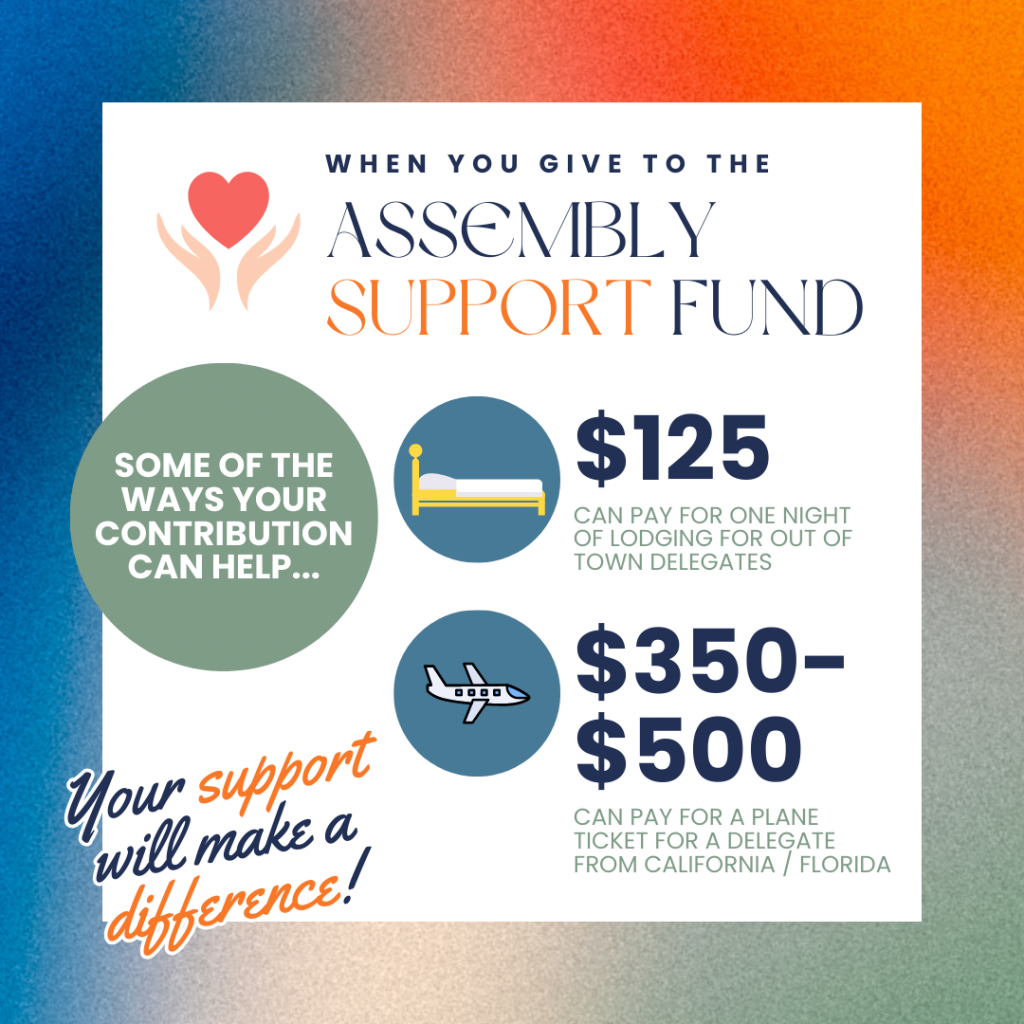 What are Assembly Delegate Preparation Meetings?
Mosaic Conference holds a series of delegate preparation meetings in the weeks leading up to our gathered Assembly. The purpose of these meetings is to help delegates understand the important commitment and specific duties they are responsible for, to prepare them with the latest information on the issues that will be discussed, and to give an opportunity to give feedback and ask questions.
Delegates are asked to please register and attend at least one meeting on a date & location that best suits them.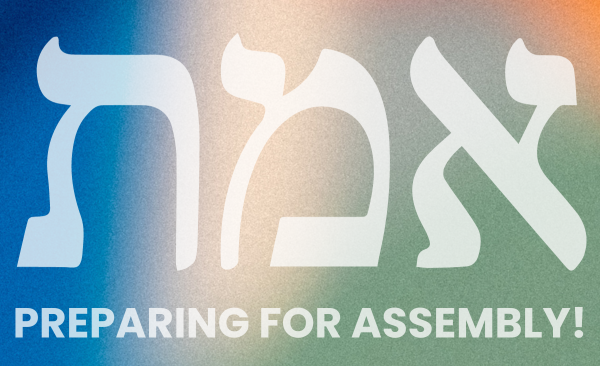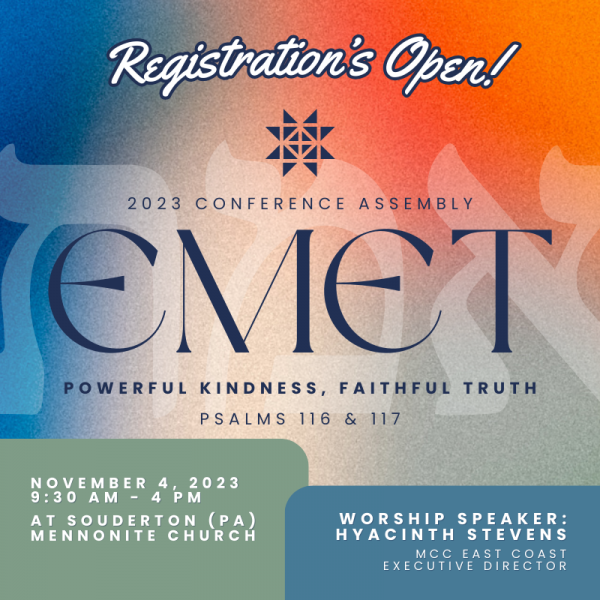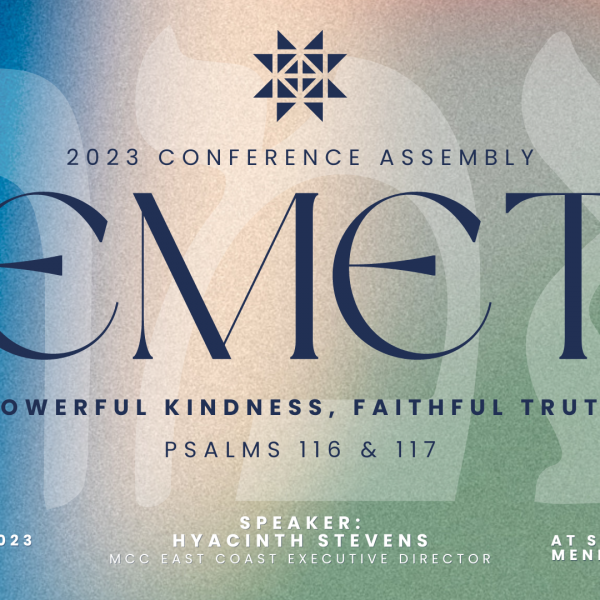 Get Ready for Assembly
Mosaic's Annual Assembly is just a little over 2 months away! While many of us still feel like summer isn't over, now is the time to start planning for Assembly.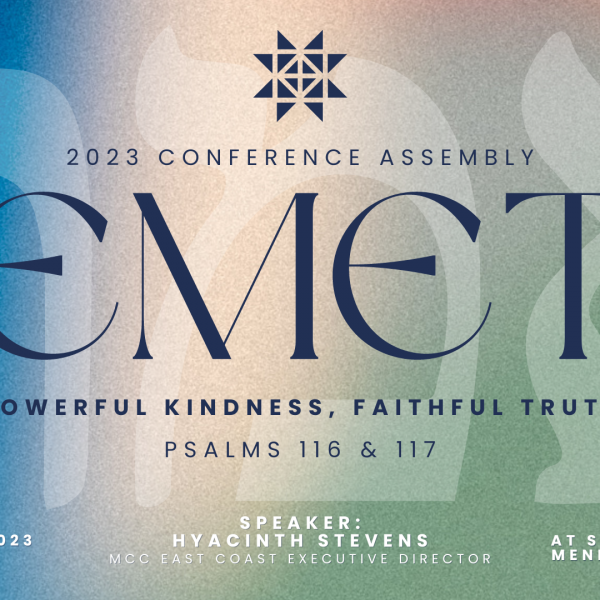 This post is also available in: 繁體中文 (Traditional Chinese) Việt Nam (Vietnamese) Español (Spanish) Indonesia (Indonesian) Kreol ayisyen (Creole)