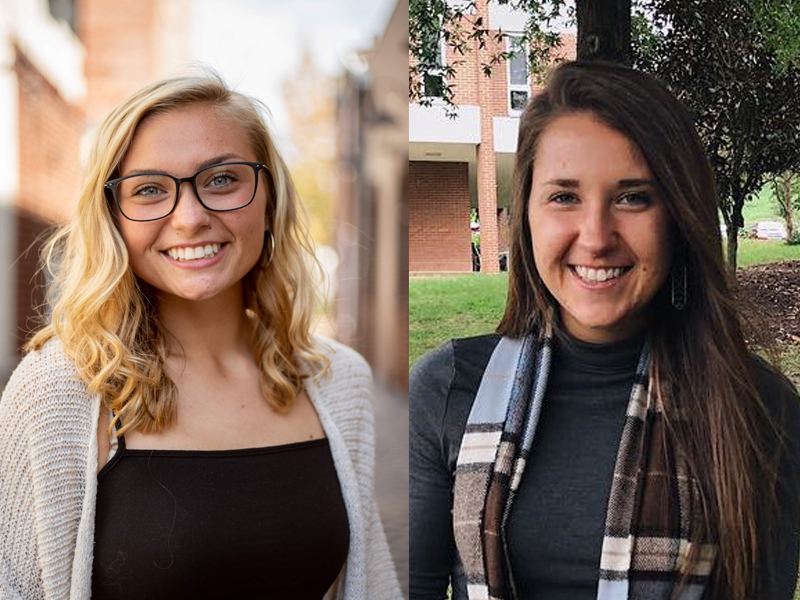 Megan and Alyssa Breidigan of Vincent Mennonite Church (Spring City, PA) have received Everence Financial® scholarships of $1,000 each to pursue degrees at Eastern Mennonite University in Harrisonburg, VA. "I believe this is the first time we have had sisters that have been chosen as our Souderton office's college scholarship recipients," reported Leah Ludwig of Everence.
The sisters were among 45 recipients of Everence college scholarships for the 2020-2021 academic year. The scholarship program encourages young people to explore the integration of faith and finances while helping them on their educational journeys.
About 210 students from across the country applied for scholarships for 2020-2021. Recipients were chosen based on participation and leadership in school-related activities and community activities, along with responses to an essay question.
"Everence recognizes these students for their academic achievements, as well as their service to their communities," said Kenda Mishler, Member Benefits Manager. "A college degree provides a wider range of career options but attending college also can help students learn valuable skills that benefit them throughout their lives."One student received a $3,000 scholarship, two received $2,000 scholarships and 42 others received $1,000 scholarships for the upcoming school year. For a complete list of scholarship recipients and their photos, visit everence.com.