by Lisa Stenger
At the 2018 Fall Assembly, Scott Roth, Mosaic Conference Leadership Minister, asked, "What would it look like to become part of a Rooted Networking Church?" Roth encouraged us to think of the opportunities and possibilities if we connected and shared resources with other churches within our Conference.
You don't have to ask me twice. The branches of networking began to take form in my head before I returned home from that Assembly. There is value in communing as believers in Christ, encouraging one another, and praying together for our volunteer work and workplace.
Roth's words stuck in my head while I processed, "The key to connecting starts with conversations and creating relationships." I thought about each place I served: church member, Conference delegate, church librarian, Elder, women's ministry, youth sponsor, and Office Administrator. I asked myself, "How could I connect with people in these areas to "Be" and "Seek" support, so that we can grow and prosper in God's purpose together?"
Soon after, I scheduled a time with an Elder from another Conference church for some coffee. Our relationship continues today, four years later, even though we both are no longer serving in the ministry of Elder. We continue to support one another in new areas that God has orchestrated in our lives.
I also was inspired to connect with other Office Administrators and Secretaries from some Mosaic churches located near me. Since February 2019, the Office Administrators and Secretaries from five Mosaic churches (Blooming Glen, Deep Run East, Deep Run West, Line Lexington, and Souderton) have been gathering twice a year. We eat and pray together. We also share about our professional life, share resources, and encourage and support one another. We each take turns hosting and during the pandemic we met through Zoom. It is a delightful building of relationships and valuable resource to encounter. We continue to share and inquire throughout the year even when we are not meeting.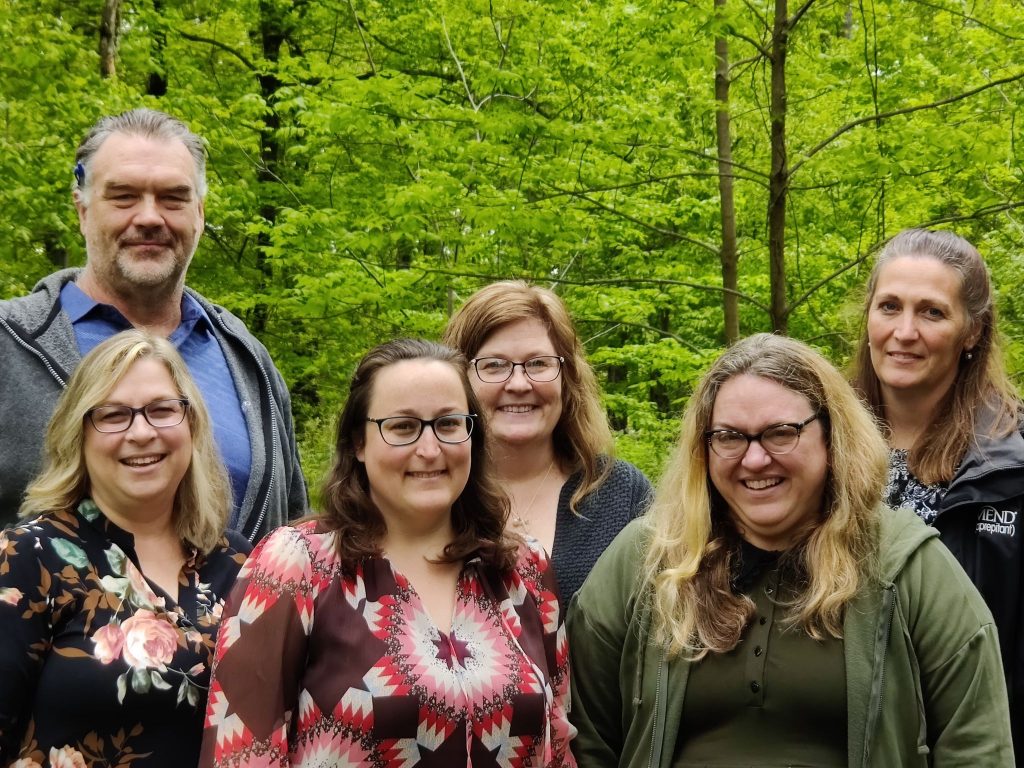 A local community need came to the Deep Run East staff and we were discerning how to respond. It prompted me with a new opportunity to reach out beyond the Conference. I wrote to a number of churches in a group email, introduced myself as the Office Administrator, and shared concern for this community need. I was able to ask for them to share their experiences and suggestions.
From my original email, this resource network has grown to include 56 contacts such as non-profits, law enforcement, and many community churches of different denominations. We share rental forms, internal office resources, names and how we assist, and so much more. Recently several different denominational churches came together to help a family in need due to this networking group. This is what I find to be a global job for Jesus, "To equip his people for works of service, so that the body of Christ may be built up." (Ephesians 4:12, NIV)
There are many other wonderful relationships that have blossomed through one person's words of encouragement. Let's disciple through our own experiences that inspire questions and conversations to connect the greater church for God's purpose. Become a Rooted Networking member of God's church.
---
For eleven years, Lisa Stenger has been the Office Administrator for Deep Run East Mennonite Church (Perkasie, PA). In addition to her primary job, she serves on the Mosaic Nomination Committee. She is a member of neighboring Deep Run West Mennonite Church. She and her husband, Howard, live in Bedminster, PA. They have two adult sons, a daughter-in-law, and a granddaughter.