Throughout 2021, Ambler (PA) Mennonite Church has been on a journey with Jesus. Over the last 10 months, we've read and preached through the entire Gospel of Mark together. To celebrate our completion, we decided to read the whole story aloud, from Mark 1:1, "The beginning of the good news of Jesus Christ, the Son of God," to chapter 16, "So they went out and fled from the tomb, for terror and amazement had seized them; and they said nothing to anyone, for they were afraid."
Not only is reading like this fun, it's also how the early church would have heard the Gospel of Mark. It was written to be read aloud in a society with about 10% literacy. We experienced listening like the very first Christians, hearing the story of Jesus read all at once.
Nine of us gathered on a Saturday evening in the sanctuary. We had sandwiches for dinner because Mark is full of literary sandwiches. In Mark, one story is like the bread. Then it gets interrupted with another story: the metaphorical peanut butter. And then Mark goes back to finish the first story: bread slice #2.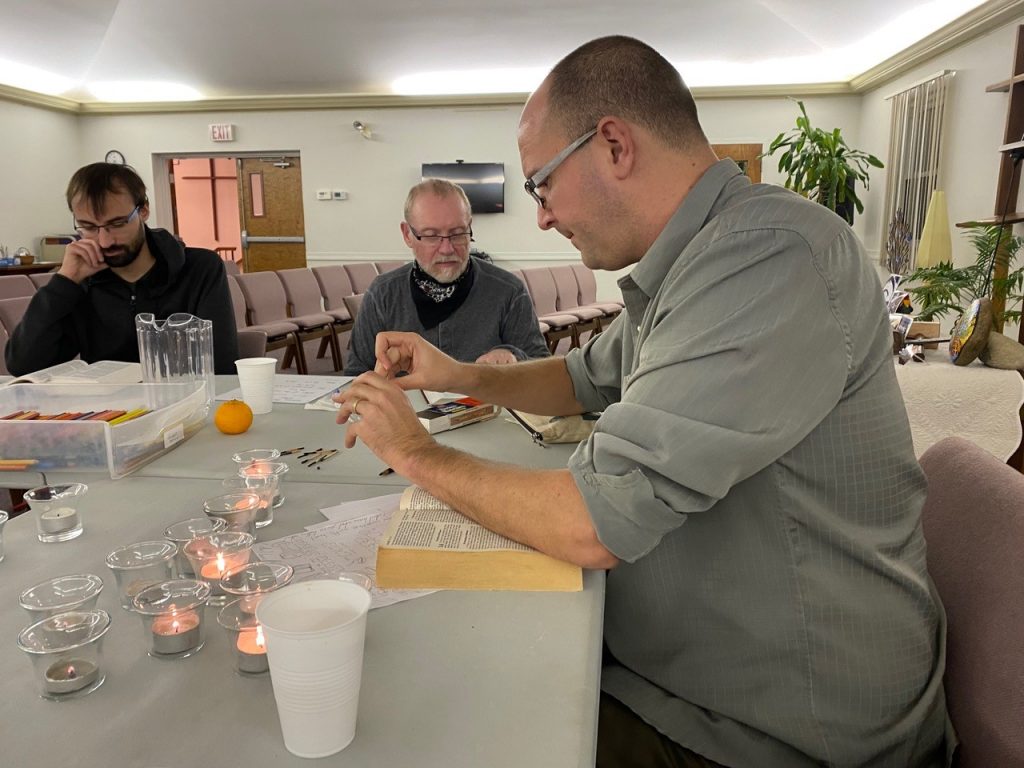 After our (non-literary) sandwiches were assembled, we sat around a large table and distributed Bibles, paper, and colored pencils for drawing and doodling. And then we took turns reading, chapter by chapter. We lit a candle for each chapter we read, though some of the flames went out before the women found the tomb empty in chapter 16. In less than two hours we'd read the whole book aloud.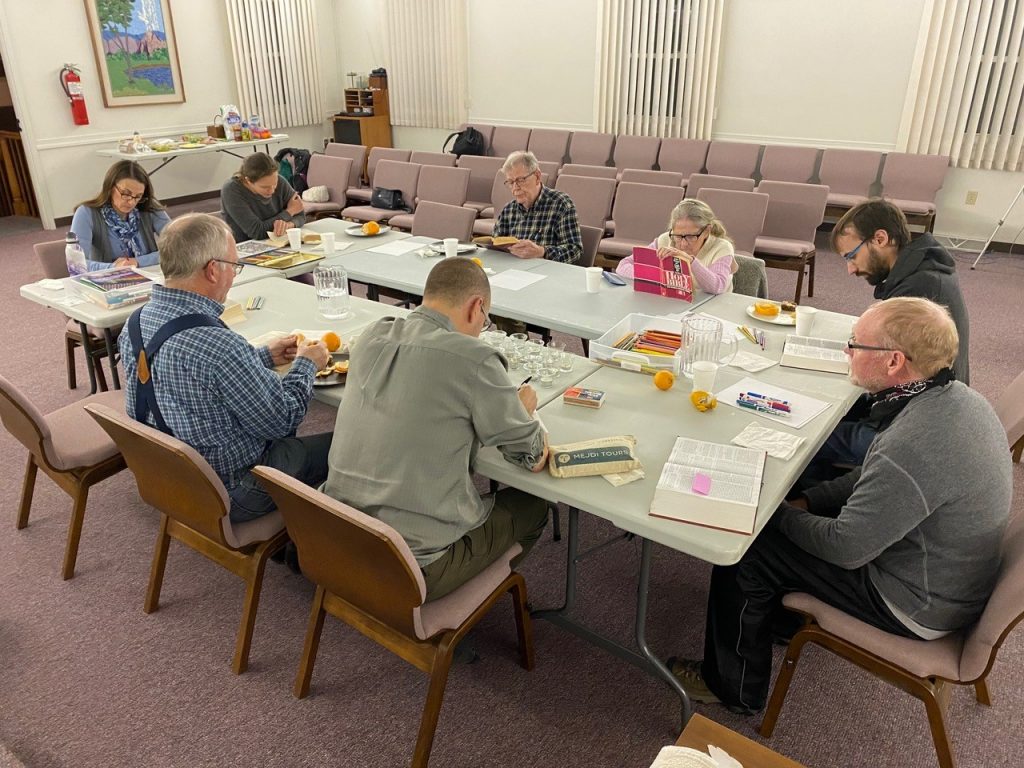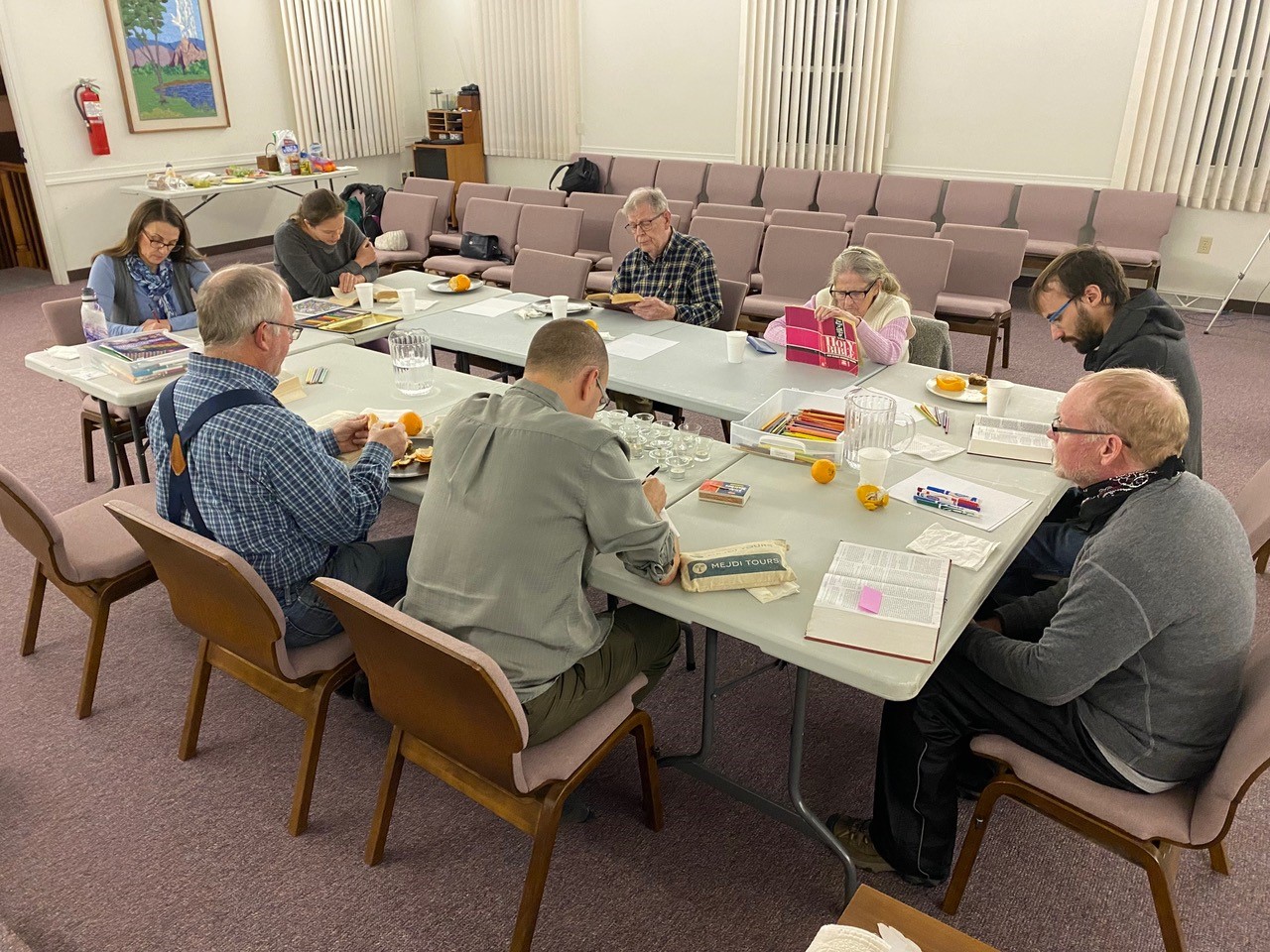 When it was over, we shared what we'd heard. We were struck by how quickly the reading went—our familiarity with the stories made the two hours feel very short. We noticed how Jesus wants to heal people and does so, over and over again. We noticed how often the disciples misunderstood Jesus, how thick they seem in Mark.
People say that preaching through the lectionary is a good discipline because you can't cherry-pick Scriptures you like to preach. I found that preaching straight through the Gospel of Mark was an even better discipline. We agreed not to skip anything—which meant we committed to wrestling with the parts of the Gospel that are most challenging and uncomfortable.
As a preacher, I kept thinking "How did I end up with all the hard stories?" But then I listened to the sermons my co-pastor and husband, Jacob Curtis, preached, and I realized he got stuck with a pile of hard texts too. Jesus's teaching and living and dying and rising just weren't as nice and easy as we'd like them to be.
What struck me most as we read through the entire Gospel in one evening was how humbled I am by identifying with Jesus's 12 disciples. Jesus's best students and closest friends misunderstand him from beginning to end. They're constantly shooing children away and fighting with each other for the best seat and pulling Jesus aside for private explanations. Even when Jesus is about to die and begs them to stay awake and pray with him, they just can't do it.
Though I think I know Jesus so well, I was humbled to realize that, in story after story, I found Jesus's words and actions unsettling and confusing—just like his first disciples.