This article is translated to English by Andrés Castillo. Original article appears in Mosaic News En Español: Healthy Niños de Honduras Comparte su Comida y Colchones a Afectados Por Las Tormentas de Espanto ETA y IOTA por Javier Marquez
A few months ago I spoke with Herman Sagastume of the project Healthy Niños ("Healthy Children"). Along with getting to know about Healthy Niños, we discussed the Shalom Fund created by Mosaic Conference to deal with money shortages in communities in Honduras with which it works, in response to the COVID-19 crisis.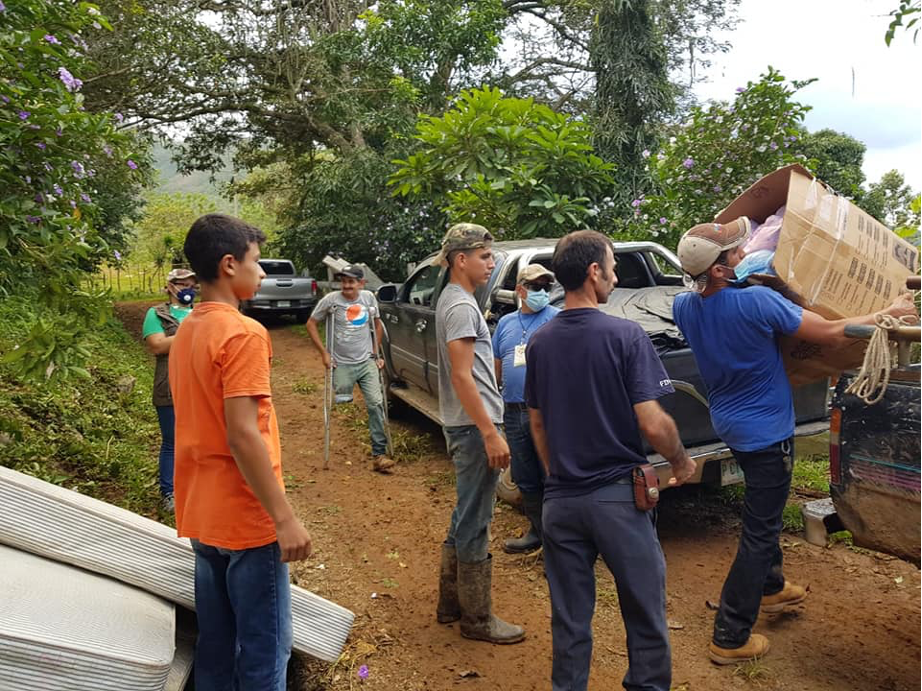 A Small Sprout of Light
This time I spoke with him to ask about a similar topic: the situation of these communities after Honduras received two hurricanes, ETA and IOTA, in November. The outlook is not always uplifting; but in the gloom, it has always been possible to see a small sprout of light.
Storm of Dread
Chaos is inexplicable. First it was ETA, which, coming from the south, reached Honduras with less fury than when it passed through neighboring countries. Either way, it produced losses and grave complications like floods and minor landslides. After the never-ending rain, during the days where people had time to readjust and repair the damages, IOTA arrived as a storm of dread. It painted the landscapes with images of plains where there used to be houses, lakes where there used to be fields of crops, lines of people seeking refuge, roofs of houses floating like canoes, paths crossed by fallen tree trunks, and trees crushed by the weight of the rain or destroyed by the strong winds.
With IOTA, it is estimated that the injury count surpasses 2 million
The northern part of Honduras was the most affected, and what makes this situation worse is that the country depends on the productivity of this area for between some 60-65% of its economy. A few months ago, we narrated the difficulties which, in these countries, took the form of a sanitary crisis during the pandemic due to their shortcomings in the health system and of the distribution of money. In the same way today, complications for this hurricane arise due to the unstable infrastructure that the country possesses.
Herman explained all of this for the knowledge of all the churches of Mosaic Conference. He has lived many years in the state of Virginia, is Honduran, and his work with Healthy Niños is objectively focused on his country of origin. He tells us that he has never before seen so much destruction in Honduras, including when hurricane Mitch passed through the country in 1998. With IOTA, it is estimated that the number of affected persons surpasses 2 million.
The poor are the most affected
In Arepo, an area where Healthy Niños does its work with basic education and malnutrition, given that people who live there are too poor and have seen themselves forced to construct their houses in places with high risk, the danger reaches critical levels for the project.
This post is also available in: Español (Spanish)