by Hendy Matahelemual, Indonesian Light congregation (Philadelphia, PA)
(Editor's note: August 17 is Independence Day in Indonesia. This past Monday was the 75th anniversary of the Declaration of Independence.)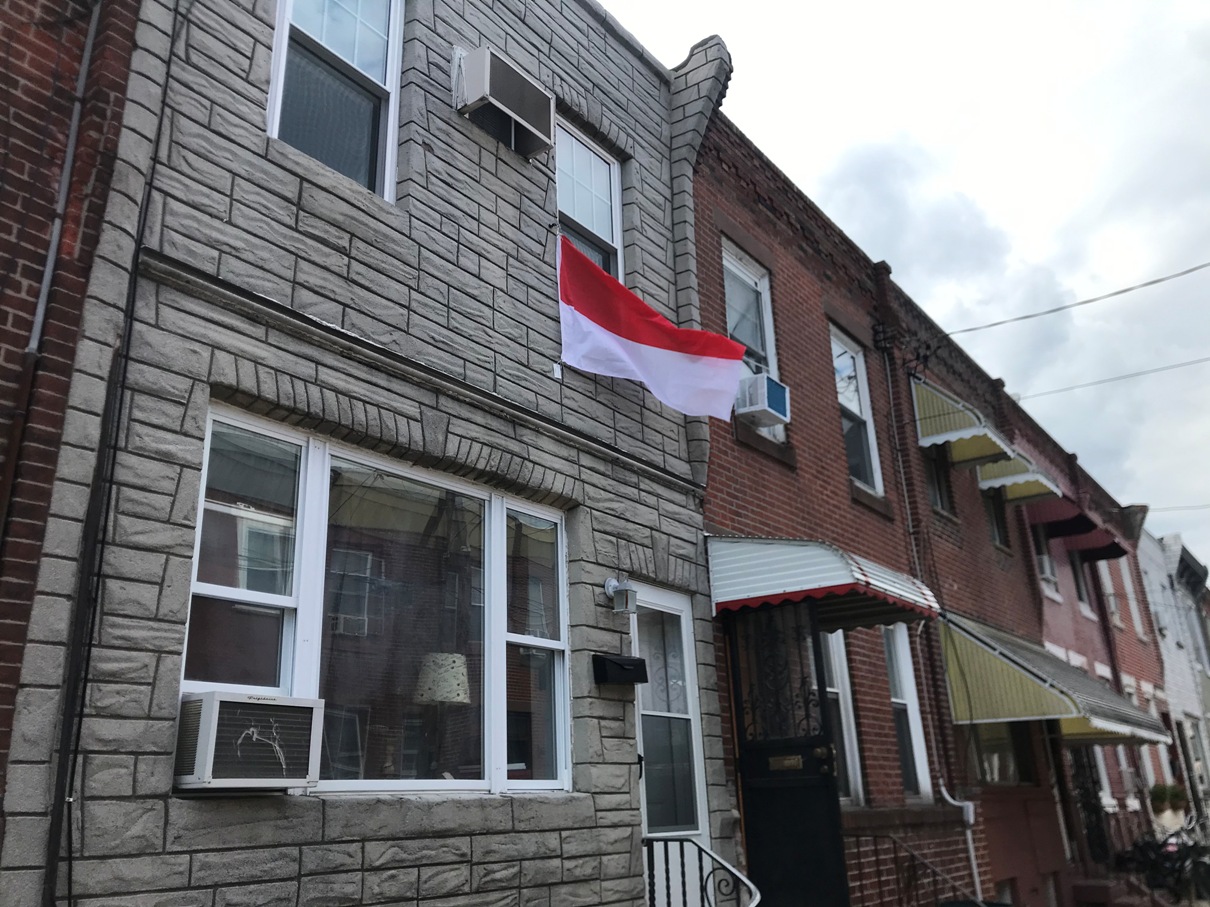 My nationality is Indonesian, so the flag of my country is "Bendera Merah Putih." It is a simple red and white flag with two equal horizontal bands. It was introduced and hoisted publicly, 75 years ago during the proclamation of Indonesian independence on August 17, 1945, in Jakarta, Indonesia.
When I was in high school, I was a member of the flag-raising squad. August 17 was the most important day for us. On that day, the squad had one job to do: raise the flag as a part of the ceremony to celebrate Indonesian Independence Day.
At that time, I was not Mennonite. My parents didn't teach me Anabaptism values, such as separation of church and state and non-violence. After my introduction to Anabaptism, everything related to Independence Day found new meaning. The way I view the flag also found new meaning.
National flags are patriotic symbols, often associated with the military because of their original use. But as a follower of Christ, our identity as a Child of God is beyond any flag or governmental institution. 
We don't need to take pride in our own national identity. We don't need to make our country great (again). We don't need to pledge our allegiance to the flag. We are God's people, a holy nation.
We do need to work together, instead of competing, by working across state and political boundaries.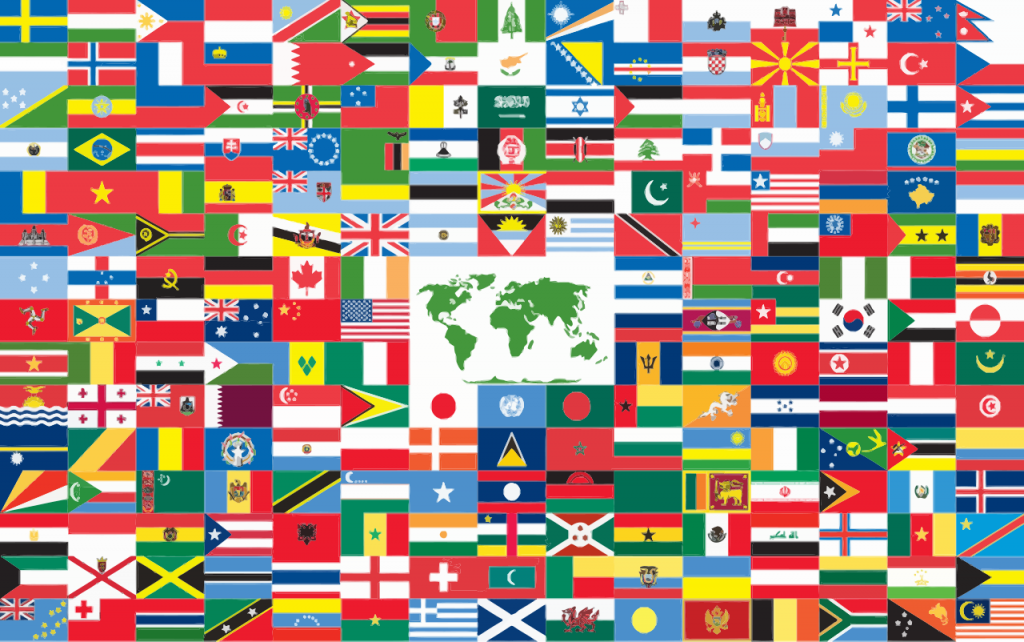 Perhaps the only competition that I enjoy between nationalities is the FIFA (soccer) World Cup.  I remember watching the World Cup with my dad and uncles when I was a little boy. Our family never missed it.  The first thing that I noticed as a boy when watching the World Cup was all the colorful flags of the teams. My favorite teams will always be the Netherlands and Argentina. I remember their flags very well.
In the book of Exodus, we find that flags are mentioned. At that time, Moses built an altar to God. He named the altar, "The Lord is my banner" (Exodus 17:15, NIV). I keep wondering what God's banner looks like. I don't know, but I will argue that it is not "Bendera merah putih," nor the Stars and Stripes, Union Jack, or even the flag of Zion.
I believe God's flag should unite us as followers of Christ and not divide us. God's flag needs to represent our victory against principalities and rulers of this dark world and spiritual forces of evil.
I believe the blood of Jesus is one "spiritual" flag that can unite us. It is not made from a piece of fabric, but it will give us victory from sin and death. It can reach people from a liberal, capitalist, and communist country, crossing continents and geographical boundaries, regardless of nationalities. If we carry this flag as part of our faith, as followers of Christ, we will be effective witnesses who transform life while also being transformed by God.
The opinions expressed in articles posted on Mosaic's website are those of the author and may not reflect the official policy of Mosaic Conference. Mosaic is a large conference, crossing ethnicities, geographies, generations, theologies, and politics. Each person can only speak for themselves; no one can represent "the conference." May God give us the grace to hear what the Spirit is speaking to us through people with whom we disagree and the humility and courage to love one another even when those disagreements can't be bridged.
This post is also available in: Indonesia (Indonesian)
This post is also available in: Indonesia (Indonesian)