Editor's Note: Associate Executive Minister, Marta Castillo, wrote the following article, reflecting on the work of Mosaic Conference over the past 17 months in response to the March 2022 allegations of misconduct at Dock Mennonite Academy, a Conference Related Ministry. 
What happens when we go through a misconduct investigation process, and no one is pleased? What happens when a decision is reached, and everyone loses in one way or another?
Victims are hurt, traumatized, and not satisfied.
Prophets are disgusted and disappointed.
Defendants are bruised and angry.
Participants, processors, and decision-makers are weary and disillusioned.
Cracks in our system have been exposed.
Transparency and communication have been compromised.
Relationships need healing because we are broken and uncomfortable on all sides.
Where do we go from here?
What do we hold on to and what do we let go?
What do we lament? What are we thankful to God for?
How do we move forward in God's grace and righteousness?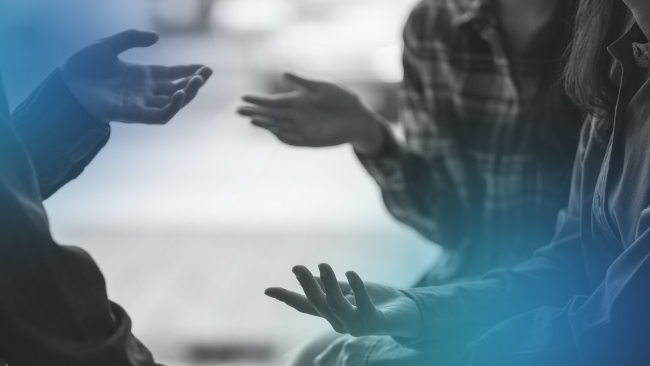 I wrote the above reflection over a year ago. When, after hours of prayer, conversation, and discernment, the best intentions of those involved "seemed" to come up empty for a peaceful and satisfactory outcome. No one was pleased.
Since then, we at Mosaic Conference have continued to invest hours of discernment and conversation with the Ministerial Committee, Conference Board and staff, Conference Related Ministries (CRMs), invested persons from our conference, and professionals around the above questions.
The following is an incomplete yet important list of what we have learned about ourselves as Mosaic Conference, what we lament, what we are thankful for, and what steps we might take to move forward in God's grace and righteousness:
We learned that our Lead Minister system has weaknesses, especially in churches with multiple credentialed leaders, as we focus on lead pastors. We learned the Lead Ministers are unequipped for following up in these situations.
We commit to training Lead Ministers on how to communicate with credentialed leaders and the community in situations where abuse allegations have been made and how to accompany a leader who has been accused.
We learned that the Conference process was riddled with overlapping relationships and roles which resulted in conflict of interest.
We commit to identifying and acknowledging conflicts of interest within our system and to limit the influence of conflicting loyalties on our board, committee, and staff decisions.
We learned that silence in communication creates anxiety for the community (especially persons who have already been traumatized by abuse).
We commit to the best practices of keeping communication open by:
Sharing resources and articles on abuse prevention and healing when there is alleged abuse. 
Sharing frequent updates, even simply saying there is no update, if that is the case.
Being transparent in sharing facts: Why don't we have the information, why we aren't charging, etc.
Creating space for survivors to provide feedback and give input into what our best practices can be moving forward.
We learned that the process of investigating credentialed leaders who are licensed by the Conference and work for another institution or Conference Related Ministry is complex. This is because our commitment to a Conference Related Ministry is a looser organizational connection and our relationship with credentialed leaders is one of accountability and authority.
We commit to a new level of accountability and cooperation with Mosaic credentialed leaders who are employed by an organization or Conference Related Ministry by signing a memo of understanding. We seek an agreement to keep communication open and commit to an integrated process that acknowledges Mosaic's role as licensing entity. This policy has been created and is waiting for board approval once logistics are clarified with the denomination.
We commit to strengthening the already functioning Addressing Abuse Committee (a sub-committee of the Ministerial Committee) by adding new members and meeting twice a year to review and revise our existing policies and practices.
We are thankful to everyone who has questioned us and challenged us, so that we can better support the people among us who have experienced abuse. We are thankful to everyone who has supported us and walked with us even if you were not pleased.
To the God who cares for the brokenhearted, to the God of justice, to the God who can bring healing and wholeness, we pray. Lord, forgive us. Transform us. Lead us on. Amen.
The opinions expressed in articles posted on Mosaic's website are those of the author and may not reflect the official policy of Mosaic Conference. Mosaic is a large conference, crossing ethnicities, geographies, generations, theologies, and politics. Each person can only speak for themselves; no one can represent "the conference." May God give us the grace to hear what the Spirit is speaking to us through people with whom we disagree and the humility and courage to love one another even when those disagreements can't be bridged.