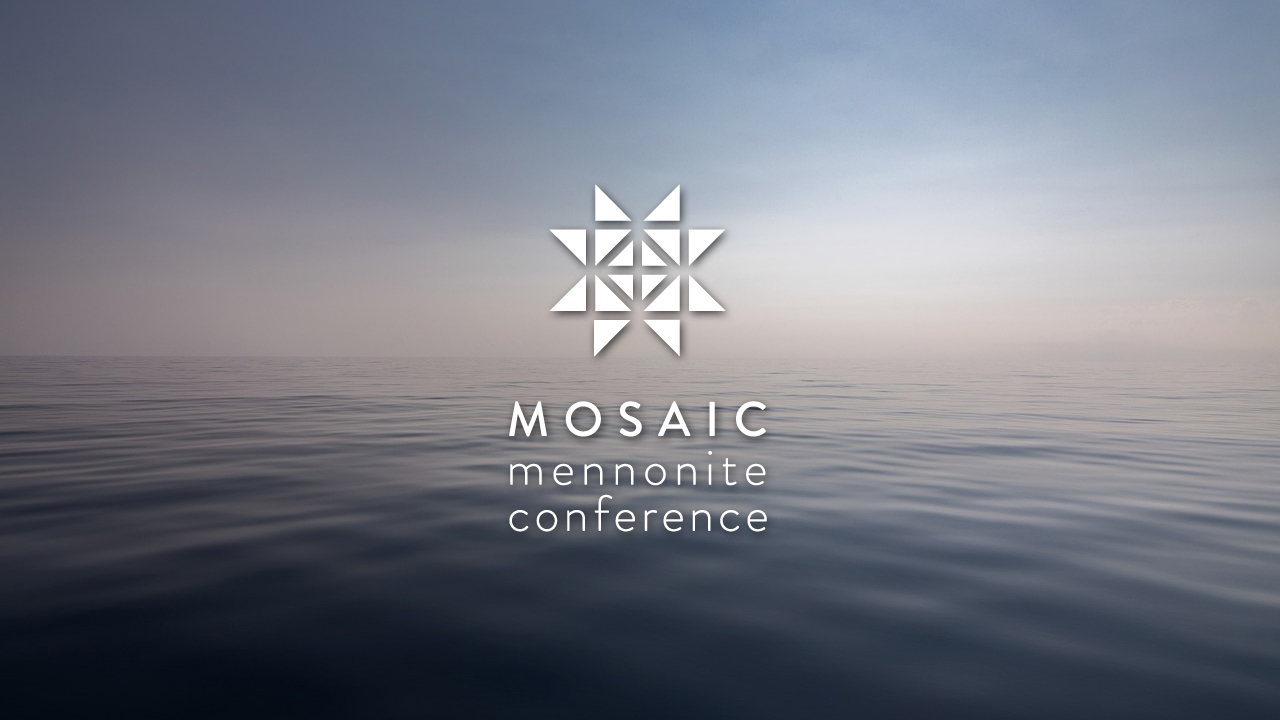 Mosaic Conference leadership has been informed of an allegation of inappropriate conduct by Martin Wiens, high school principal of Dock Mennonite Academy in Lansdale, PA. Wiens has been placed on administrative leave and Dock has contracted with D. Stafford & Associates to conduct an administrative investigation.
As Conference leadership, we have been in conversation with both Dock Academy and the Mennonite Education Agency to discuss how we can provide support and accountability to Dock as they engage with this process. Martin Wiens is not a credentialed leader in Mosaic Conference. We will be exploring next steps in the coming weeks as more information becomes available. Additionally, the Conference is working with Dove's Nest to provide resources for individuals, youth groups, and congregations.
Mosaic Conference remains mindful of the intersecting relationships within our Conference congregations, Conference Related Ministries, pastors, and communities.
Some alumni from Dock Academy may be questioning their own experiences or feeling confused about how they should be responding. For those who are sharing your stories and concerns, we care about your pain and we believe you.
Family and friends of current students may be worried about their own children. For those who are angry, uncertain, or fearful, we care about your pain and we hear you.
We care deeply about Dock's students, staff, and board, many of whom are members of Conference congregations, and the extended Dock community. We care about your pain and we see you. We are working carefully with member congregations of those directly involved to ensure they are receiving care. We invite you to join us in prayer for everyone whom this case affects.
Mennonite Central Committee has a helpful resource on talking with children about their experiences of abuse, found here. If you need to process your thoughts and feelings, we encourage you to talk with your youth leader, pastor, or Conference leadership minister. Additionally, trained professionals are available for virtual counseling at Penn Foundation, a Mosaic Conference Related Ministry.
Mosaic Conference takes allegations of abuse or misconduct seriously. If you feel you've experienced misconduct or inappropriate behavior at Dock or witnessed it firsthand, contact the Montgomery County District Attorney Detective's Bureau to make a report (Detective Kate Kelly: 610-278-3582 or kkelly3@montcopa.org). For more information about Mosaic Conference's Child Protection policies, please contact Associate Executive Minister Mary Nitzsche.
If you have any information to share about whether school policies and/or federal educational or civil rights laws have been violated, you can contact Stafford & Associates at investigations@dstaffordandassociates.com. Please provide your name, email address, telephone number, and the reason for your communication; investigators will follow up with you.
If you have information about an instance of child abuse in another ministry context, please report it by calling the child abuse hotline for your state:
FL: 1-800-962-2873
NJ: 1-877-652-2873
NY: 1-800-342-3720
PA: 1-800-932-0313
VT: 1-800-649-5285
Read Dock Mennonite Academy's statements: March 24, March 25.
This post is also available in: Español (Spanish) Indonesia (Indonesian)