by Paula Marolewski
If you google, "why prayer meetings are dying," you will find plenty of reasons: lack of variety, lack of leadership, lack of participation, lack of enthusiasm, and more. Prayer meetings can become "same old, same old" and die the death of attrition. Yet prayer is our personal and corporate connection to our sovereign God. Prayer meetings should be a wellspring of life within each local church.
Perk Up in Prayer, the weekly prayer meeting at Perkiomenville (PA) Mennonite Church, is full of energy and excitement. Several factors have contributed to the vibrance of this prayer meeting. Perhaps other congregations will find some of these practices helpful in their own prayer meetings.
Kingdom Focus 
Perk Up in Prayer springs from and aligns with the kingdom-focused vision, mission, and goals of the prayer ministry at Perk. Perkiomen Mennonite desires to be a congregation
where vibrant prayer drives the kingdom of God forward in our lives, our church, our community, and our world. The prayer ministry's mission is to provide opportunities for teaching and mentoring in prayer to help people know God better and love God more.
Perk Up in Prayer allows people to be involved regularly in at least one opportunity for corporate prayer and helps them to learn to be comfortable with praying together. It also expands people's concepts of prayer to embrace a kingdom mindset.
Varied Approach 
Each Perk Up in Prayer meeting is unique because we vary the topical focus, the methods of prayer, and the specific components for each evening. The combinations offer an infinite number of possibilities for prayer meetings.
In general, we have found that the energy and engagement level of the meeting is best maintained by structuring the evening in 10–15 minute blocks of time. For example, we might start with 10 minutes of worship, and then spend 15 minutes sharing and praying about the needs of the church. We may turn to sharing about an attribute of God for 15 minutes and then move to 10 minutes of silent reflection and prayer about that attribute. We conclude with 10 minutes of corporate prayer focused on that attribute.
Diverse Leadership and Spiritual Sensitivity 
Having a team of people who are willing to lead meetings provides both diversity and sustainability to Perk Up in Prayer.
A principle for leaders to always keep in mind is to go with the flow of the Spirit. Leaders plan and prepare as good stewards, but they should remain sensitive to the leading of the Spirit. Leaders need to be willing to make changes on the fly to respond to the need and insight of the moment.
For example, if a person comes with deep pain, it is important to take time then and there to pray for that person. Or, if a group discussion reveals that a certain burden is on everyone's heart, scrap the plan for the evening and pray for that burden. Being sensitive to the movement of the Spirit is essential to any prayer meeting.
How are prayer meetings helpful? 
One Perk Up in Prayer participant finds the prayer meetings corporately enriching. "As we gather weekly for prayer time, we're learning more about humbling ourselves before God and each other, praying with expectation, seeking the face of God, and repenting of sin," says Dennis Detweiler. Others are grateful for increased personal and spiritual strength.
For Sarah McCarthy, the meetings are "refreshing and help me get through the week with a thankful heart."  We encourage churches to find creative ways to enliven and deepen their prayer life.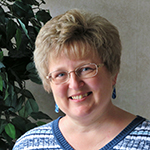 Paula Marolewski
Paula Marolewski leads the prayer ministry at Perkiomenville (PA) Mennonite Church. She writes faith-centered blogs, Bible studies, and fiction, all of which are available at www.prismaticjoy.com.