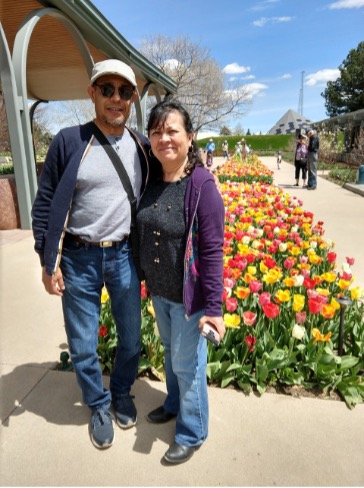 In the State of Morelos, Mexico, is the eternal springtime. Throughout the year the sun falls on the heads of all its inhabitants but crossing the meadows and coming down from the mountains comes a breeze that makes living in Morelos a much more bearable activity.
In this place live our friends Fernando Pérez and Rebeca Torres, pastors of many years and who served not long ago in Denver, Colorado, together with the Mennonite Church helping immigrants.
Today they have a mission there and the Mosaic Conference is strengthening ties with them while looking at ways to help and cooperate with this ministry.
For Fernando and Rebeca, it is very important to introduce themselves to the community first as neighbors and create bonds of friendship and trust before going "door to door, street to street" preaching. They say that the most important thing is to be a community, long before CREATING an Anabaptist community. That is why they have also connected with different spheres of neighborhood help.
But in parallel, two meetings for prayer and biblical reflection have also begun, one virtual and the other face-to-face. The virtual community that started in 2020 already brings together 11 people, it is called LOS ANABAPTISTAS DEL CAMINO, and it brings together, above all, brothers, and sisters with a professional profile.
The other community, the face-to-face, is with the residents of the community of Morelos. They meet on Thursdays to pray and read the Bible. It still does not have any official Anabaptist character because for Fernando and Rebeca the most important thing is the exercise of theology more than the discourse… that story is explained in due time.
But the mission does not end there, our brothers are also connected with a center to help Central American migrants in the town of Cuautla and with a group of families who are looking for those who have disappeared due to violence.
"We would like the Mosaic Conference to have in the future an accompaniment represented by volunteers who come to learn about the mission and to help, also from a cultural exchange perspective. It is also important to promote the projects, with the help of some financial resources. What we do with immigrants, for example, is often very limited by the limited capacity for action that we have" explains Fernando Pérez.
This post is also available in: Español (Spanish)