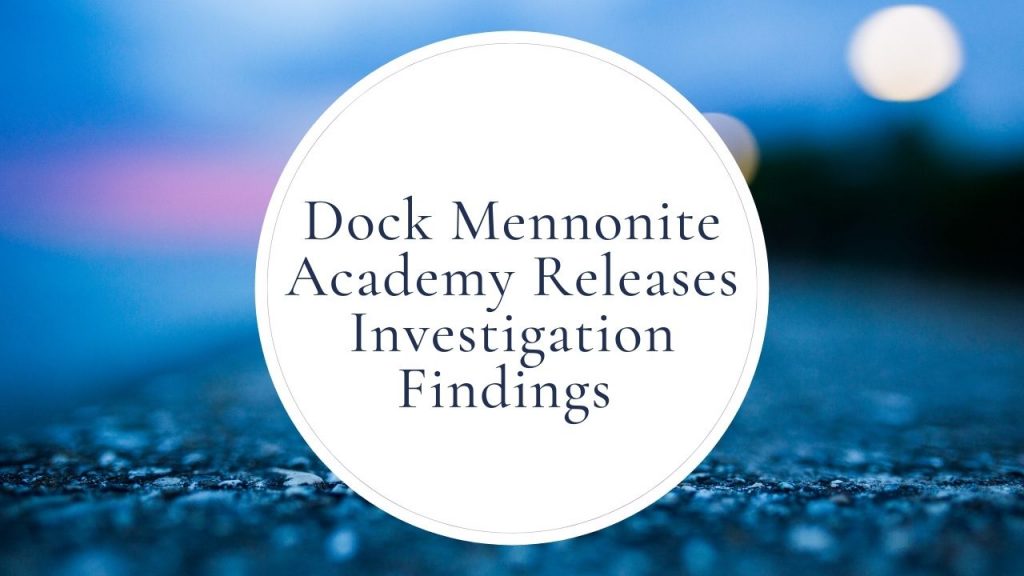 On Tuesday, August 3, 2021, Dock Mennonite Academy released a letter to their school community and Mosaic Conference staff about the findings of their investigation into allegations of inappropriate conduct.  Since the allegations were made public in March, Conference staff have remained in conversation with Dock's board and administration, local law enforcement, and Dove's Nest. 
In April, the Conference committed to waiting for the results of Dock Academy's civil rights/Title IX investigation before pursuing any internal review processes. Dock's investigation has been completed. Our board and committees are now working with conference staff to discern next steps and will share additional information by September 10. Conference leadership anticipates a response shaped by our commitments of support and accountability reflected in the Conference Giving and Receiving Counsel document and within the structure that Eastern District and Franconia Conference delegates approved in the reconciliation process that formed our new conference in 2020.
Mosaic Conference has partnered with Dove's Nest to provide resources for individuals, youth groups, and congregations on preventing and responding to situations of abuse or boundary-violation. Additionally, John Drescher-Lehman's series of articles on understanding the trauma of abuse is now available as a printable pdf resource. Dove's Nest continues to be available to congregations for policy reviews, Zoom or in-person trainings for adult volunteers, and general consultation.
Mosaic Conference takes allegations of abuse or misconduct seriously (resources on church safety). Please report any suspected child abuse within your ministry context to your state's hotline:
CA: list of phone numbers by county 
FL: 1-800-962-2873 
MD: list of phone numbers by county 
NJ: 1-877-652-2873 
NY: 1-800-342-3720 
PA: 1-800-932-0313 
VT: 1-800-649-5285