Editor's Note: This summer, five young adult interns from Mosaic Conference are participating in the Summer Service Program, a ten-week program for young adults of color sponsored by Mennonite Central Committee (MCC). This article highlights two of those interns. Read last week's article to learn about two other interns.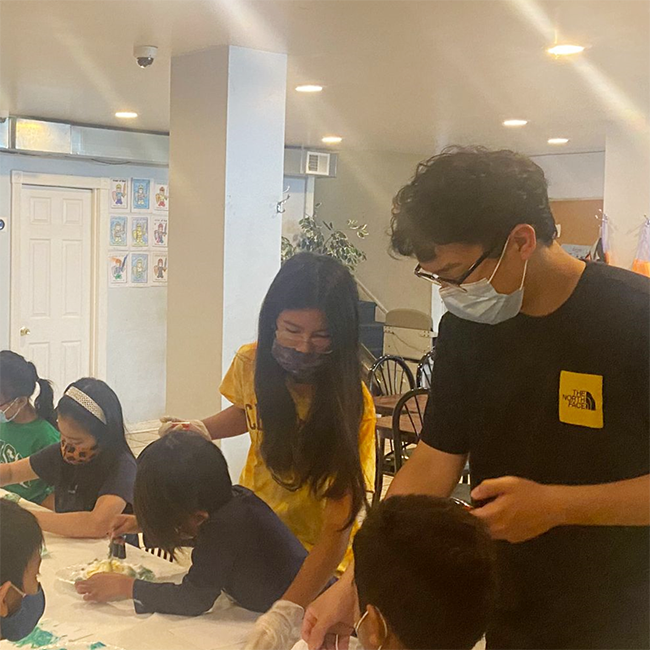 Syerafina Himawan, 18, was born in Jakarta, Indonesia and raised in south Philadelphia, PA. She attended Folk Arts – Cultural Treasures (FACT) Charter School in Chinatown, where she could connect with Asian-American peers. She later graduated from Central High school in north Philadelphia, where she began a Fellowship of Christian Athletes club.
Himawan's work this summer is at Philadelphia Praise Center (PPC), her home congregation. Earlier this summer, she worked at PPC's Peace Camp for three weeks, a day camp for children. Peace Camp participants interacted with kids from the community, heard Bible stories, and listened to guest speakers. A highlight for Himawan was seeing how the kids grew spiritually within three weeks.
Since Himawan grew up at PPC and attended camps as a child, she knows the impact camp can have on a child's life. PPC did not have Peace Camp last year, due to the pandemic, and she wanted to be part of bringing it back.
Planning the camp was a challenge, Himawan says, because she struggles with organization and doesn't always find it easy to ask for help. This year's number of participants was low, due to COVID-19. For Himawan, this made her realize that spreading the message of Christ's peace was even more important than ever.
She knows that Mosaic Conference stands for diversity, and her interactions with the Conference have been meaningful. She hopes more awareness about Mosaic will spread to young people and church members. In early July, Himawan attended MennoCon 2021 in Cincinnati, OH, describing it as "more intimate" than past years due to attendance restrictions.
Himawan enjoys sports, especially field hockey. and reading young adult fiction. She will begin studying political science at Drexel University in Philadelphia in the fall.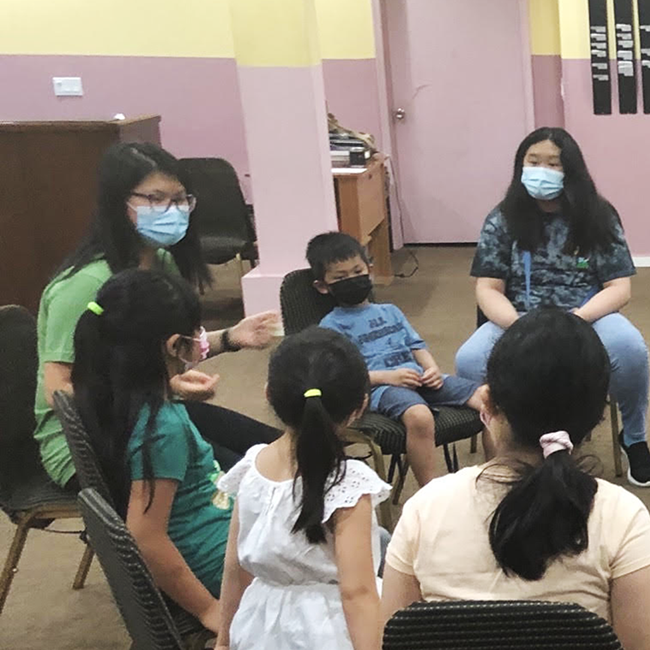 Marciella Shallomita, 18, is a member of Nations Worship Center in Philadelphia, PA. She was born in Jakarta, Indonesia and moved to Philadelphia when she was eight. This summer, she is working with her church's Vacation Bible School (VBS) program, which runs Tuesday through Friday. The children experience Bible stories, lessons, and worship led by Pastor Beny Krisbianto.
In 2019, Shallomita experienced the success of her church's VBS the first year it was held and was looking forward to its second year before the pandemic prevented it. As Nations Worship planned its VBS for this year, Shallomita was eager to return. During the pandemic, she learned how to play the guitar and cajon, in order to assist with worship.
Although VBS can be tiring, Shallomita feels a responsibility to help, as a member of Nations Worship Center. Serving at church is a part of living for her. It's something Shallomita has grown up with, and she has learned that she's not just serving her church, but also her community.
On Saturdays, Shallomita participates in a kids' zoom meeting and youth service. She assists Pastor Beny and Pastor Angelia with worship for Azusa St. Prayer Tower, a 24/7 broadcast that connects churches from Indonesia, the US, and Canada. On Sundays, she plays on the worship team and interprets sermons for non-Indonesian speakers.
Although she spends a lot of time during worship on stage, playing the keyboard and other instruments, Shallomita values behind-the-scenes work. "You don't have to be seen in order to do it," she emphasizes.
Shallomita enjoys music, volleyball, tennis, and badminton. She recently graduated from Dock Mennonite Academy in Lansdale, PA and will attend Eastern Mennonite University In Harrisonburg, VA to study biology and neuroscience.
The opinions expressed in articles posted on Mosaic's website are those of the author and may not reflect the official policy of Mosaic Conference. Mosaic is a large conference, crossing ethnicities, geographies, generations, theologies, and politics. Each person can only speak for themselves; no one can represent "the conference." May God give us the grace to hear what the Spirit is speaking to us through people with whom we disagree and the humility and courage to love one another even when those disagreements can't be bridged.