Editor's Note: This summer, five young adult interns from Mosaic Conference are participating in the Summer Service Program, serving in various places and ministries. Summer Service Program is a ten-week program for young adults of color by Mennonite Central Committee (MCC). This article highlights two interns, and in the coming week, you will be introduced to the remaining three.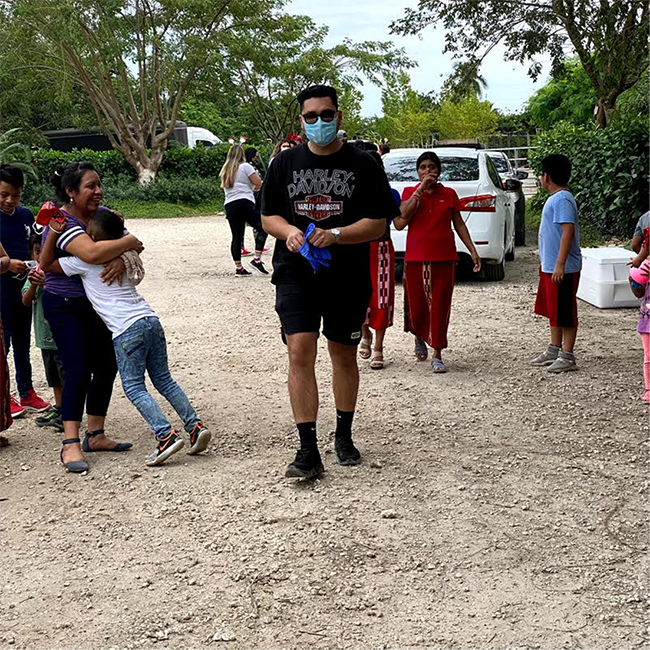 Dmarcos Ramos, 23, came to the US from Guatemala at the age of eight. He is currently a student at Florida International University. He is the son of Samuel Ramos, pastor at Ministerio Cristiano Monte Sion (MCMS), in Miami, FL.
Ramos has been attending MCMS since he first came to the US. He believes that churches are not only called to congregate, but also to help others. This summer, Ramos is offering support for immigrant families who are secluded from the city of Homestead, FL. Food, hygiene products, and the Word of God are provided to the immigrant families. Often, the children (and Ramos) play soccer together. As an eight-year-old who felt lost and confused in a new country, Ramos is grateful for the opportunity to serve other immigrants who are experience similar things. For him, this ministry is personal.
Scripture inspires Ramos to make the world better and spread Christ's peace. In serving, he prefers hands-on work to preaching. "You show that there is something different about you," Ramos explains. "Then, they'll be interested to know what you're about, and you share the Word."
The DREAM Act allowed Ramos to work and study in the US, and he thanks God for his academic success. He considers challenges a natural part of ministry and enjoys solving problems creatively. One of his challenges is looking for consistent commitments from others, as he holds himself to a high standard of excellence when he serves. During the pandemic, ensuring safety has also been a challenge Ramos has had to face.
When he isn't assisting with needs for immigrants, Ramos is helping with renovations at his church in Miami. He will soon complete his college degree in architecture. Ramos hopes to continue his education to achieve a position that allows him to minister on a larger scale. He is grateful that organizations, like Mosaic Conference, exist to offer peace and justice and spread the Good News.
Ramos plays drums at his church, is a cycling enthusiast, and enjoys being outdoors, fishing, drawing, and collecting world currency. After college, he plans to pursue a master's degree in Construction Management.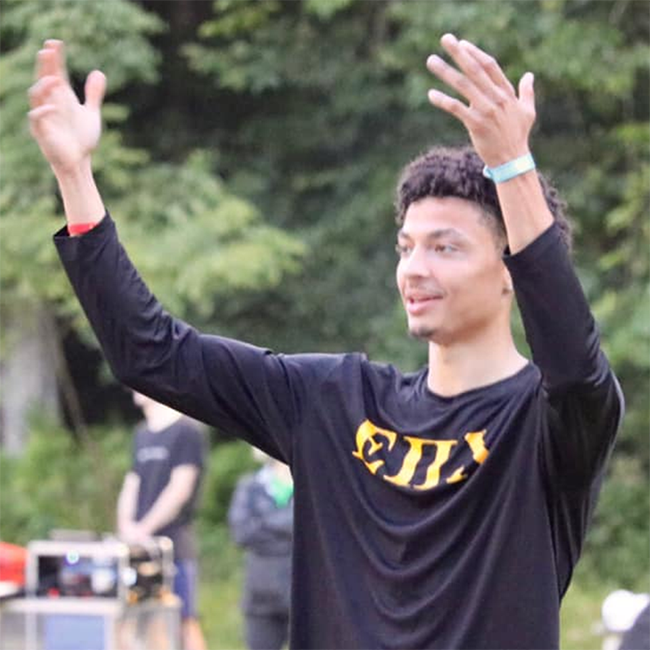 Isaiah Mason, 21, has lived in Charleston, WV his whole life. Serving and bettering his home community is important to him.
This summer, he is working as the head of maintenance at a community center informally called "Safe Haven." Safe Haven is run by Midian Leadership Project, a nonprofit that funds New Hope Community Church's (NHCC) events. NHCC is a new church, and holds its services in the gymnasium of one of Safe Haven's two buildings.
Along with keeping things in order on the premises, Mason preaches periodically at NHCC and plays basketball with the boys who come to Safe Haven. Mason learns by doing and seeing—his ministry this summer has helped him learn what works and doesn't work in youth ministry. It is sometimes a challenge to understand others and the motives for actions and reactions.
Mason has lived through what many people at the community center have also experienced. He can relate to them, which is important when violence and difficult domestic issues are part of the community's atmosphere.
Mason values the work that Mosaic Conference does in communities, attacking problems in ways that work. He also appreciates the genuineness of Mosaic members. He hopes to see more outreach to young people in the future through social media and involvement for children who are middle school-age and younger.
Mason loves playing football, and is a student at Palmer University, earning a degree in Youth Ministry.
This post is also available in: Español (Spanish)