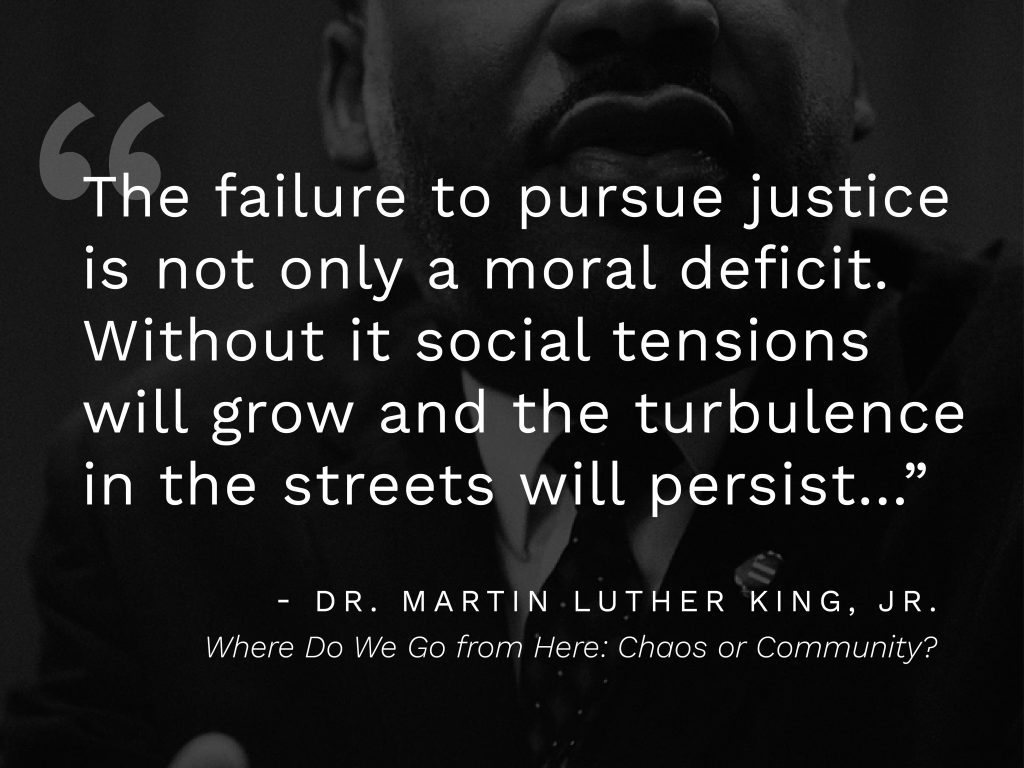 The title of Rev. Dr. Martin Luther King's last book is Chaos or Community: Where do we go from here? In it King proposes a movement that incorporates both Republicans and Democrats in a nonviolent movement toward beloved community. In this movement, King sought to advance a way toward mutuality, dignity, and fairness. Though written over 50 years ago, the book addresses issues we are still confronting today. "The failure to pursue justice is not only a moral deficit. Without it social tensions will grow and the turbulence in the streets will persist. . . "
In a week where our nation stands on guard prepared for possible violence in the streets, we stand as witnesses to the peace of Christ and King's beloved community. We have lived through violent times as a conference community before. We have even been tempted to take sides with political parties, with the forces swirling around us. Yet, over the long haul, our commitment remains unwavering to naming Christ as Lord. In following Jesus, we commit to the path of nonviolence that Dr. King directed toward change in our country.
This Martin Luther King Day, we recognize the lingering effects of white supremacy in our culture and lack of justice that cause Black and Brown people pain, trauma, and fear. As a white person, I acknowledge the ways that I and other white people have perpetuated racism that denies the image of God in all people. We acknowledge, lament, repent, and move toward right-relatedness.
As Executive Minister, I recognize the pain, fear, and longing for justice among Black and Brown members of our conference. If one part of the body suffers, every part suffers with it (I Cor. 12:26). One of the most important things I have learned as a white dude in the past year is to believe what people of color in our conference are saying about their experiences and observations. I have too often found myself quickly explaining or questioning, rather than simply listening.
This listening posture requires me to settle myself profoundly in my identity as a child of God and to let go of defending my political, racial, and personal predispositions. I'm not perfect at it, but it's a spiritual commitment. I'm grateful for colleagues in our conference who continue to trust me to lead, accompany, and listen alongside in both struggle and celebration. This shared commitment to listen will strengthen our community.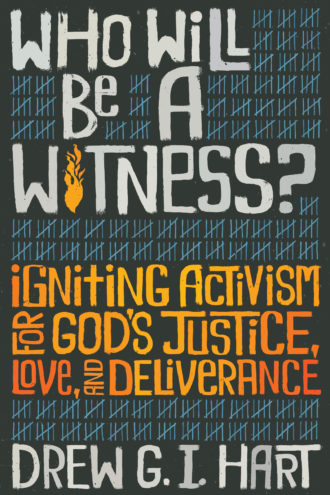 As part of our ongoing intercultural transformation work, the Mosaic intercultural team will host a conversation with Rev. Dr. Drew Hart on his most recent book Who will be a Witness? on Thursday, January 28 at 3pm EST/12pm PST.  Many Mosaic credentialed leaders received this book as a gift from MennoMedia this fall.  The intercultural team will then lead a series of book study conversations around Dr. Hart's book in the next month.  Read more here.
In receiving God's new name for us as Mosaic, I believe we seek to embrace the differences across our conference. These differences pulled together in the Spirit's wisdom create a powerful and beautiful witness. We become a glimpse of the beloved community that the world so desperately needs in our mutuality, love, and persistence in living out the way of Christ's peace.
On this Martin Luther King Day, I invite us to remember our commitments to the way of Christ's peace. In the days ahead, let us not give into the fears and frustrations that may surround us. Christ is Lord. The dream of justice is still coming as surely as the morning even after a long night.
Also remember our conference-wide prayer time this week. You can join by zoom at 12pm EST/ 9am PST with leaders from Pennsylvania, California and the Metro DC area. Zoom Link
This holy justice is right-relatedness that engages others with dignity, respect, kindness and the fruits of the Spirit. In a time when our country feels fraught with struggle, I want to underscore clearly that our tradition, as in the way of Dr. King, sees no path of violence that will bring about God's reign. Instead, violence in word and deed, betrays the cause of Christ. The beloved community is the sign of God's reign with us now. And in community together, all of us can have what we need and God's grace will be evident with great power (Acts 4:32-33).