This article is translated to English by Andrés Castillo. Original article appears in Mosaic News En Español: Banda de Cinco Niños Hacen Travesuras, Hablan por Señas, Corren a Escondidas de Ana y Estudian en Computadores por Javier Marquez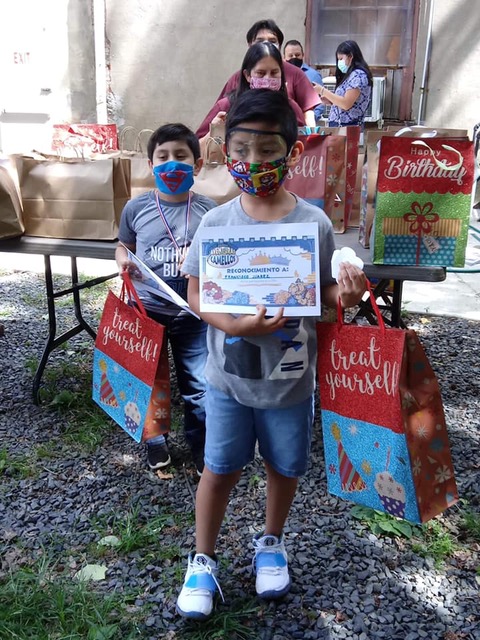 These days they lift their faces between their screens and notebooks to look at themselves, laugh together in mischief, play with words without using their voices, instead signaling with their hands; and sometimes the bravest will even get up from his chair, run, and return immediately to place without Ana noticing. They are a small band of 5 boys: Abdiel, Andrés, Eric, Marc, and Jexson. Once in a while, just two or three join together at 440 Snyder Ave, but be it five, seven, or more, all must arrive at 8:30 AM with breakfast eaten.
Ana picking up cookie crumbs
The boys all arrive in the same way: backpacks on, lunch and snacks packed, and with the energy and attitude sufficient for a long day of study. Earlier than the boys, to scan the floor for things like cookie crumbs and adjust the seats and tables, arrives Ana Cortés. Our Mexican friend Ana, at first impression, may not be much of a conversationalist, but is always sure to be present where she can offer services or help.
There is Usually More than One Child Studying on the Computer in Every Household
A few months ago, the church Centro de Alabanza of Philadelphia opened its doors to receive children from the community during the school day in its facilities. In the present, due to COVID-19, school buildings have closed down, but classes continue online. This decision and the possibility of connecting every child to his or her class—usually more than one student in each household—come with many implications, such as the difficult adaptation of the children to their new learning environment, the strength to be in front of a computer for seven to eight hours, and the ability of the parents to provide tutoring for their children.
Children Alone for a Few Hours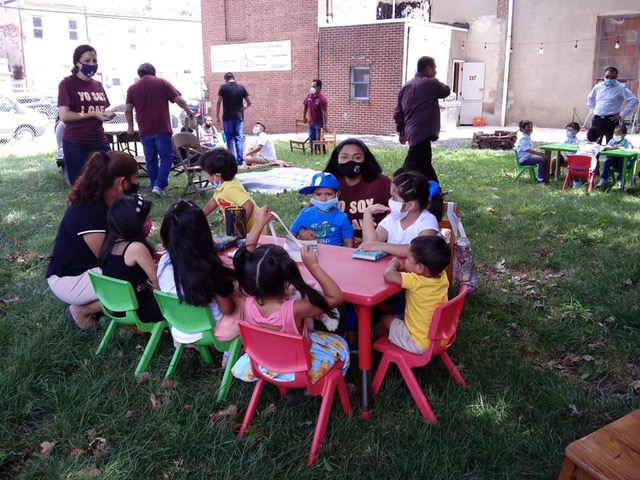 Among the families who make up Centro de Alabanza, the majority being immigrants, it is common that both parents of the children work. Thus, accompanying their children while they study from home isn't an easy task. Many of them have had to adjust their schedules, while others have had to spend extra money on childcare—complicated when one takes into account the economic circumstances for immigrants during this pandemic. Many must simply leave their children alone for a few hours until they return from work.
Tutor to Accompany Children and Make Sure they Study
This has been the fundamental motivation for Centro de Alabanza to think about providing this service. Indonesian pastor Aldo Siahaan (Philadelphia Praise Center) shared the idea with pastors Fernando Loyola and Letty Cortés (Centro de Alabanza) about learning assistance that was already offered at Philadelphia Praise Center. They saw an opportunity to bless and assist more than one family in the church, and communicated this to their daughter, Ana Cortés. She accepted to become a part of the idea, offering her time as a tutor for children who attended the church.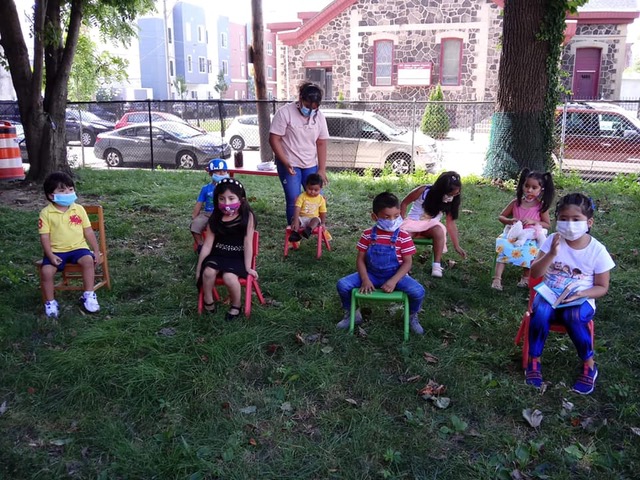 "Malo si sí, malo si no" (Bad if Yes, Bad if No)
Ever since, the boys regularly arrive at 8:30 AM, carrying their backpacks with their lunches packed. At 3:45 PM, they leave with their homework done and games to finish for the next day. Ana helps them read and write when needed, and she admits that it hasn't been so simple. "I've had to work on my patience," she says. This is well understood, as many times the children seem to have, as a personal anthem, the rock song by Aterciopelados/Bolero Falaz, which shouts that in the adult world, "malo si sí, malo si no" (bad if yes, bad if no).
Baby Mouse at the Bottom of a Trash Can
"One time," Ana tells me, "the youngest boy went to the kitchen to peel and orange, and I heard a scream. When I turned to look, he was running, terrified." Ana went to investigate what had happened, and it turned out that there was a baby mouse at the bottom of the trash can. The boy wanted the mouse to be stepped on, hit with a broom, smashed with a brick, or even thrown in a washing machine. Ana was not so cruel, and resolved to simply take it out of the church. When the boy found out Ana's plan, he began to sob frenetically. "Teacher, don't take it out because it'll die from the cold!" It was winter, and the boy cried all afternoon at the thought of the mouse freezing outside. Since then, against Ana's instructions, the children have been leaving food under their desks for mice who might seek shelter from the snow, and something to eat.
This post is also available in: Español (Spanish)