by Ken Burkholder, Conference moderator
As an Anglo Mennonite, who grew up in Lancaster County, PA, dancing was not a big part of my upbringing. In junior high, my parents did not allow me to attend dances at my public school. In high school, I went to a few dances. I bopped around to songs from Huey Lewis and Survivor, with an occasional slow dance to a Lionel Richie ballad. In recent years, it's been fun to have a few more opportunities to attempt dancing at wedding celebrations of family and friends.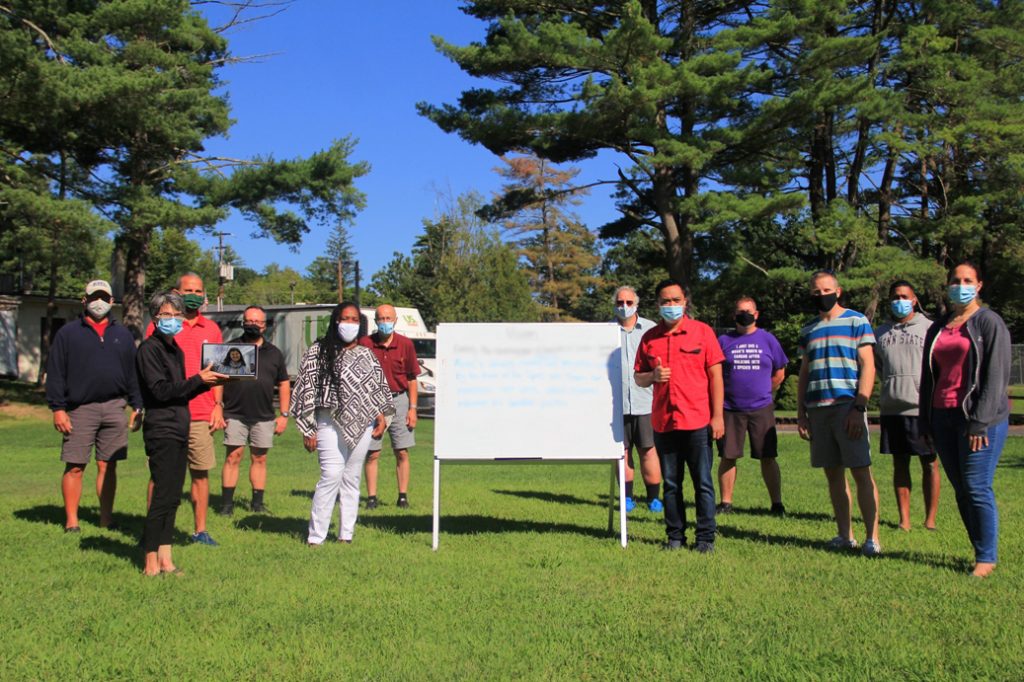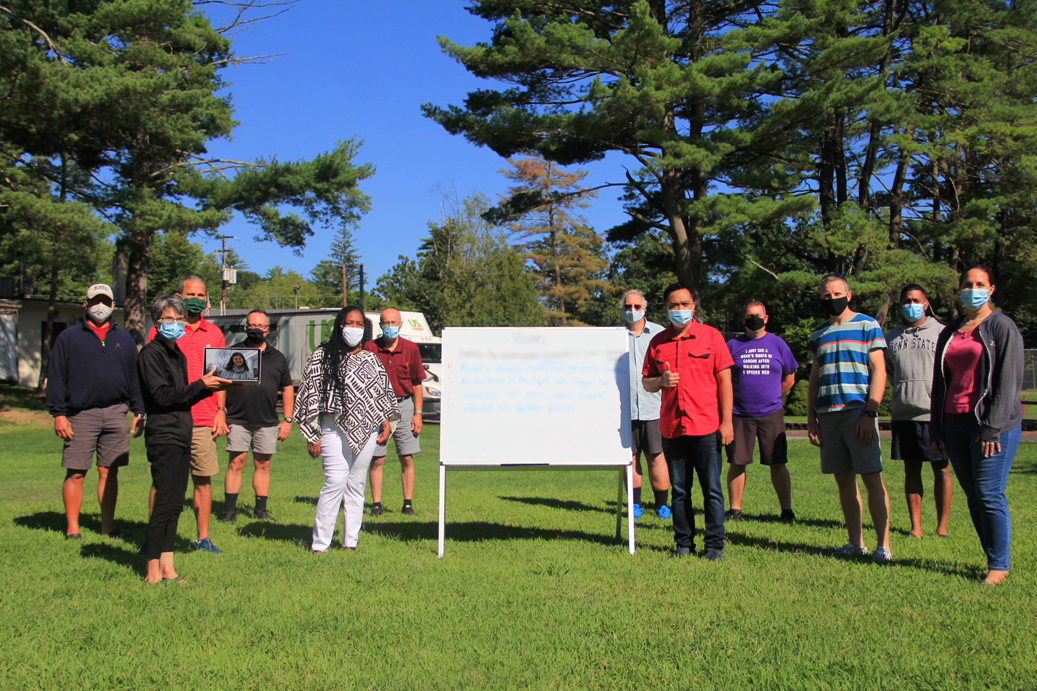 On August 17-18, the Mosaic Mennonite Conference Board met at Pinebrook Retreat Center, a Spruce Lake facility, in East Stroudsburg, PA for a two-day retreat. Our meeting times were outdoors, with masks, and physically-distanced from each other. Pinebrook Retreat Center did a great job in making it possible to have a safe, in-person retreat during a pandemic.
During our retreat, "dance" came up several times in our conversations, as a metaphor for us stepping into God's desired future for the conference. Hopefully, our forebears, who forbade dancing, weren't turning over in their graves!
It was noted that each and every person, congregation, and conference constituency group is needed "on the dance floor," actively participating in the mission God's collectively calling us to. Furthermore, it's vital that we all remain "in step" with Christ, our leader, while also being flexible to the various "rhythms" among us. We may need to learn some "new moves," as we seek to live out our deeply-rooted Anabaptist Christian values in fresh, creative ways in this ever-changing culture. No doubt, there will surely be challenges along the way that test our commitment to remain "dance partners" with one another.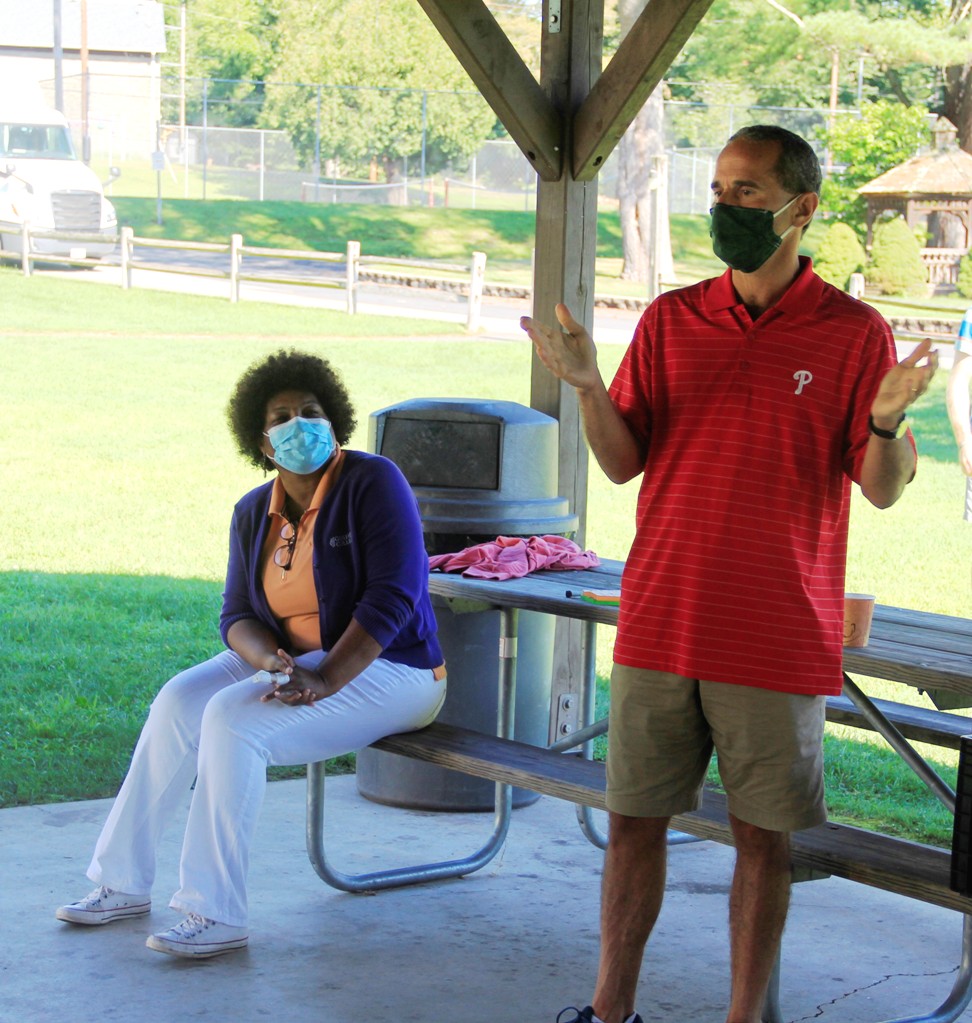 I was delighted that we had all twelve conference board members participate in the retreat, along with Steve Kriss and Mary Nitzsche, conference staff. (Gwen Groff, pastor of Bethany (VT) congregation and at-large conference board member, joined us by Zoom from Vermont due to a travel ban). I am grateful for the guidance of our excellent facilitator, Calenthia Dowdy. I thank God for the array of gifts and personalities among our board, the rich wisdom, the spirit of collaboration, and the desire to follow Christ's leading.
Despite meeting outside and with masks on, we still had many opportunities for meaningful conversation, dreaming, and prayer at Pinebrook Retreat. This resulted in us crafting a vision and mission statement, which you'll be hearing more about this fall.
The Board retreat was a meaningful time of team-building and looking to the future, as we anticipate Mosaic Mennonite Conference living into the vision and mission God's calling us to. I am infused with energy to actively engage in the "dance" of God's movement among us. I hope you'll join us, as we learn to dance together with God.
The opinions expressed in articles posted on Mosaic's website are those of the author and may not reflect the official policy of Mosaic Conference. Mosaic is a large conference, crossing ethnicities, geographies, generations, theologies, and politics. Each person can only speak for themselves; no one can represent "the conference." May God give us the grace to hear what the Spirit is speaking to us through people with whom we disagree and the humility and courage to love one another even when those disagreements can't be bridged.