I was intrigued by zinnias on the buffet table when I arrived at Mosaic's first White Caucus on July 30 at Salford Mennonite Church (Harleysville, PA). A new variety with speckles was mixed in with the brilliantly colored flowers. I am drawn to color, and yet here I was at a White caucus group. What was I doing?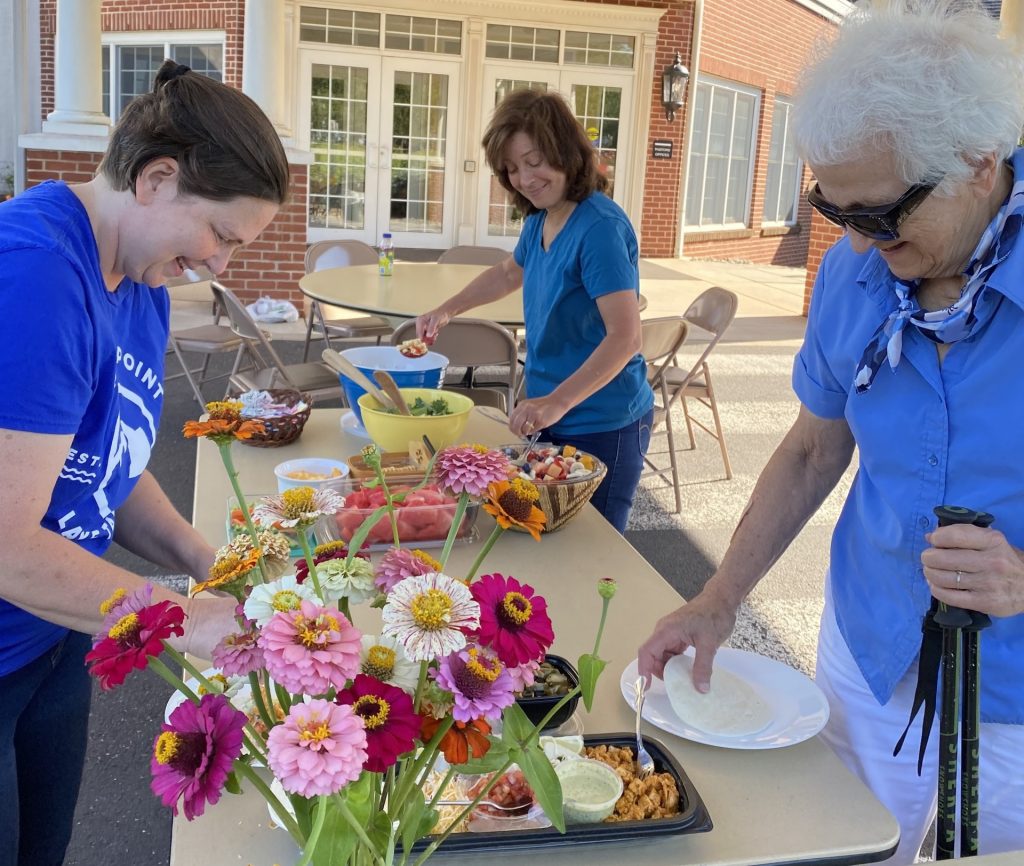 Andrew Zetts (Salford) made the most of the amazing weather by hosting the gathering outside. First, we savored a potluck meal with special music provided by local birds. Facilitators Jordan Luther (Methacton; Norristown, PA) and KrisAnne Swartley (Doylestown) created a friendly, safe space for this small gathering of participants from Plains, Souderton, Doylestown, Methacton, and Salford congregations.
Next, KrisAnne Swartley shared how this gathering grew from a request of Mosaic's Intercultural Committee. Each race and ethnic group within Mosaic Conference meets as a caucus for encouragement, growth, and accountability, so it seemed like a White group should meet, too. Meeting in a caucus can prepare us to interact in a multicultural environment with more cultural awareness and mutual respect.
After prayer, we collaborated on a memory-based retelling of the story of Peter and Cornelius from Acts. We noticed long-held traditions being challenged, personal emotions, and people listening. God felt the need to repeat the message 3 times. The Holy Spirit falling on this diverse group was powerful. The gospel is for all!
Jordan Luther then invited us to reflect on our experiences as White people in a race-based society. How/when did you become aware of your race? Was there a time you learned about your race from an uncomfortable experience? The conversation flowed easily even though I had never met any of these people before. Each of us had different experiences and perspectives on being White. Points of connection were made, and patterns were noticed. The time was blessed.
While counterintuitive, meeting as a White caucus for reflection shows respect for our brothers and sisters of color. Whites need to intentionally do some antiracism work on their own. I know I have much to learn. Current society gives me the choice to think about my race or not. Others are forced to deal with it every day.
I don't like clicking a box saying I am just White. My identity is so much more in Christ. However, I can grow in awareness, consider new perspectives, and seek mutual transformation with all of God's family.
Who knows what Mosaic's mutual transformation will eventually look like, but maybe we will be like a colorful garden with some speckled zinnias!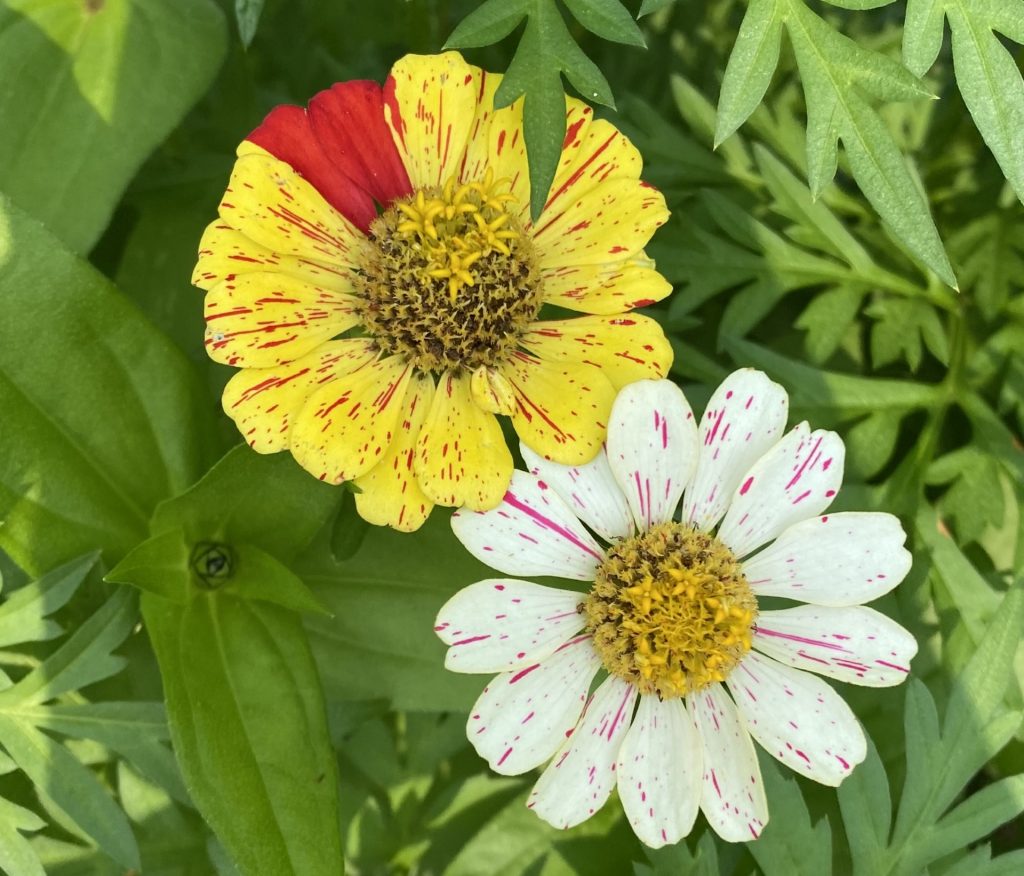 If you would like more information about joining the White caucus or another caucus, contact Danilo Sanchez, Mosaic's Leadership Minister for Intercultural Transformation.