Enjoy these creative celebrations of the Resurrection!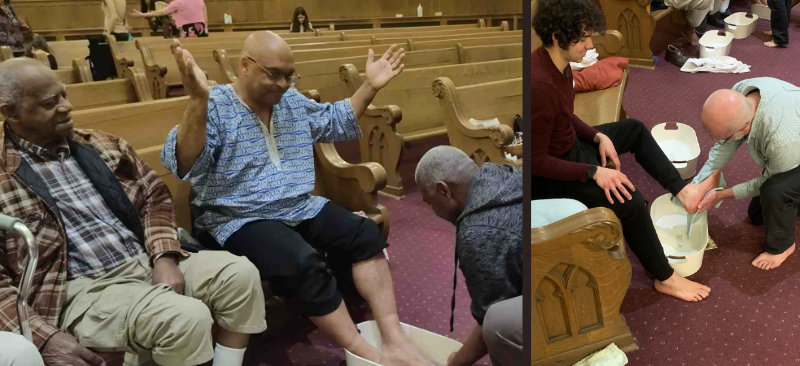 We begin on Maundy Thursday and a traditional foot washing, as practiced at Nueva Vida (Norristown, PA).
This collage contains Lenten displays (featured in A Mosaic of Lenten Art) now transformed with new life on Resurrection Sunday! Here we see the Potter Studio in bloom (Bethany, VT); the cross of suffering with colorful fruits of the Spirit attached (Doylestown, PA); the dried bones springing to life (Methacton, PA); and the dessert landscape awash with flowing water, light, and new life (Souderton, PA).