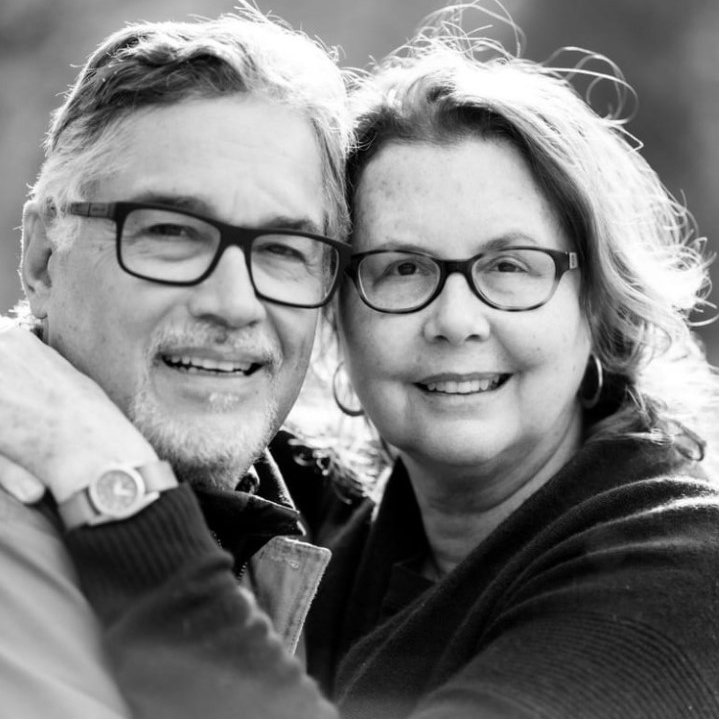 Andrew and Karen Bush, who have served in international ministry for over 35 years and are members of Methacton (Norristown, PA) Mennonite Church, are currently in Bethlehem in the Palestinian Territories where Andrew is leading the Bethlehem Institute of Peace and Justice (BIPJ). While they are there now, it was not easy for them to get there.
Scheduled to depart in March 2020, they found themselves stuck in the US when Israel closed its borders due to the COVID-19 pandemic. Finally, in June of this year, they received special permission to enter the country from the Israeli government.
"It was a long wait," said Andrew. "We had our suitcases packed for almost eighteen months! The importance of this project motivated us to persevere."
During the Second Intifada's (2000-2005) violent years, Andrew and Karen lived near Ramallah on the West Bank. In those years, Palestinian Christian leaders inspired them to keep turning to the way of peace in Christ. Those voices need to be heard today.
That is why Karen and Andrew decided to return to guide the Bethlehem Institute of Peace and Justice's formation.  The BIPJ is providing a platform for Palestinian Christian scholars and leaders to share what they have learned about peacemaking from living amid intense conflict on a day-to-day basis.
The Bethlehem Institute of Peace and Justice's programs promote the reasonableness of peacemaking and the pursuit of social justice. "It is our conviction," shares Andrew, "that when it seems that peace is most beyond reach, it is time to redouble efforts in working for peace and justice."
Based on Christian and biblical principles and informed by God's love for all people, the goal of the BIPJ is to assist local and international peacemakers to be a part of preventing, mitigating, and transforming conflict and establishing sustainable peace and justice in Palestine, Israel, and throughout the world. The BIPJ is a program of Bethlehem Bible College which has been at the forefront of peacemaking between Christian, Muslim, and Jewish communities in the Holy Land for more than 40 years.
At the heart of the BIPJ is the Certificate Program in Peacemaking and Justice in the Palestinian Context. The Certificate Program serves undergraduate, graduate, and other learners. The courses, entirely online, are taught in English and may be taken separately without completing the Certificate Program. The courses are taught by notable Palestinian Christians and other international scholars and are 14 weeks in length.
Registration is now open for the course entitled, Introduction to Peacemaking and Justice in the Palestinian Context. It will begin on September 13, 2021. The course, as described on the website, "explores fundamental concepts in peacemaking and justice, the history of the Israeli/Palestinian conflict and present realities on the ground; Biblical theologies of peace; reflections on peace and justice from the perspective of Judaism and Islam; non-violence and peacemaking; and the practice of sulha in Arab societies and how it relates to other models of reconciliation."
Andrew is a professor emeritus in missiology at Eastern University (St. Davids, PA.) Along with his role as director of the Bethlehem Institute of Peace and Justice in Palestine, he is serving as the lead pastor of the East Jerusalem International Church near the Old City of Jerusalem.
Andrew welcomes inquiries concerning this course at info@bipj.org and looks forward to seeing Mosaic Conference groups in Bethlehem.