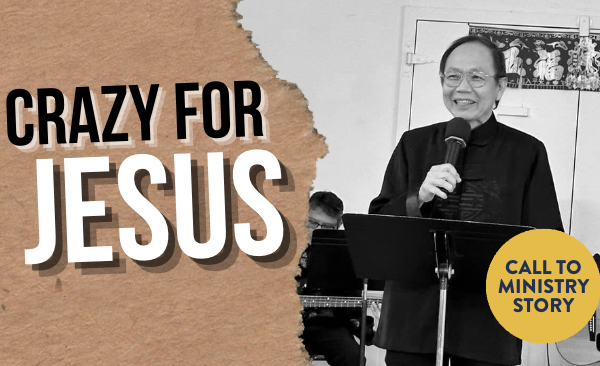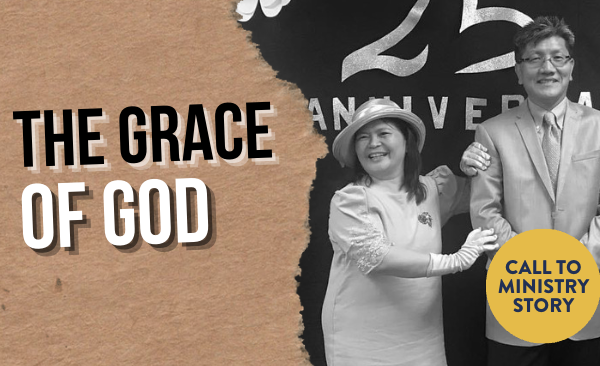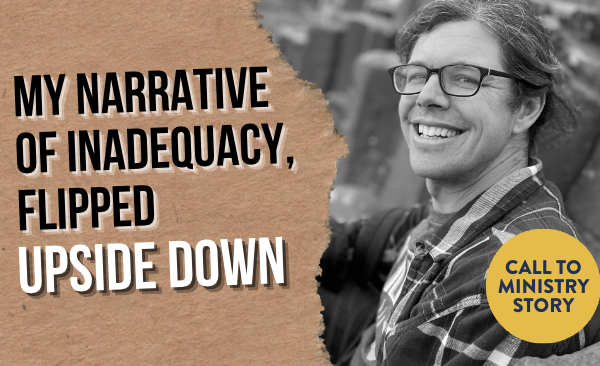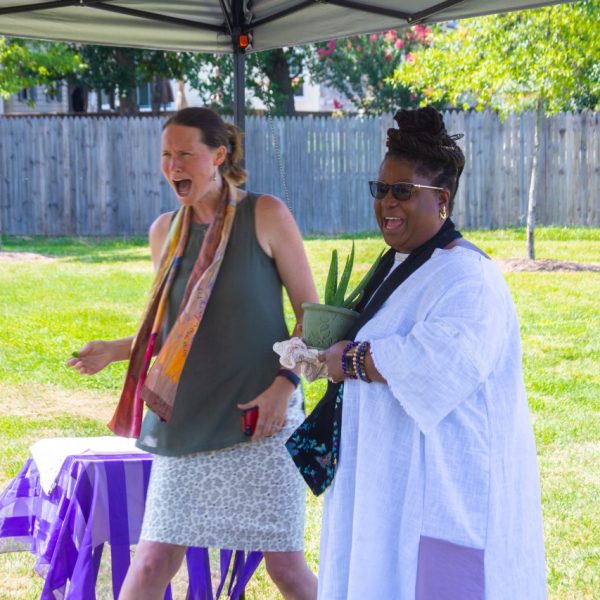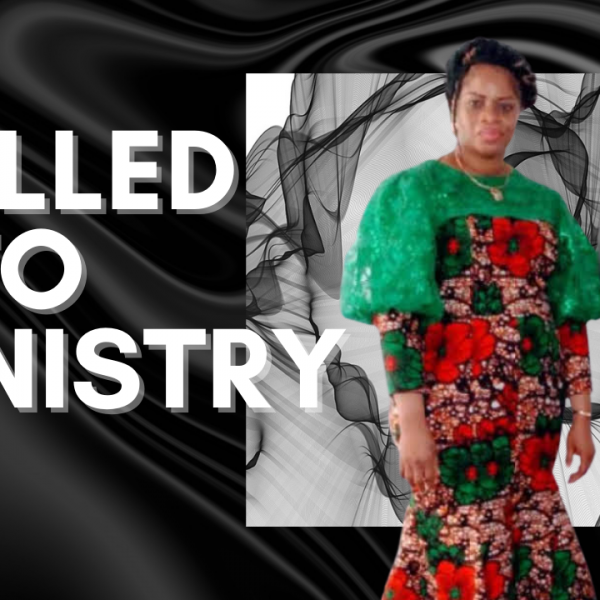 Called into Ministry
The woman started making declarations saying, "I see the call of God upon your life … "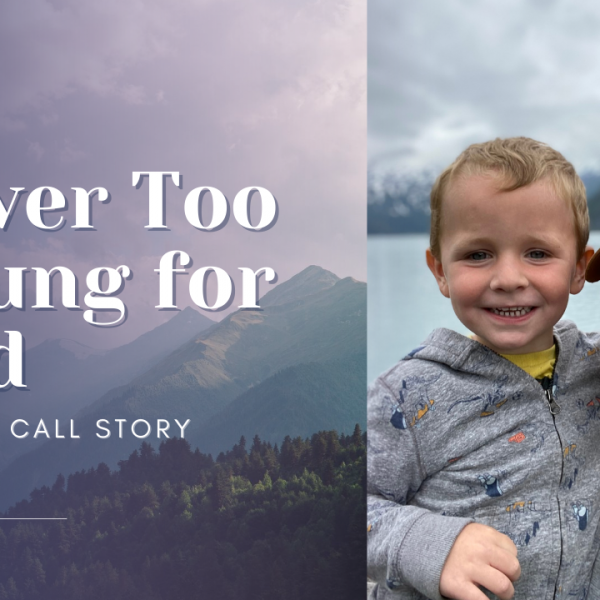 Never Too Young for God
God told me, "This is where I want you; this is where you will raise your family. This is where you belong."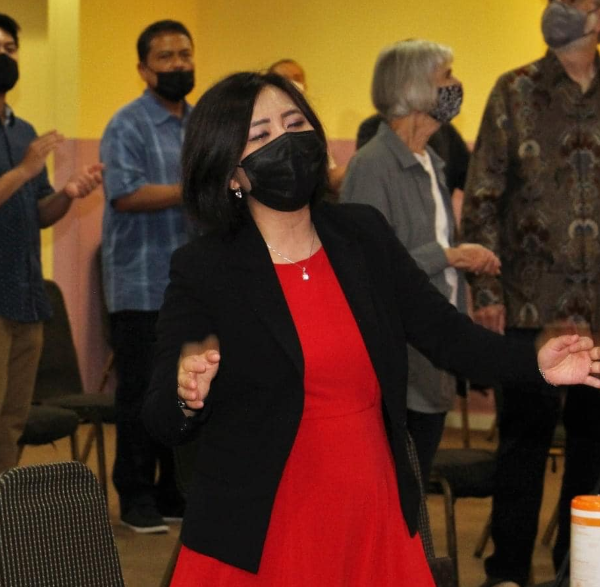 From Banker to Pastor: A Story of God's Call
One day, as I was riding my motorcycle to church to lead youth group, God spoke to me. It was raining very hard, and it was hard to drive. During that difficult moment, I felt God asking me, "Lia, do you love me?"
I said, "Yes, Lord."
And God said, "Feed my sheep."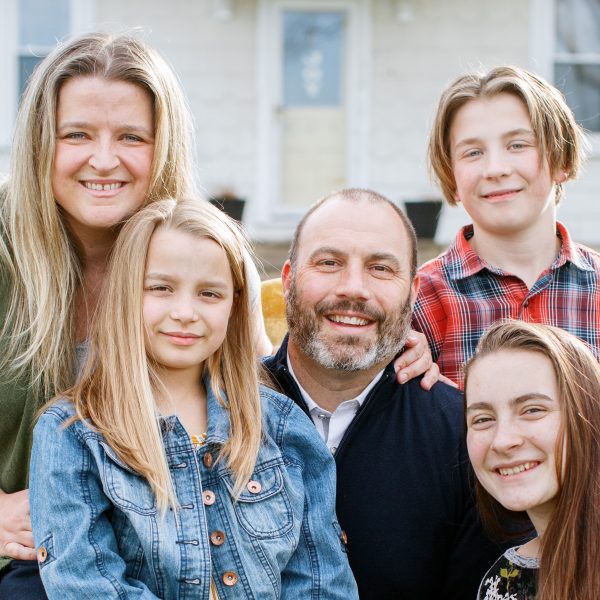 Called to Hope
After 20 years of pastoral service, is it surprising that the Salvatori family is answering the call to serve in the Dominican Republic as missionaries? At this time, it is the training, education, and pastoral ministry experience that will be central to our role as missionaries. Bold Hope International has invited us to join their team in the Dominican Republic in three main areas: Development, Pastoral Training, and Advocacy.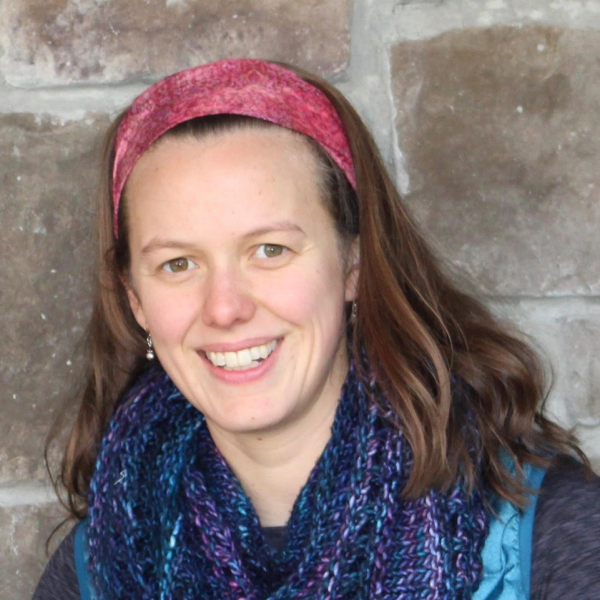 Saying "Yes"
I heard the Holy Spirit whispering in me, "I am a pastor. I am a pastor!" I heard the specific call to pastoring. Finally, I accepted, "Yes, I am a pastor." Then I breathed, "Thank you." And, "Help!"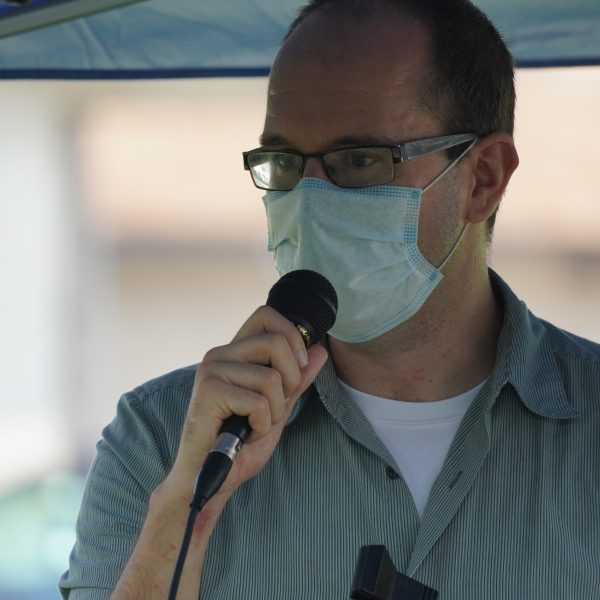 Calling to Ministry
When I told my parents that I was applying to seminaries, they were delighted, but not at all surprised. "Jacob," my father said, "You could have gone to seminary at any time since you were fourteen years old. But everything you've done since then is going to make you such a better pastor."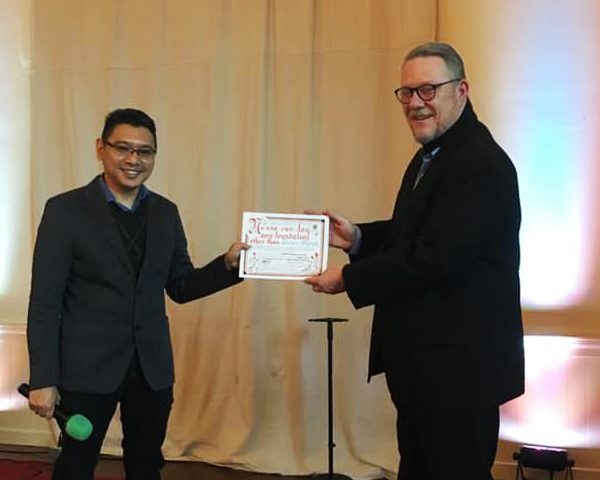 Stepping Out in Faith… Into God's Perfect Way
Even though I grew up surrounded by many pastors and was a church activist, my calling to ordination was a gradual process where God showed his patience to me, responding to His love and grace.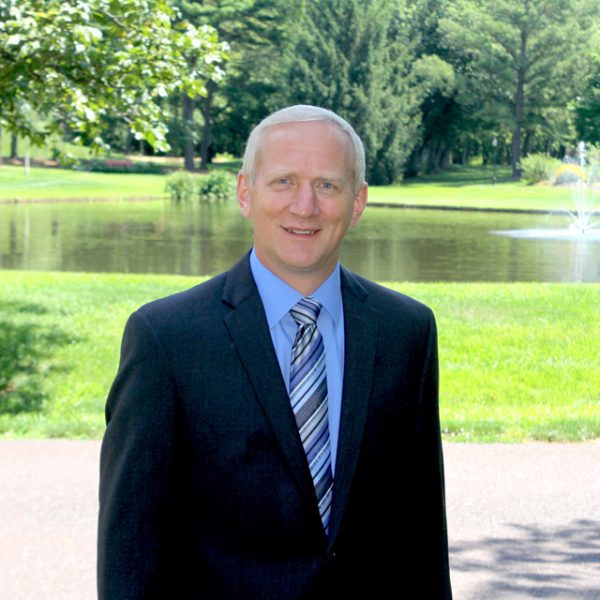 The Call: A Lifelong Journey with God
I have always felt the call to a life of service and never remember a time when I questioned that call as a goal for my life. My wife, Sharon, and I often experienced this call together. God's call was the guiding force in my life's trajectory, and I view this as simply my journey with God.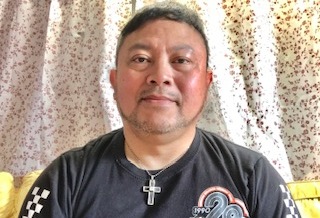 Provoked by God
I thank God for His faithfulness and love as God waits for my response to His calling.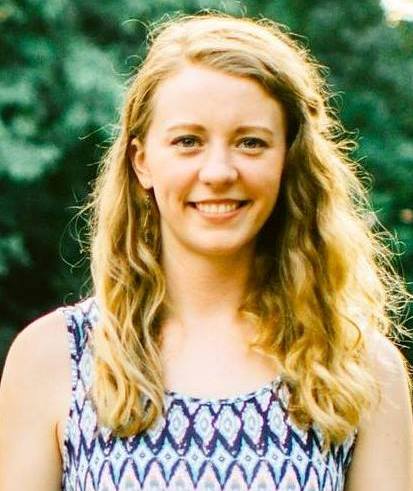 Feeling God's Radical Love
Every day, I am more convinced that the best way I can communicate God's radical love is by helping others to realize that God embraces and cherishes them just as they are.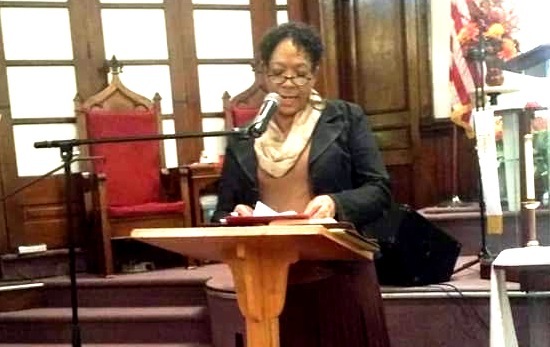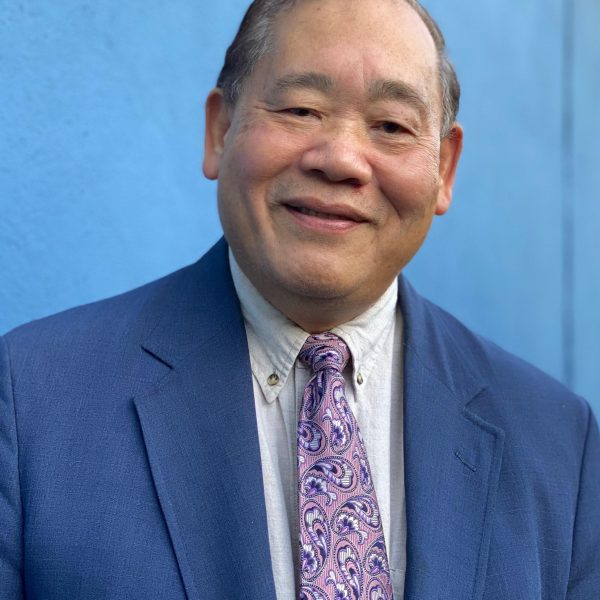 A Village Boy was Chosen
It sounds like I should already be retired by now but God still gives me the grace to be part of His story.
Water the Seed
The adults in my life did not plant the seed. Rather, I believe God had planted it there and entrusted my community to water it and give it a chance to grow.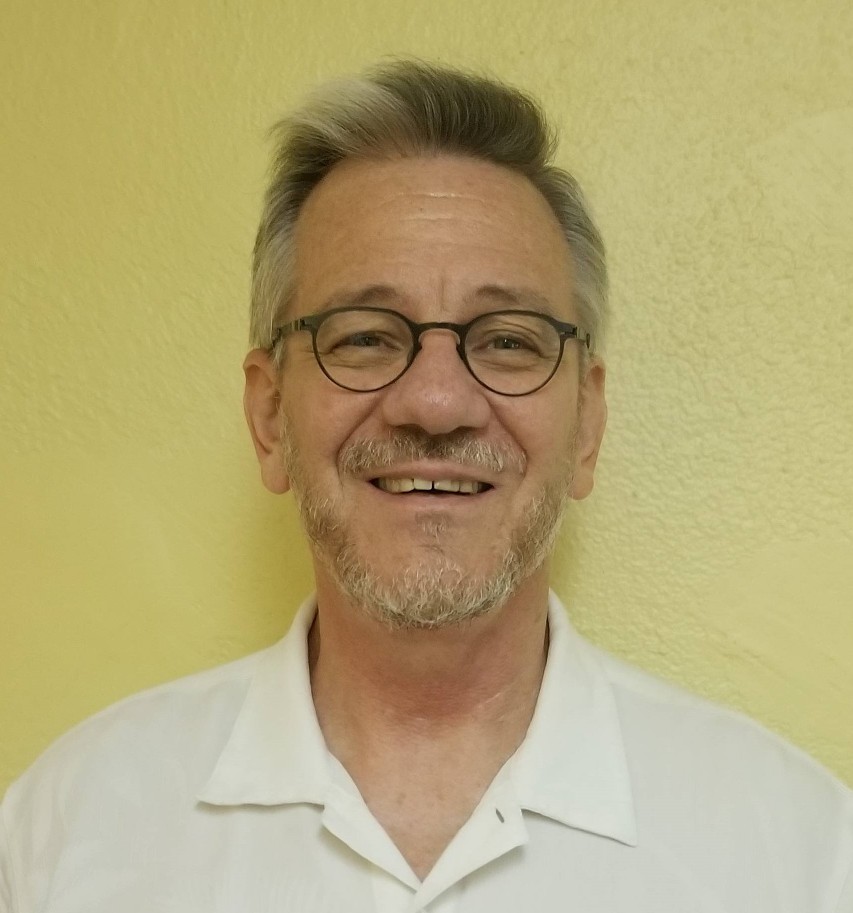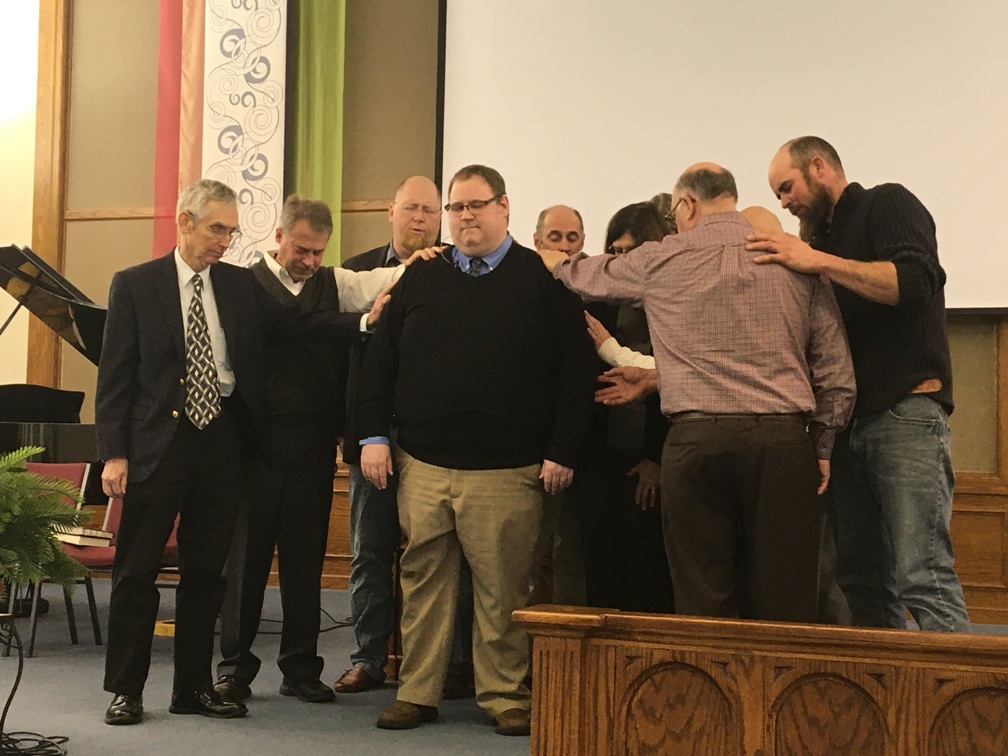 Listening for God's Purpose
"Michael, until you stop telling God what you're going to do and start listening for God to tell you what to do, you're never going to understand God's purpose for your life."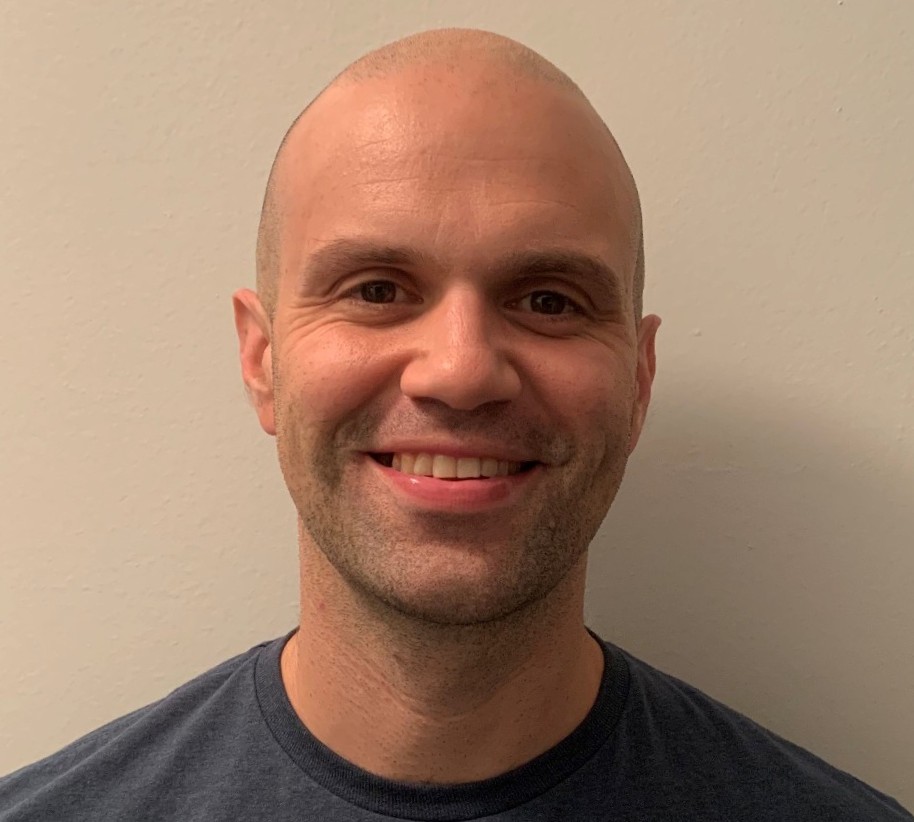 A Hunger for God's Word
I did not have a vision. I did not hear a voice. In fact, the further along I went, the more obstacles showed up as well as unexpected curves.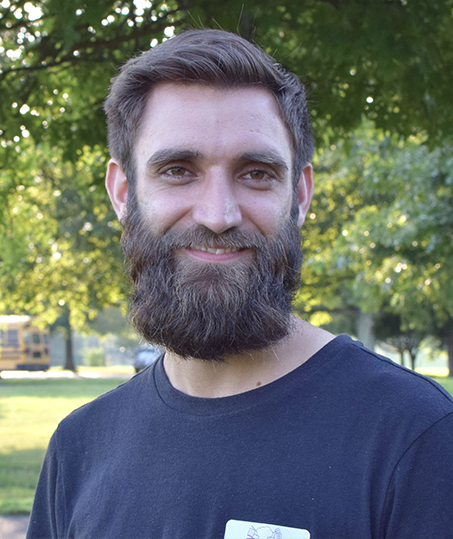 Never Called to Ministry
When was I called to vocational ministry?  You may say I was always called, you may say I was never called.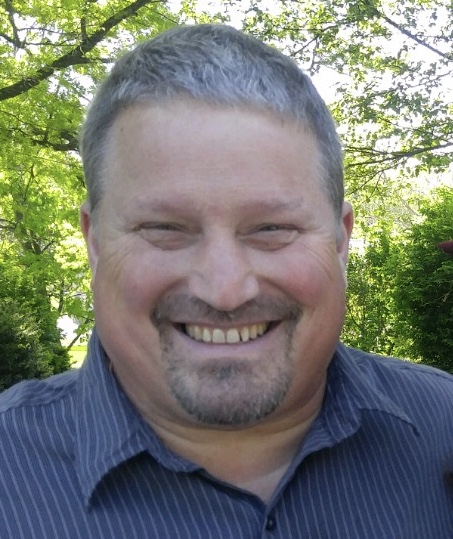 Called To Cross Lines
"Of all the people I went to high school with, that's the last guy I would have thought would become a pastor."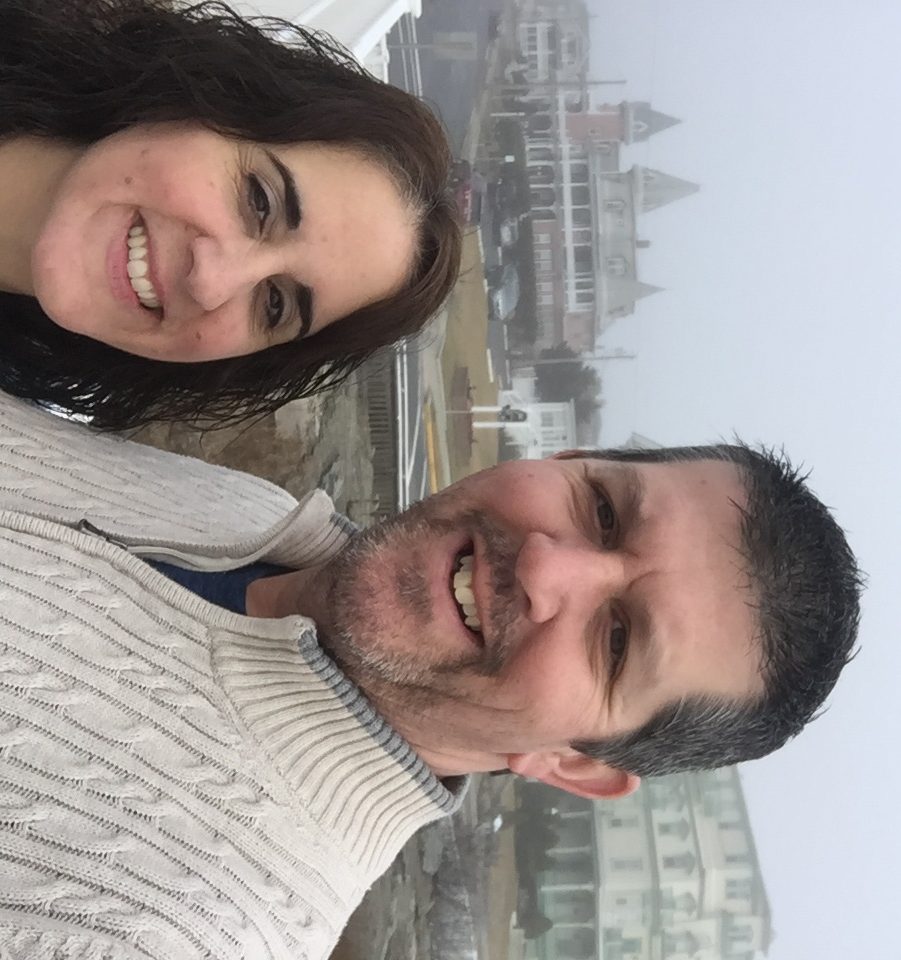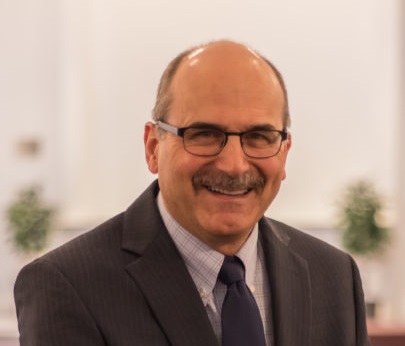 One Foot on a Pew…
The outer call from the congregation blossomed through God's grace into an inner call of deep joy.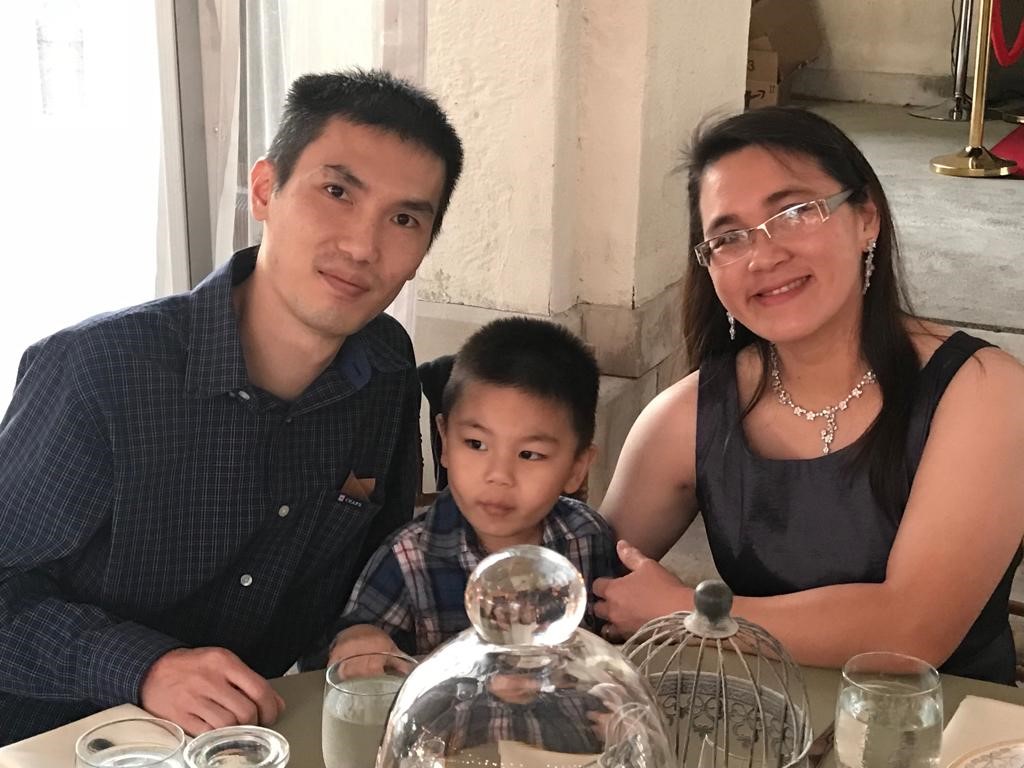 Answering My Desperate Prayer
My hardship pushed me to the point that I felt that only prayer could help me get through my problems at that time.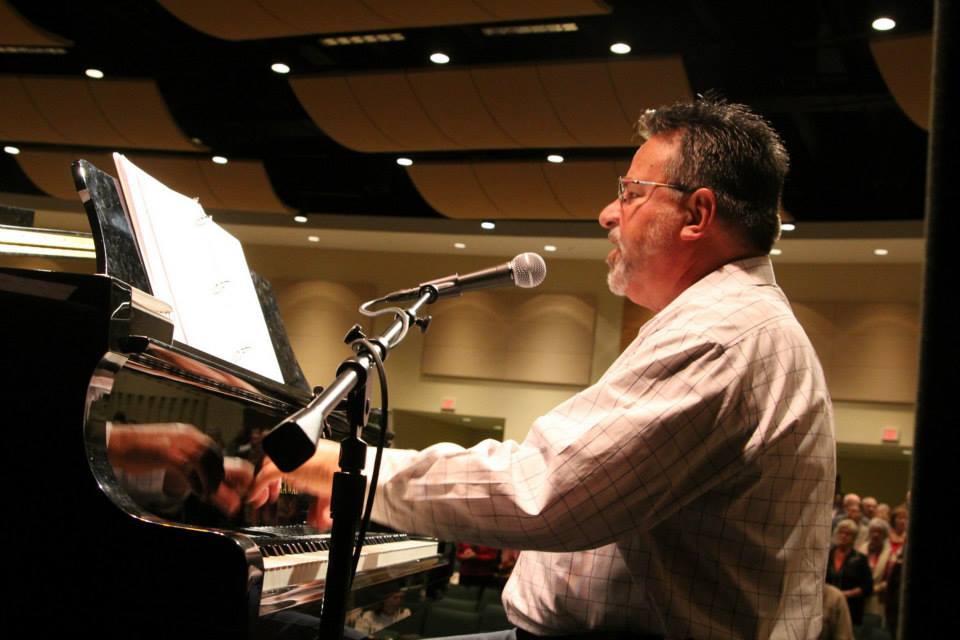 Called to Worship
Serving in music and worship as well as pastoral care are the areas into which I have felt called and equipped.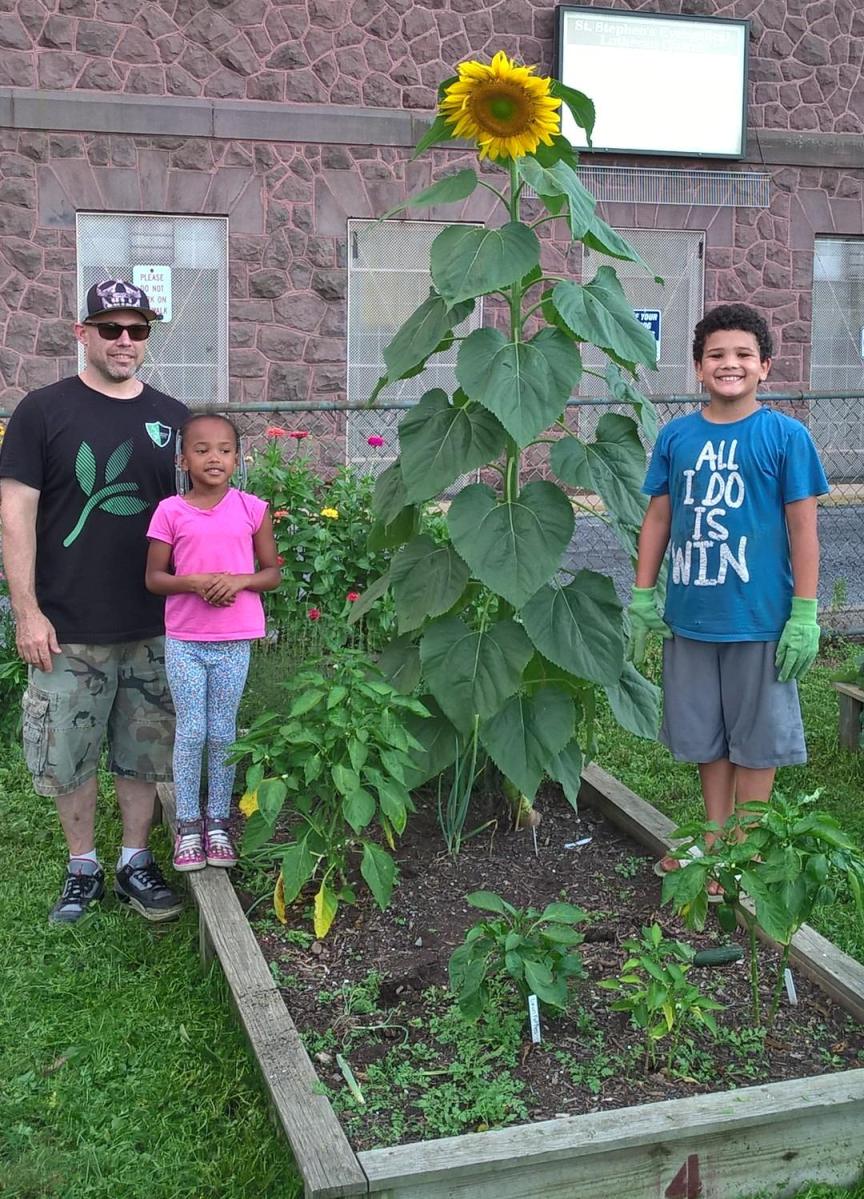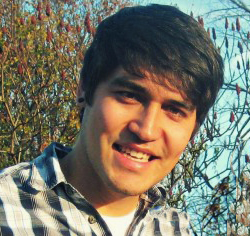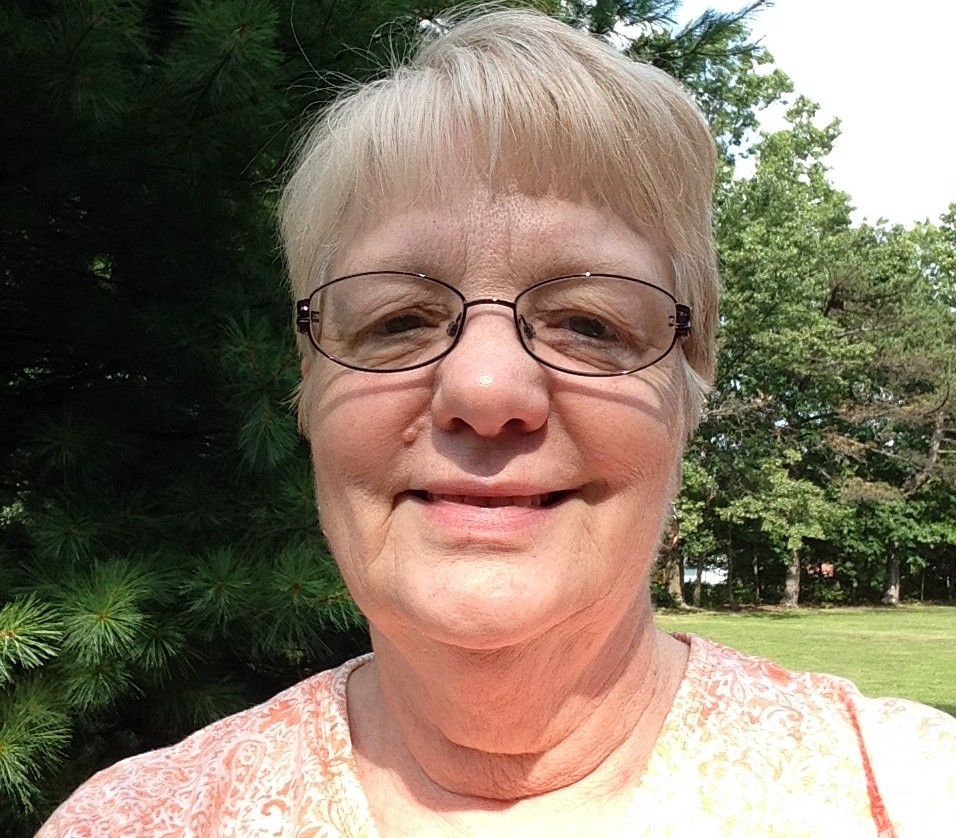 Listening for a new move of God
by Lora Steiner, managing editor When Penny Naugle announced she was retiring after ten years as an elementary principal at Penn View Christian School in Souderton (Pa.) to become a […]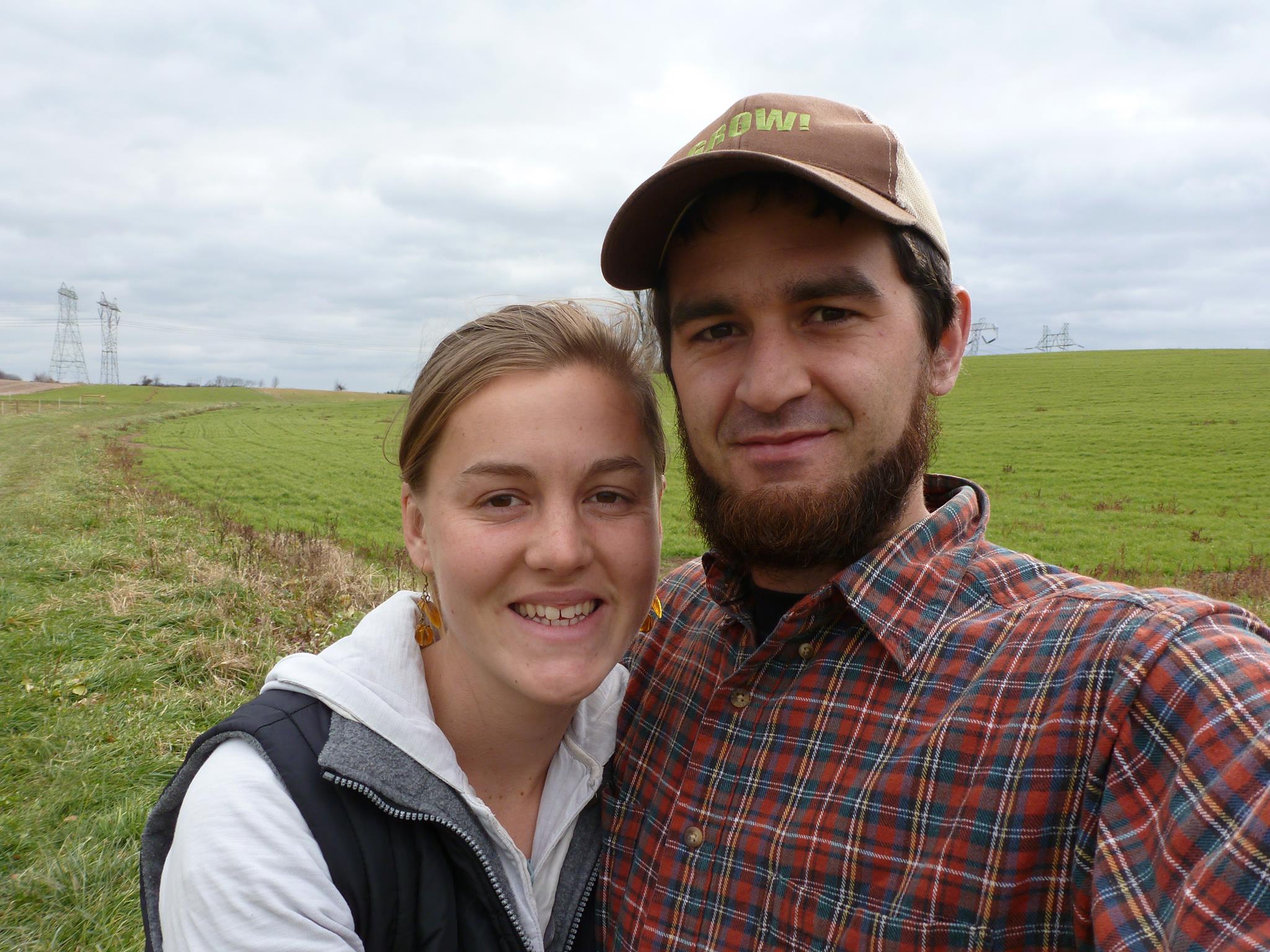 There wasn't a burning bush
by Krista Showalter Ehst, Alpha Mennonite Church  My calling into ministry did not come in a crystal-clear "Aha!" moment. I have friends and former seminary classmates who knew they were […]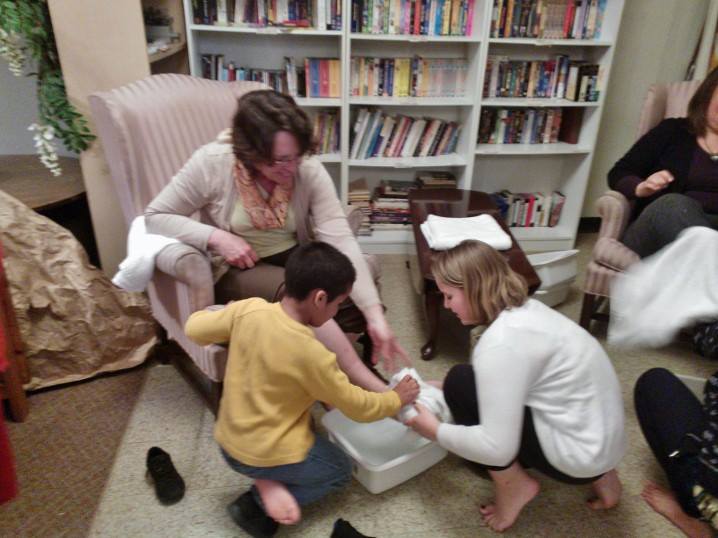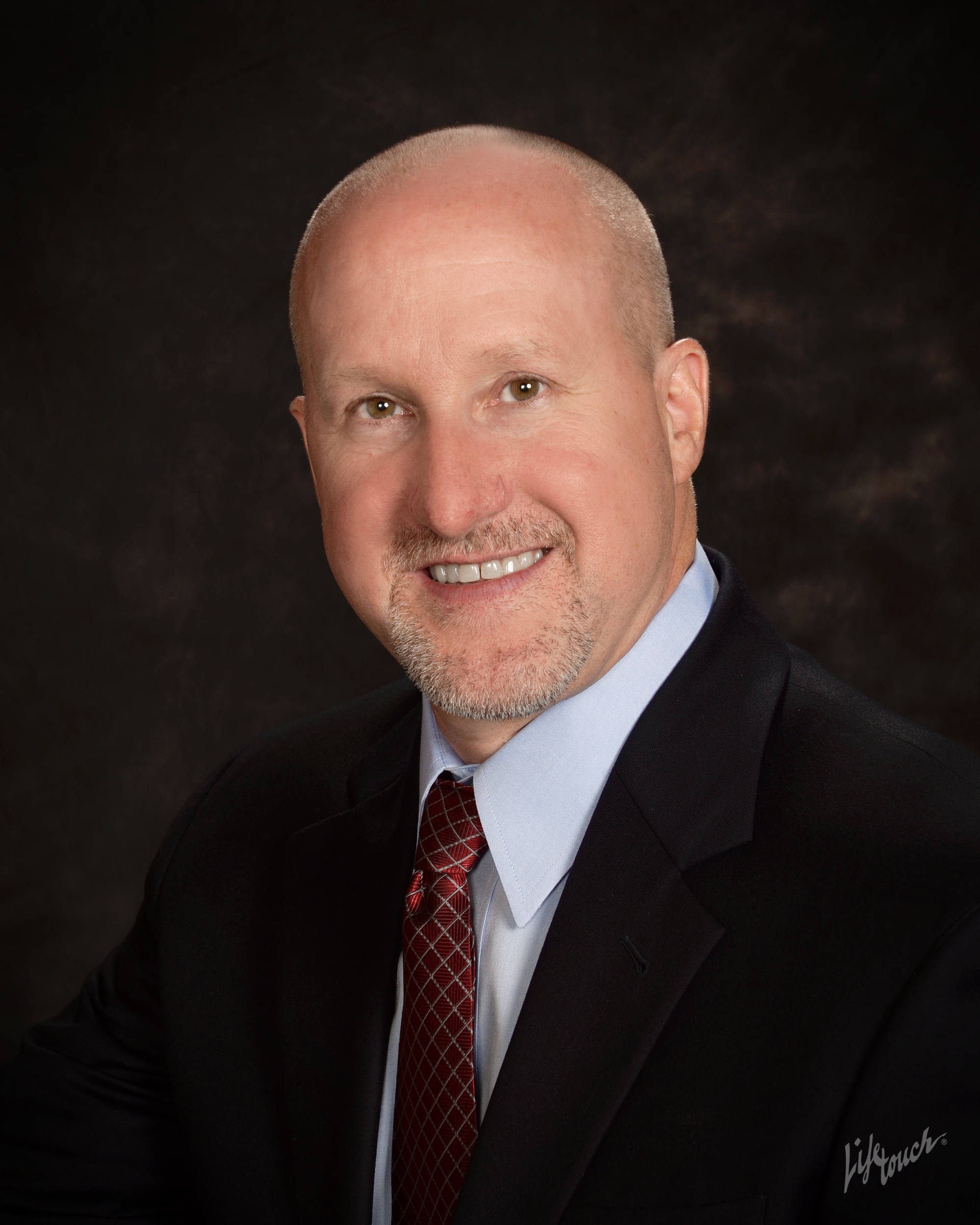 Surprised by the call
by Phil Bergey, interim lead pastor at Blooming Glen Mennonite Church My work as an executive coach and process consultant requires me to travel around the country as I work […]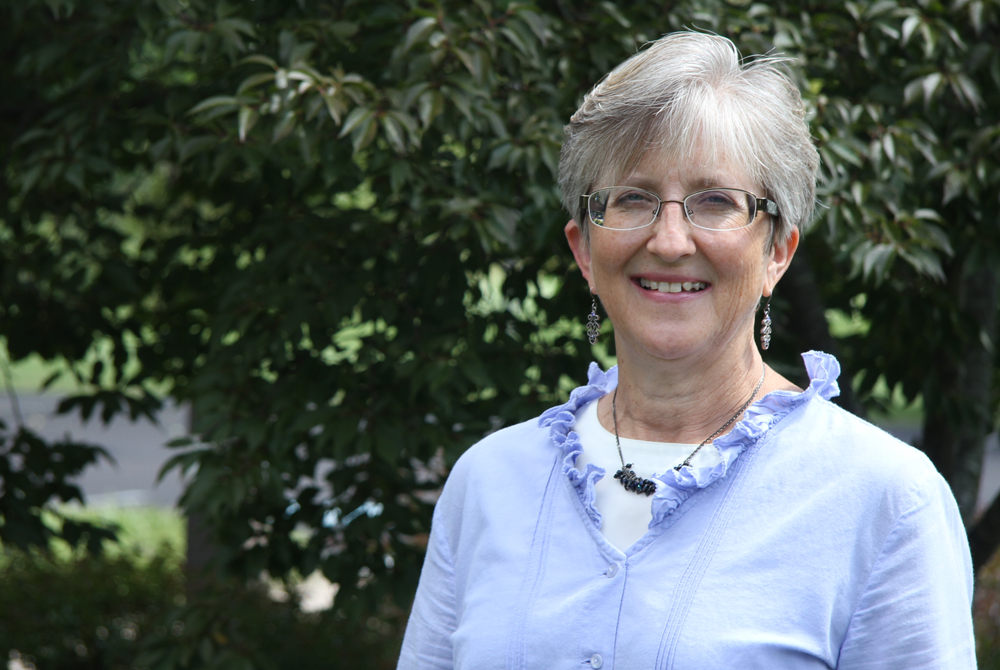 Helping People to Pray
by Sandy Landes, Doylestown
Writing a call to ministry story is probably the last thing I ever expected to do if you would have asked me fifteen years ago. At that time in my life, I had doubts about the role of women in leadership and yet I was serving in different capacities in my home congregation, Doylestown Mennonite Church. As I look back on that time, I think the call to ministry had been brewing in my life for several years.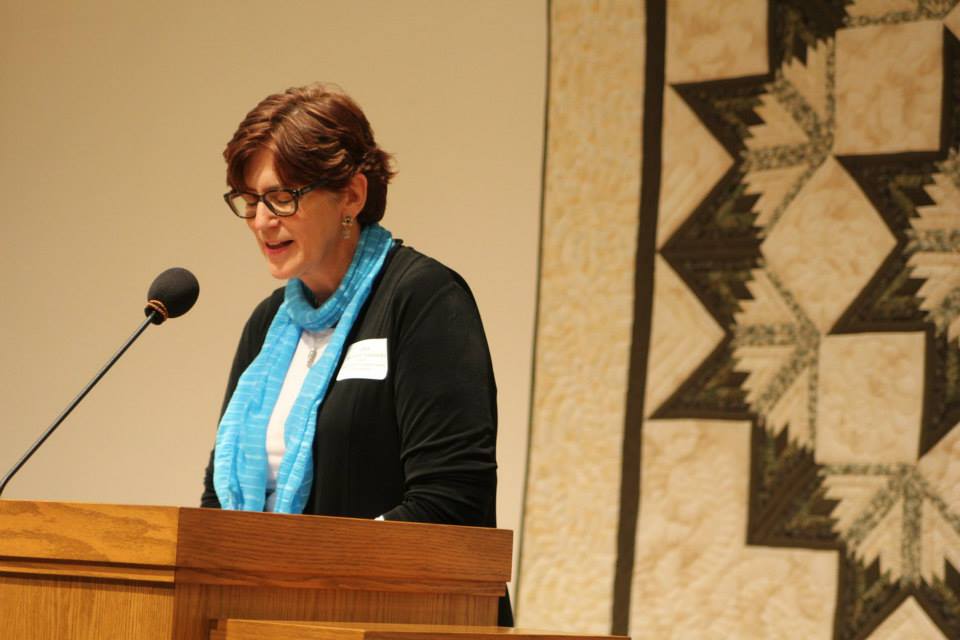 Running toward God (& the joy of finding the right ministry match)
I am scheduled to be ordained into pastoral ministry February 9 at Souderton Mennonite Homes. It's a service that affirms God's call on me to lifelong ministry to the Church, and gives me the credentials and oversight to do so through the Franconia Mennonite Conference….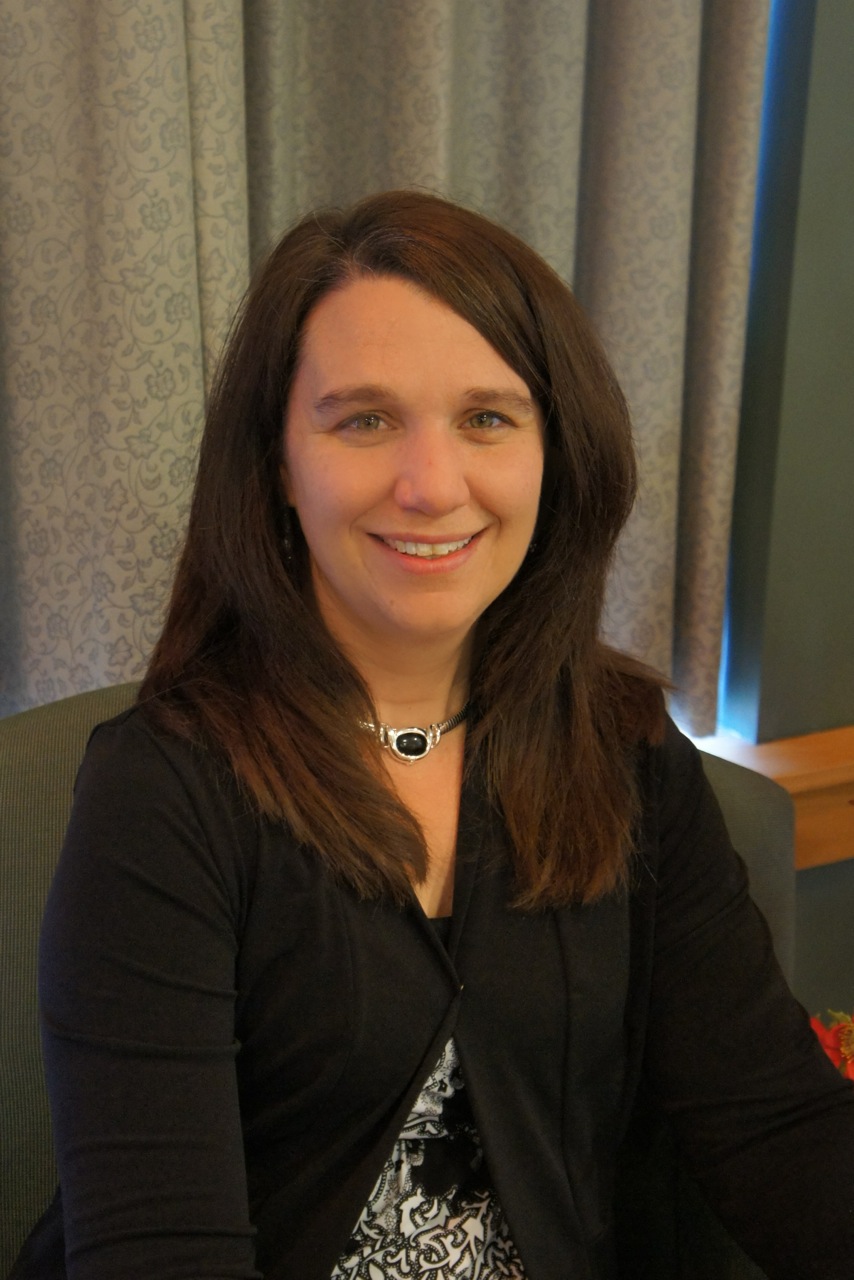 Responding to my call … for my daughter
by Tami Good, Souderton
I have always had a sense of what it means to be called into service. My parents and grandparents modeled for me the importance of living out our faith through seeking God's purpose for our lives. As my grandfather always said, "You don't come to church to warm the benches." Through his example and others I came to understand that walking with Christ is lived out daily as one shares her gifts with those around her. We are all ministers of the gospel as we build relationships and reach out as Christ's hands and feet.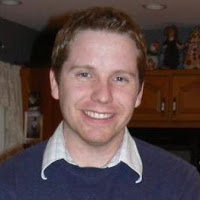 Thank God for curiosity
by Kris Wint, Finland
I had never fasted before. I had heard about it and even read about it, but, truthfully, I rather enjoy eating and so fasting was not a high priority. My curiosity was triggered, however, when I downloaded a new album from Flame and song eleven, appropriately titled "Daniel 10" opened with a pastor talking about the need for men and women to fast. As I listened to the album more and more, my curiosity grew more and more and my desire to fast grew more and more. But I did nothing.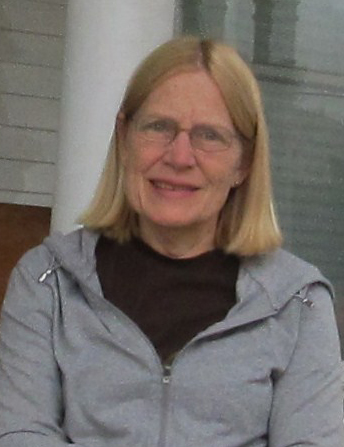 Teaching the whole story
by Joyce Hunsberger, Salford
Some of you older folks may remember the days before cell phones. When I was in college and wanted to talk to my parents, I put my finger in the dial (no buttons to push…) at "O" for operator and actually heard a real live voice ask "May I help you?" I would say "person to person collect call to Geraldine Willcox." My mother had the option of accepting or refusing the call. I am glad to say that she always accepted her daughter's call. Have I answered the right calls throughout my life?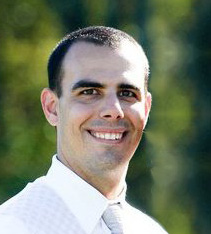 What I spent all my life becoming
by Josh Meyer
Born into a family with a rich spiritual heritage, I quite literally grew up in the Church. I was dedicated as an infant at a Baptist church. A few years later my mom was offered a job as the Director of Christian Education at a Lutheran church in the area. We worshiped and participated fully in the life of that church for most of my adolescent years. As I matured in my faith and grew in my relationship with Jesus, I began exploring other faith communities and ultimately attended a non-denominational and then a Brethren in Christ church during my high school years. While in college I attended a more charismatic Vineyard church, and upon graduation joined the pastoral staff at a United Methodist Church.
I'm grateful for this diverse religious background, particularly because it has taught me one of life and ministry's most important truths: it's about Jesus. Whether it's a Baptist, Lutheran, non-denominational, Vineyard, United Methodist, or Anabaptist church, what ultimately matters is the death and resurrection of Jesus. I've been influenced by a number of different theological traditions, but most importantly, I've been influenced by the person and work of Christ. It's this influence, this relationship, that drives and sustains me, that gives me life and hope and meaning and purpose, and that I'm pursuing with everything I have and all that I am.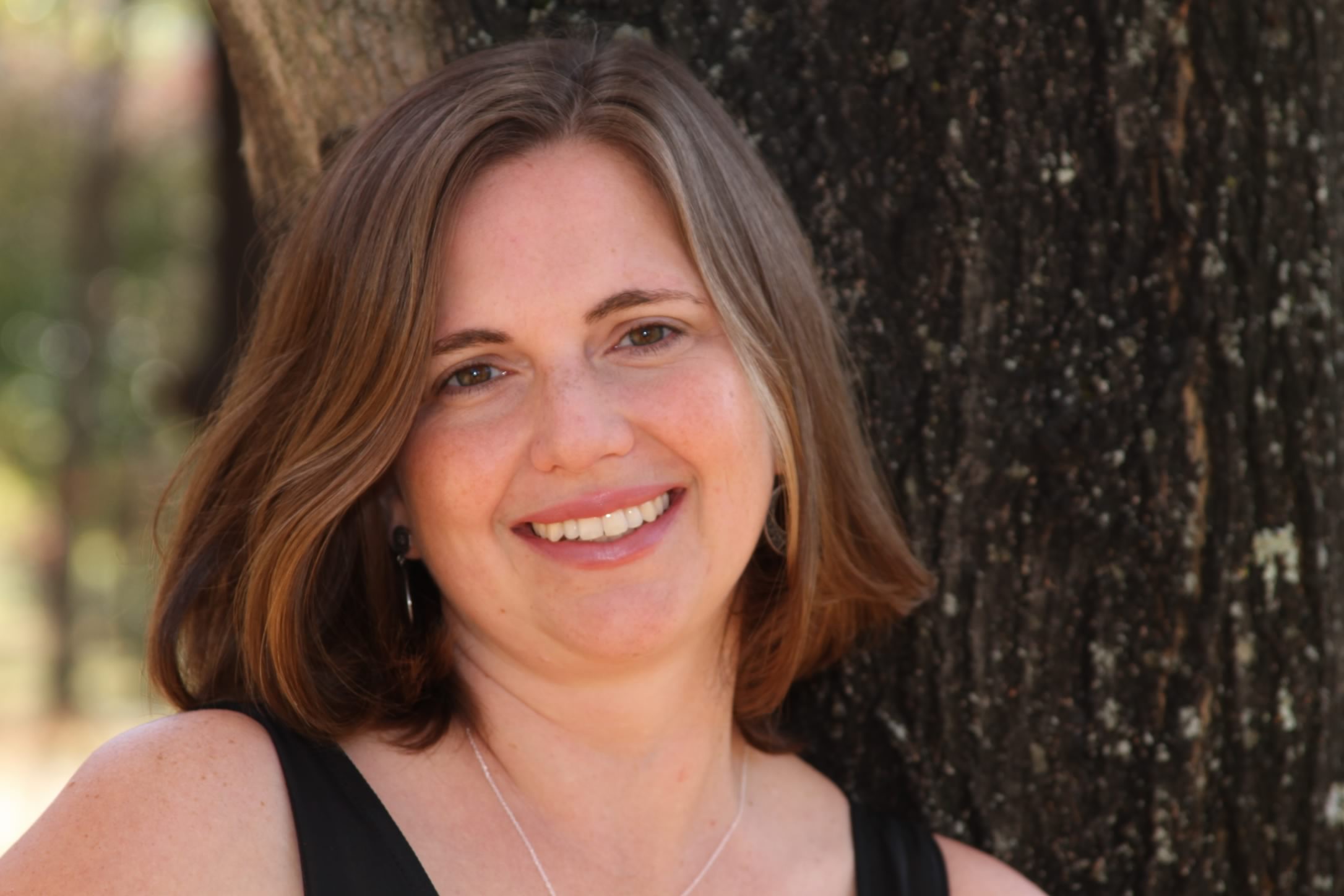 The other side of loss
by KrisAnne Swartley, Doylestown
Pastors' children tend to have two reputations: rebellion or following in the footsteps of their parents (never mind all the kids in between). From the time I was young, I fell into the latter category, strongly drawn to my father's calling and work. My connection to God was real and tangible to me, very much alive in my interior world. I followed that inner leading readily, preaching my first sermon as a teenager and studying ministry in college.
As a fresh college graduate, with all the energy and optimism that implies, I began my first professional ministry position. And I made mistakes. I began to wonder if I had heard God's call correctly. Were my weaknesses too obvious? Was I too passionate? Too opinionated? Too feminine or not feminine enough?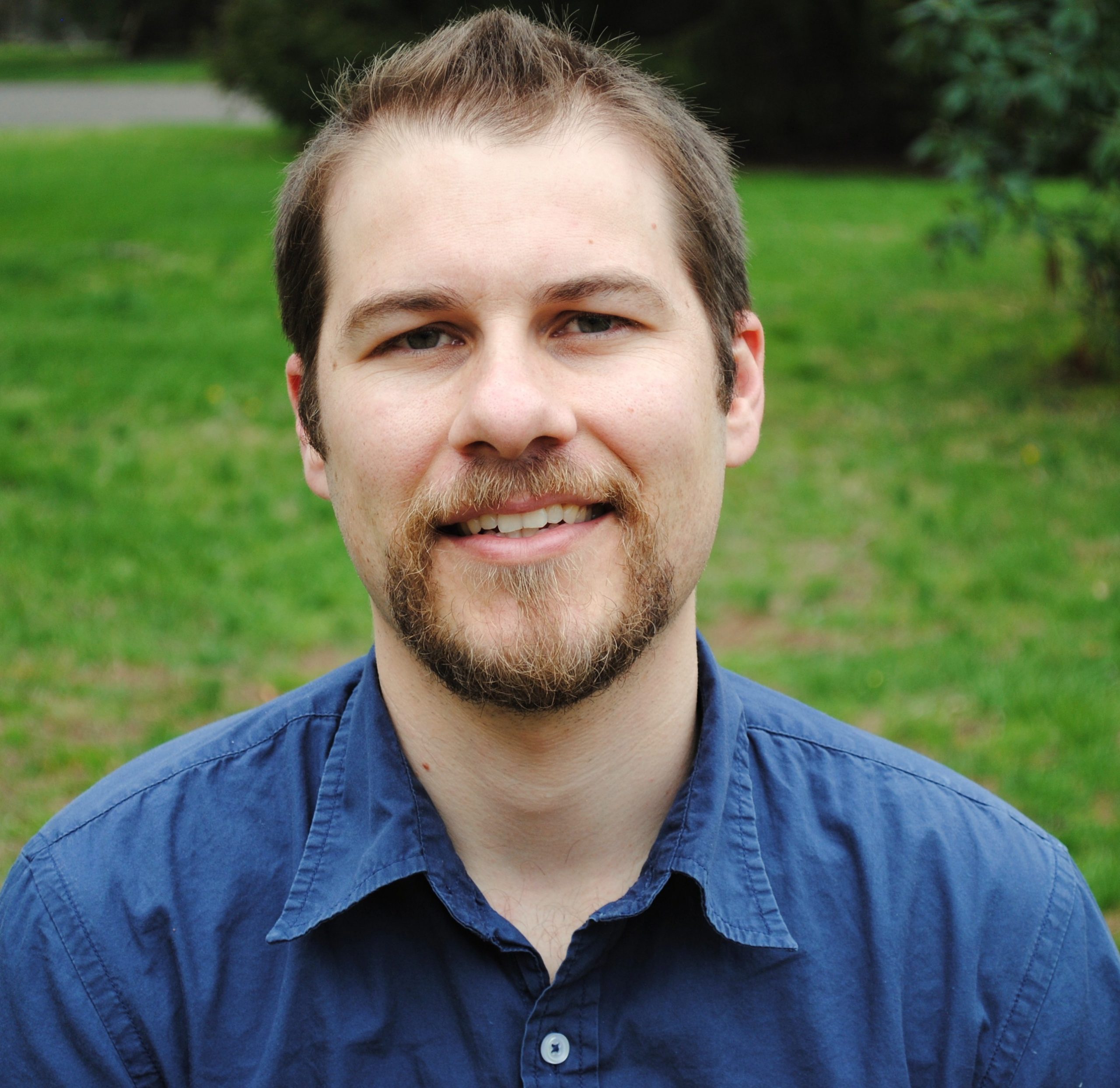 On World Domination and Global Espionage
by Derek Cooper, Deep Run East
Growing up in the piney woods and ranch-covered hills of East Texas, I deliberated between two potential careers: world domination, that is to say, being a politicking lawyer, and global espionage, perhaps serving as a CIA officer who worked covertly in some ivy-covered medieval castle in Ghent or Prague.
Now snugly in my thirties, it turns out that I have yet to find a way to control the world. Nor have I yet traveled to Ghent or Prague. Instead, my days are comprised of changing dirty diapers on the youngest of my three children, who laughs mockingly every time I mention that toilets are all the rage; leading and participating in a continual cycle of meetings; having lunch at very German-sounding restaurants with local pastors; teaching and counseling seminary students; and writing Christian books whenever I can snatch the time. When I get home after a busy day of work, my wife and I talk about our day and then I play dolls with my two girls. Almost every night, instead of chasing down international gun-smugglers in a black-and-white tuxedo, I run after my son until I fall down from premature middle-age or until I trip over a Barbie Doll who is taking a joyride on a miniature camouflaged jeep.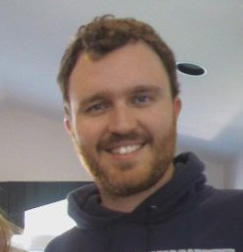 Church as an extension of family
by Ben Wideman, Salford
I am a child of the Mennonite world – my parents met while doing Voluntary Service in Mississippi and were married soon after. Believe it or not, I was even born on the day of our area Mennonite Central Committee relief sale! My parents recognized the value in bringing me up with the church as an extension of my family system.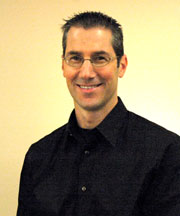 A Combined Call
by Kirby King, Minister of Adult Formation at Souderton Mennonite Church
To speak about call in my life for church work requires that I speak about my call to teach at Christopher Dock Mennonite High School as well as my call to become a licensed leader of Adult formation at Souderton Mennonite Church. Both calls are so inter-twined that I cannot separate them.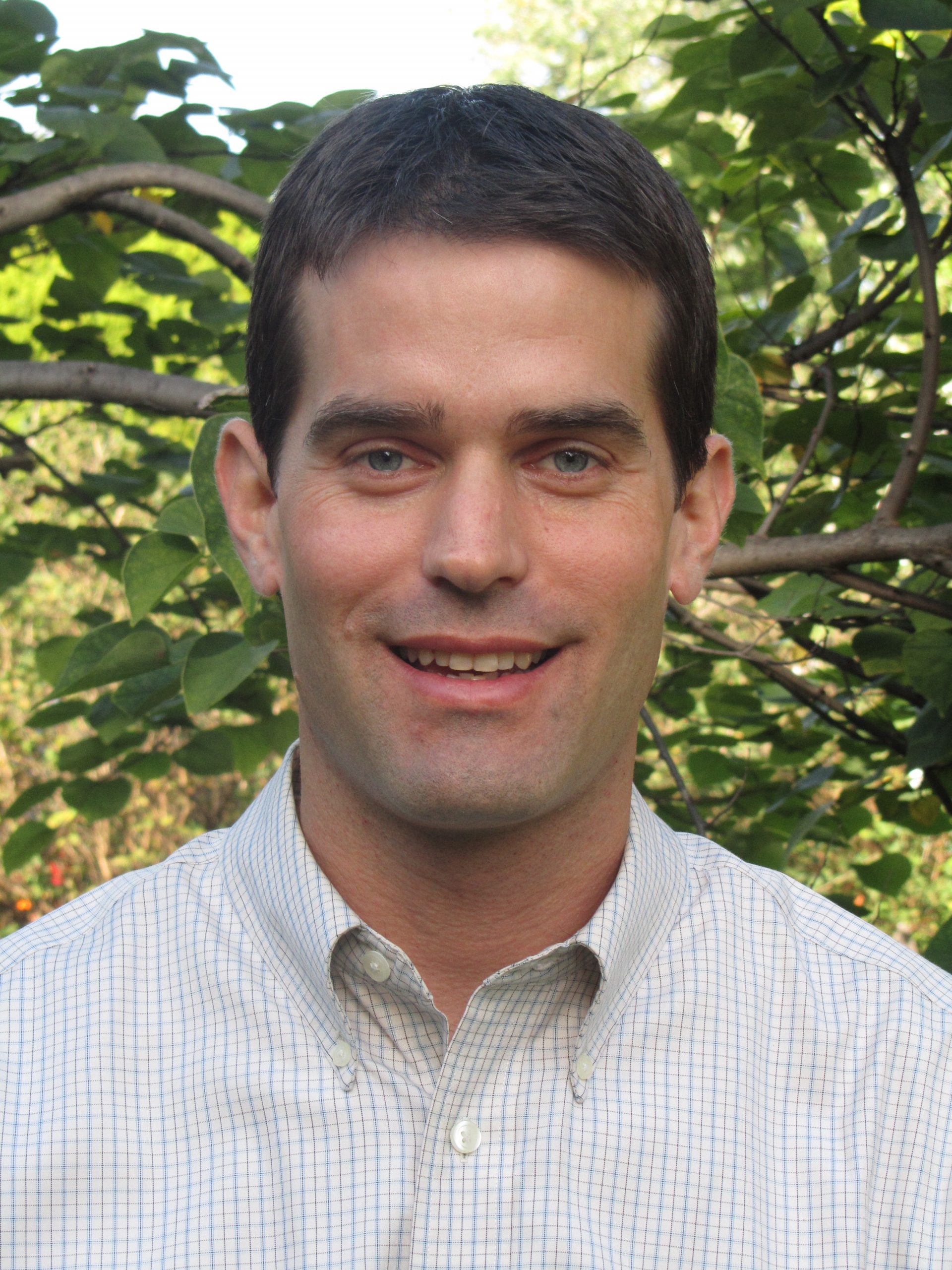 The deep affirmation of God
John Stoltzfus, Campus Youth Minister, Christopher Dock Mennonite High School My call to ministry did not happen in one place or time but pursued me from my childhood in Morgantown […]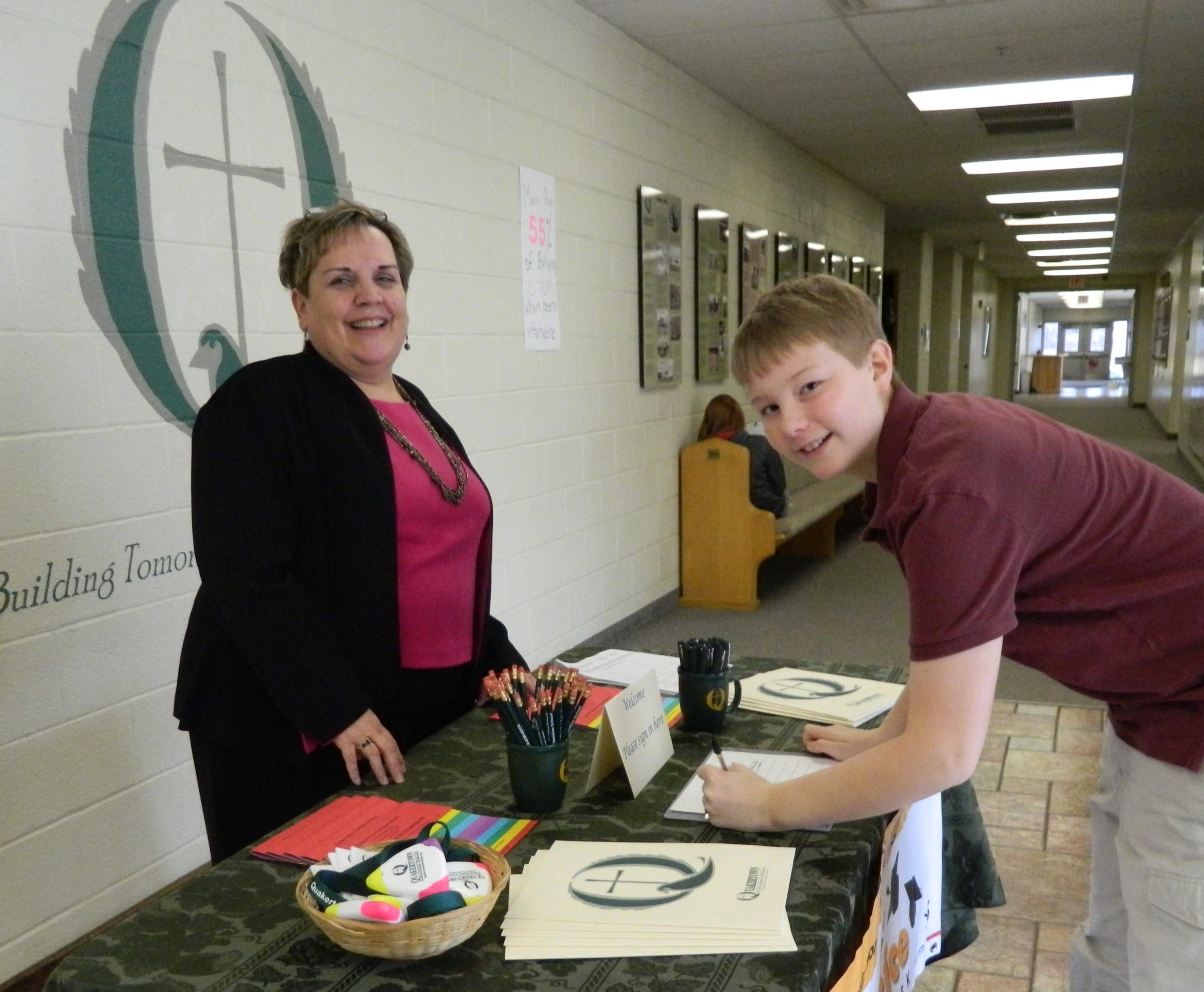 Family, nature, and service
Sheryl (Hurst) Duerksen, Principal, Quakertown Christian School I grew up on my family farm in Bowmansville, Pa. Through my parents and extended family, I learned the language of love. For an […]
God's "acolyte" in youth ministry
by Scott Franciscus, Covenant Community From an early age, church has played an important part in my life. Growing up in the Episcopal Church, which followed a consistent liturgy, and […]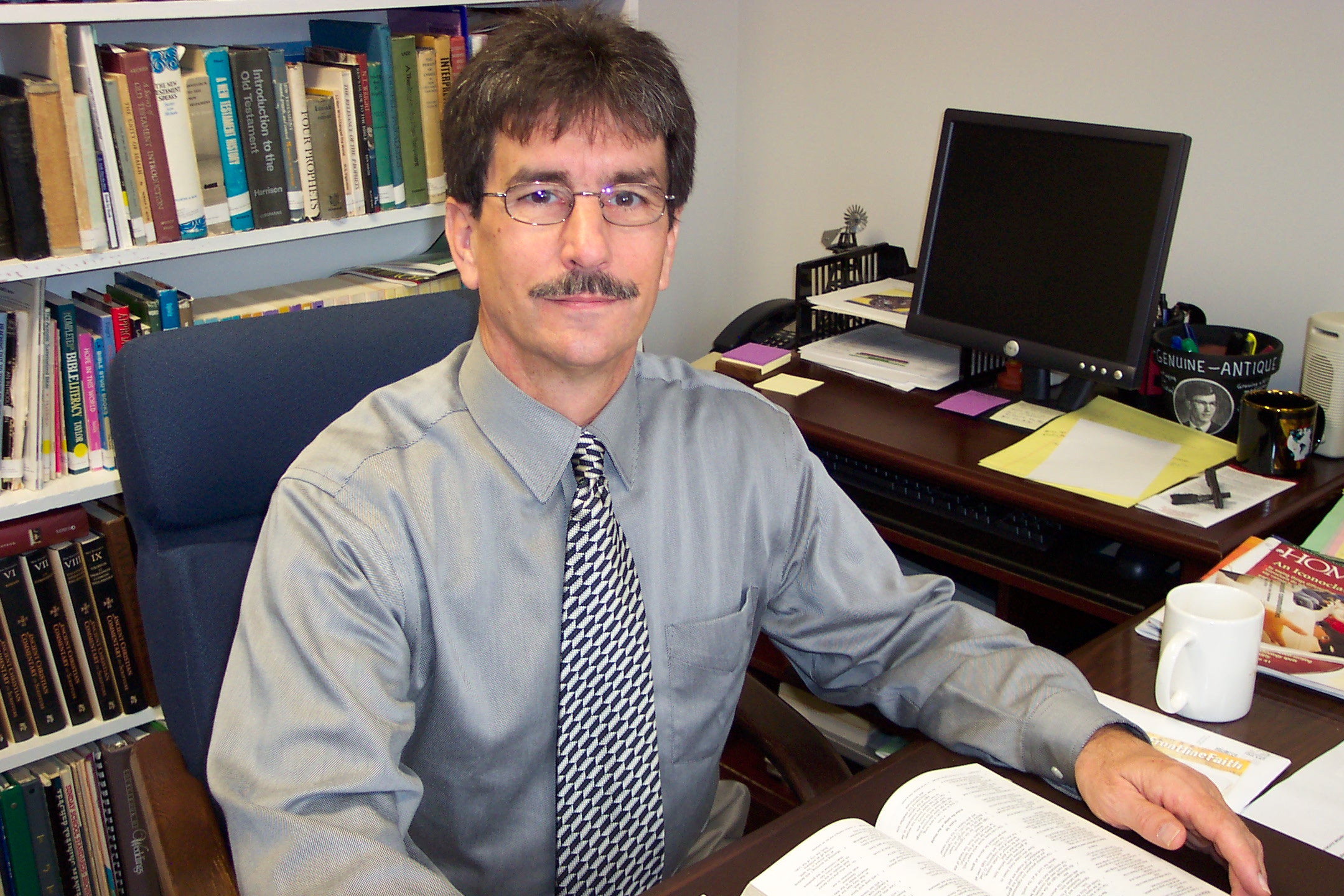 Hound of heaven in hot pursuit
Verle Brubaker, Swamp, pastorverle@justswamp.com I fled Him down the nights and down the days I fled Him down the arches of the years I fled Him down the labyrinthine ways Of […]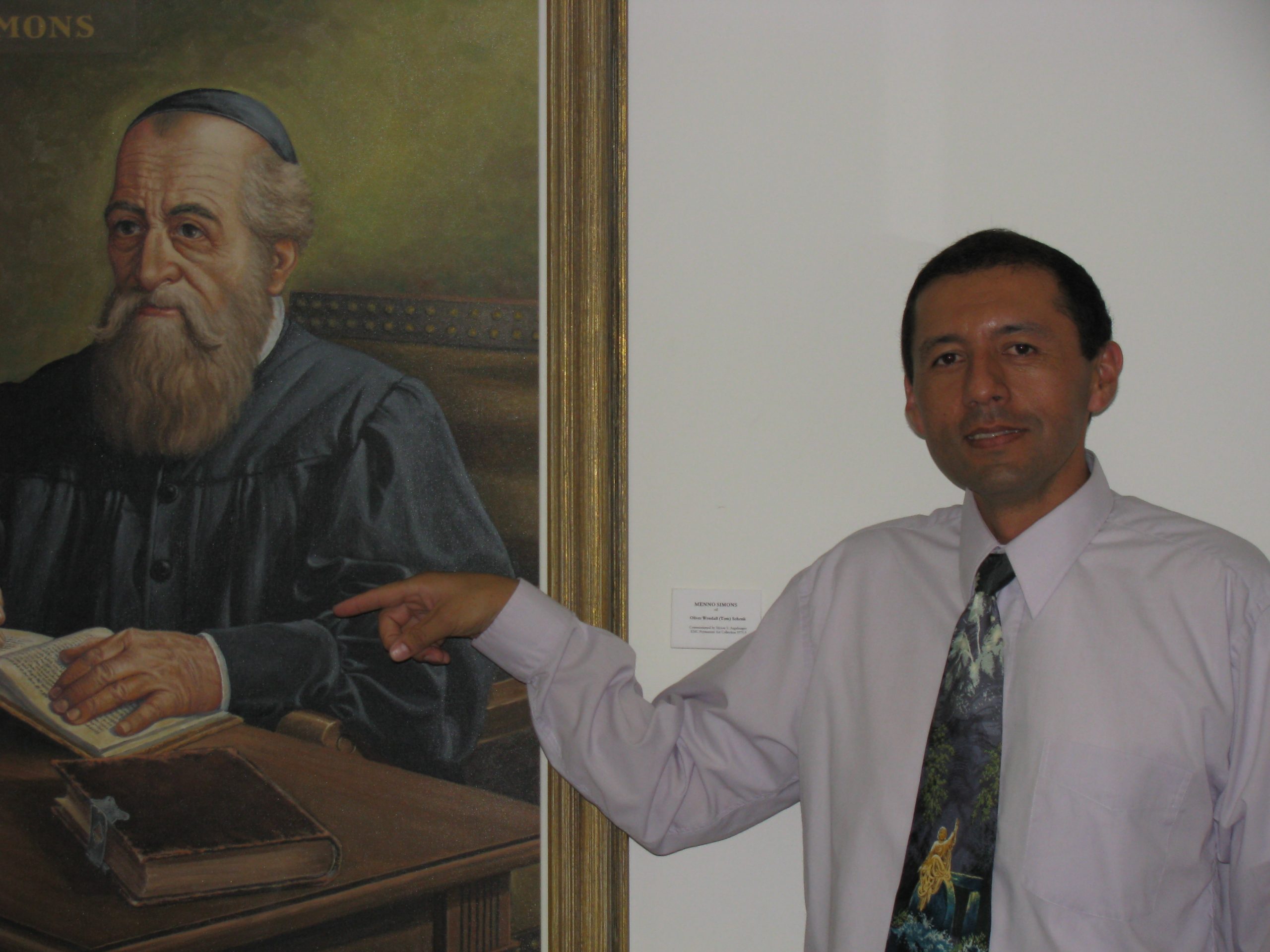 God's call from the Andes Mountains
Ubaldo Rodriguez, New Hope Fellowship Baltimore, ubalrod@hotmail.com I am glad that the Lord called me when I was a teenager. I believe nowadays that listening to God's call is hard because […]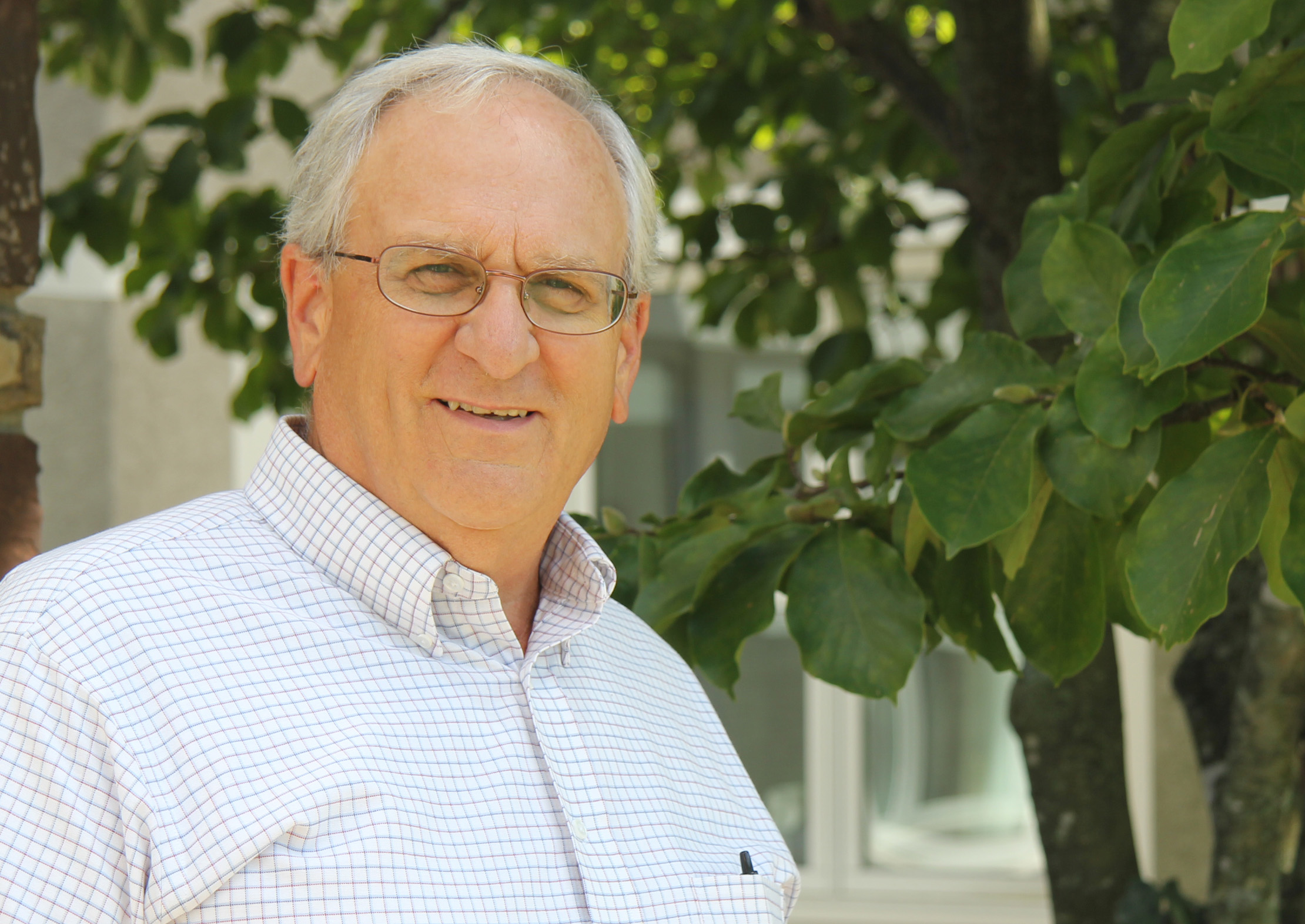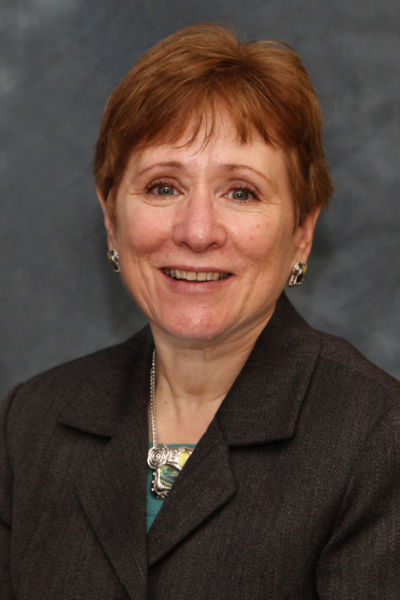 Keeping my heart wide open
Klaudia Smucker, Bally pastorklaudia@ballymc.org "I am not planning on preaching," I told one of my seminary professors. "I'm more interested in pastoral care and counseling." "Ask your minister anyway, and […]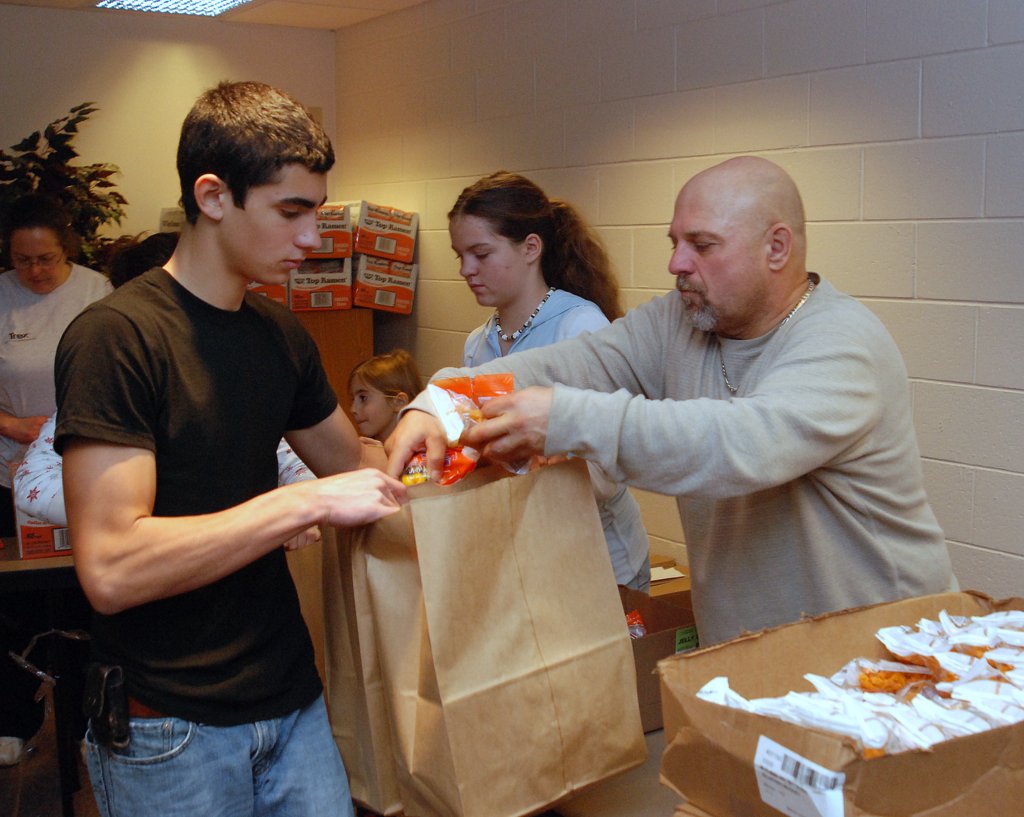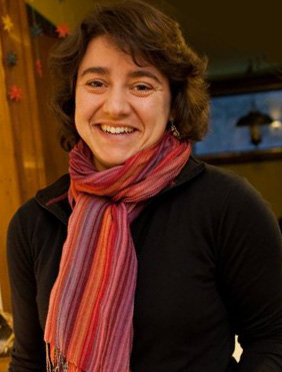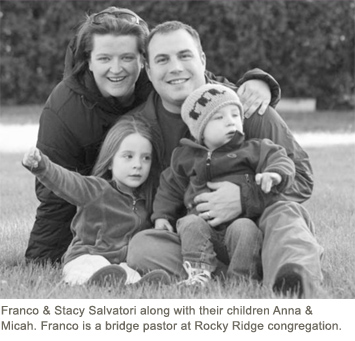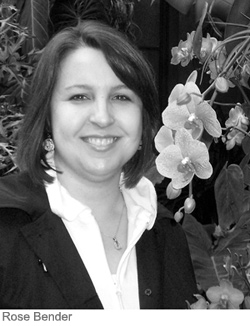 Casting out all fear: In God's hands
Rose Bender, Whitehall rosebender87@gmail.com I was seven and afraid of hell. On the last night of a Billy Graham sponsored revival, in the gym of the public high school, I […]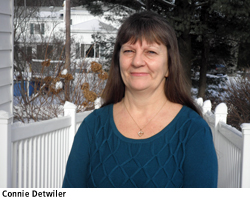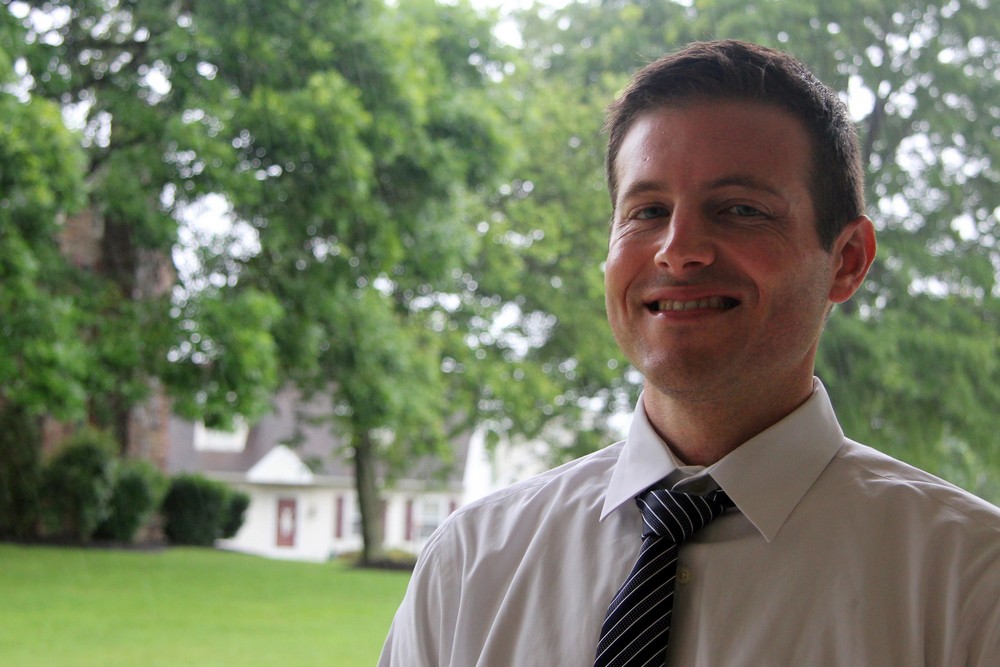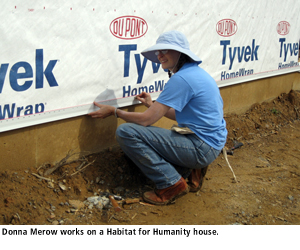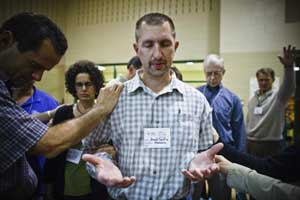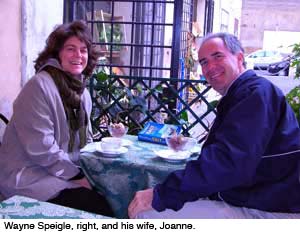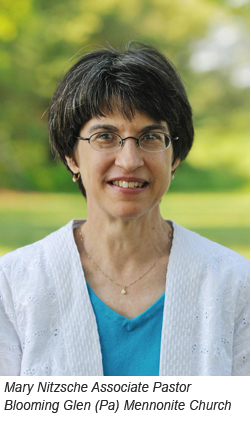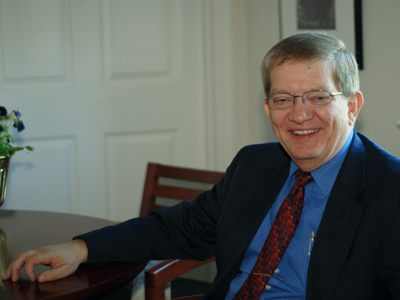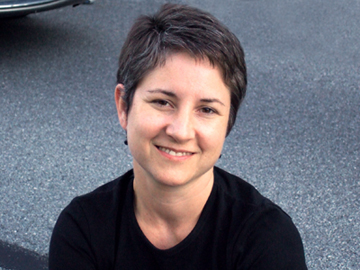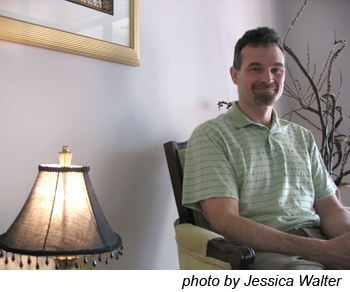 I love learning more every week
Mike Ford mford@franconiamennonite.org My journey to become the Senior High Youth Pastor at Franconia Mennonite Church started with an innocent conversation over a year ago with Marlene Frankenfield, Franconia Conference […]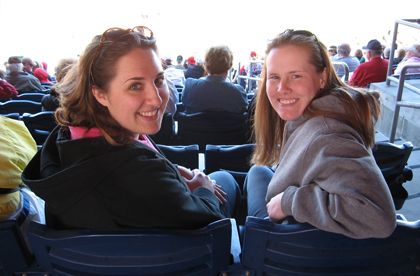 An Intersection with God
Angela Moyer moyer1218@hotmail.com I have described my calling experience or path of intersection with God like a cell phone ring tone. You don't hear it at first, but then it […]