In 2 Chronicles 20, messengers came and told Jehoshaphat (the king), "A vast army from Edom is marching against you from beyond the Dead Sea."  Jehoshaphat was terrified by this news and begged the Lord for guidance. He also ordered everyone in Judah to begin fasting.  So, people from all the towns of Judah came to Jerusalem to seek the Lord's help. Jehoshaphat stood before the community of Judah and Jerusalem in front of the new courtyard at the Temple of the Lord. 
He prayed, "O Lord, God of our ancestors, you alone are the God who is in heaven. You are ruler of all the kingdoms of the earth. You are powerful and mighty; no one can stand against you! O our God, won't you stop them? We are powerless against this mighty army that is about to attack us. We do not know what to do, but we are looking to you for help."
When the people of Judah stood before the Lord, the Spirit of the Lord came upon one of the men standing there.
He said, "Listen, all you people of Judah and Jerusalem! Listen, King Jehoshaphat! This is what the Lord says: Do not be afraid! Don't be discouraged by this mighty army, for the battle is not yours, but God's. Tomorrow, march out against them. But you will not even need to fight. Take your positions; then stand still and watch the Lord's victory. He is with you, O people of Judah and Jerusalem. Do not be afraid or discouraged. Go out against them tomorrow, for the Lord is with you!
Not clearly seeing the pathway ahead, not knowing what to do, where we are going, or what might happen, may not seem like a gift to most leaders. It is frightening, disconcerting, and uncomfortable. It is humbling. Jehoshaphat begs the Lord for guidance, and he orders everyone to begin fasting for God's help. He stands before the community and prays, acknowledging God's rule and power and their powerlessness.
King Jehoshaphat led the people of Judah to seek God's salvation. He did not know how God would act in response to their prayers, but he knew that God was trustworthy and faithful.
The gift of not knowing takes us to the throne of God.  The gift of not knowing takes us to surrender.  The gift of not knowing opens a space for the Holy Spirit to speak into our lives to comfort, counsel, and direct our paths.  May we use this gift of not knowing effectively.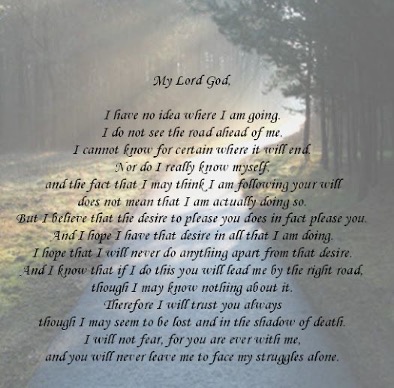 Marta Castillo
Marta Castillo is the Associate Executive Minister for Mosaic Conference. Marta lives in Norristown, PA, with her husband, Julio, and has three sons, Christian, Andres and Daniel and one granddaughter, Isabel.