by Margaret Zook
What does the Lord require of you?
We could use more of Mr. Rogers in this world. "It's not so much what we have in this life that matters," he said. "It's what we do with what we have. The alphabet is fine, but it's what we do with it that matters more. Making words like friend and love. That's what really matters."
Here is an example from a story that may be familiar to us. One evening, a boy on a beach was picking up starfish and flinging them into the sea. A passerby asked, "Why do you do this?"
"The starfish would die if left until the morning sun," the boy said.
"But the beach is miles long, and there are millions of starfish. How can your efforts make any difference?"
"It makes a difference to this one." And the boy threw the next starfish into the sea—far beyond the breaking point of the waves.
In Micah 6:8, we learn what God requires of us: He has told you, human one, what is good and what the Lord requires from you: to do justice, embrace faithful love, and walk humbly with your God. 
Walking humbly with God is knowing that we may not have very much. Embracing faithful love is doing our best with what we have, even if it is only one starfish at a time.
Find the courage to choose what really matters. The Love of God transcends and transforms what the world imposes.
Let's imagine at the same beach, a group was throwing starfish back into the sea. "Why do you do this?" asked a puzzled beach walker.
"Because we're a faith-based, not-for-profit organization. Our mission is to do as Jesus did," the group said.
"But surely you have some requirements of these starfish. Maybe they need to believe the same as you. Do they need to pay you? Must they go to your church?"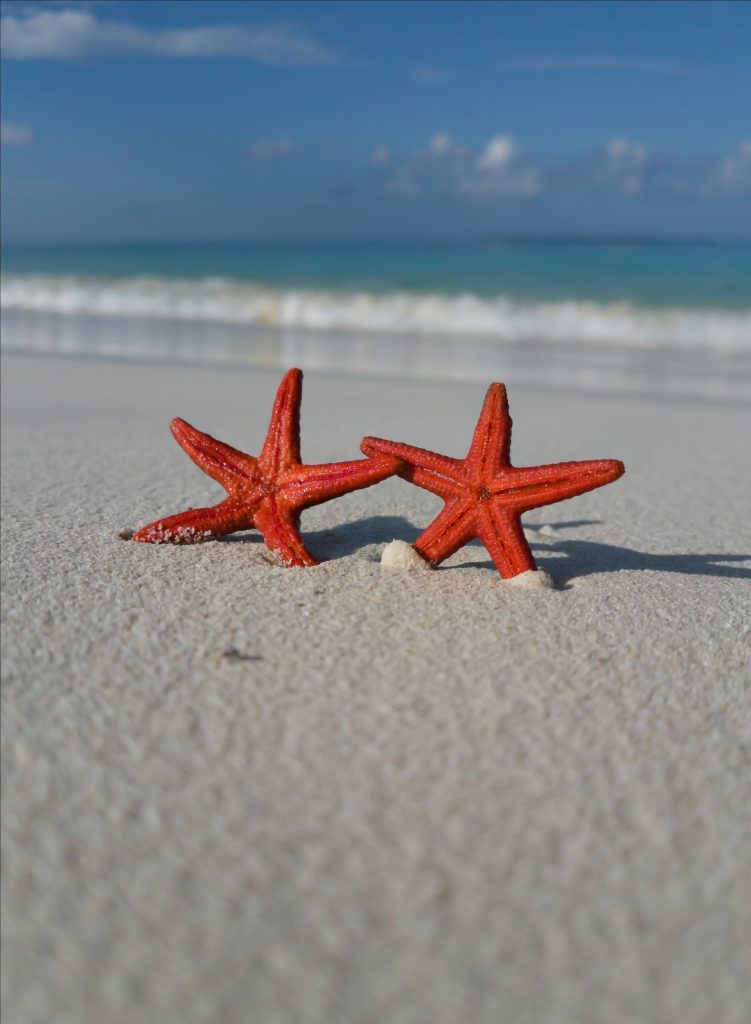 "If you are a starfish on this beach, the only question we ask is, can we help you?" And the group threw the next starfish carefully back into the sea.
Find the courage to love and do as Jesus did.
This is the story of Mosaic Conference Related Ministries. It is a story of groups who looked around them, saw a need, and transformed their communities with hope, health, healing, education, and places of safety. Praise be to the Lord. A complete list of Conference Related Ministries and their stories can be found here.
The love of God transcends and transforms, and transformed people transform the world. 
Margaret Zook
Margaret Zook is the Director of Collaborative Ministries for Mosaic Conference. She and husband, Wib, are members of Salford Mennonite Church and live in Harleysville, PA.