by Lucy Brubaker
BOOK REVIEW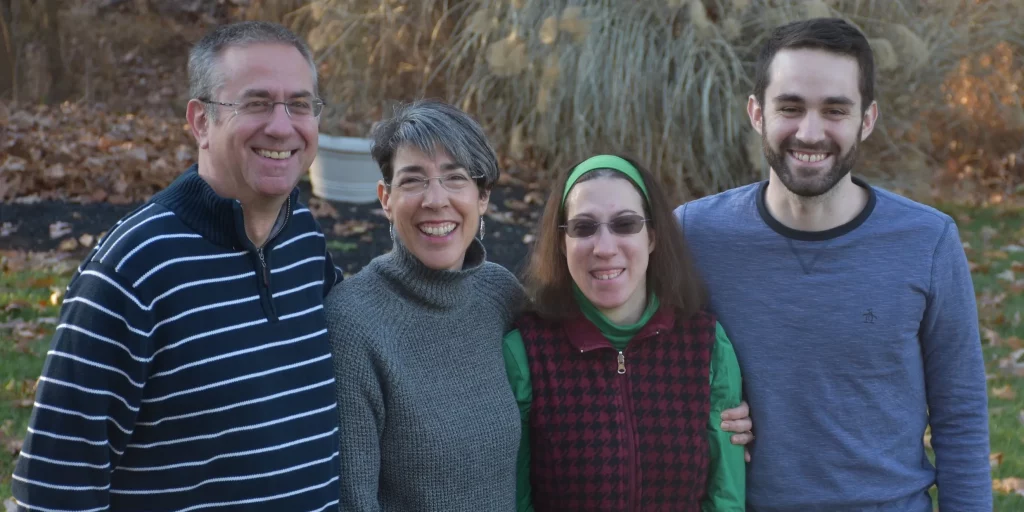 Maria T. Abissi began writing stories when her children were born and is now the author of over twenty books for children ages 8-12. Her characters, settings, and themes come from her family, friends, and real-life experiences. A unique aspect of many of her books is telling the story through the lens of a person with a disability. This creates understanding and empathy for her characters.
Abissi, an active member of Souderton (PA) Mennonite Church, has a heart for sharing God's love with young people. By weaving together stories of children with disabilities with an understanding of who God is, her writings demonstrate how God cares for all of us. Characters' attitudes change when they learn to know someone else's story. The stories teach us to have empathy for others.
The Cousins series is a set of five books about interactions between cousins who solve problems together and learn to care for each other. Gabriella is one of the characters. She has a genetic condition called 22q deletion syndrome. (Abissi's daughter, Gia, also has 22q.) The reader experiences the struggle, chaos, and cousin drama from Gabriella's perspective. Through it all, Gabriella learns that God is with her through difficult times.
Samson, a Cavalier King Charles spaniel, is the main character in the four-book series, Seasons with Samson. Samson's adventures in each book take him through beautiful seasonal landscapes. Abissi creatively weaves text and photos collected from her friends and family into a story told from Samson's point of view. Each book concludes with an inspiring verse.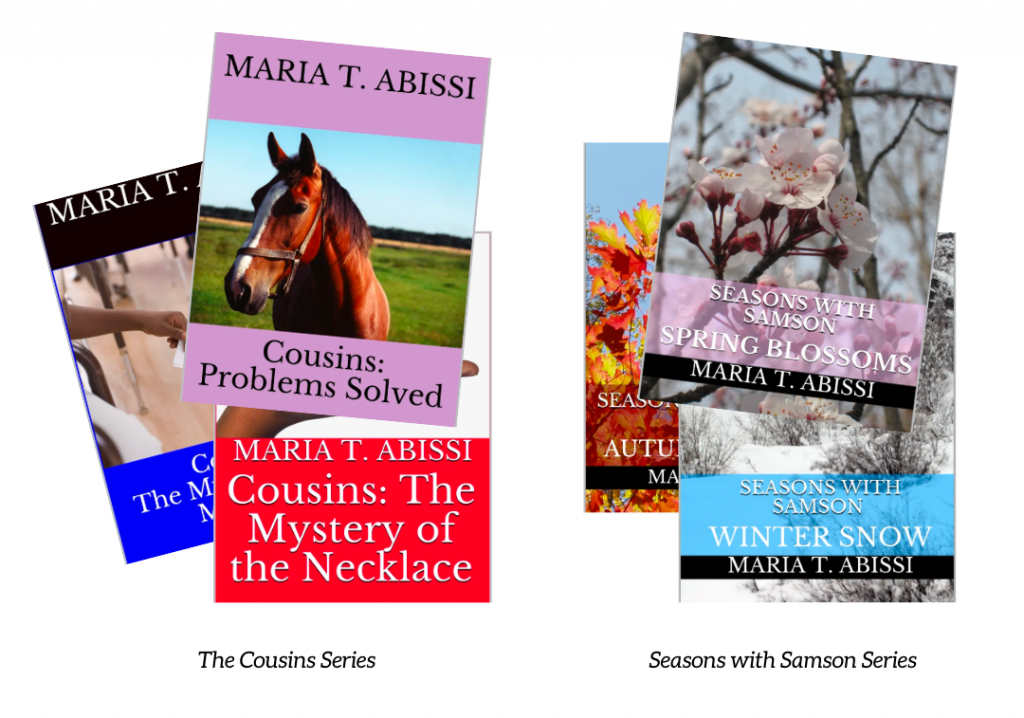 Abissi's years as a teacher come through in Are You Afraid of Thunder? She starts with the misunderstandings about what causes thunder and then gives the scientific explanation along with helpful illustrations. Her encouragement to the reader is to be curious, listen, and observe.
In the two-book series Cosmo's Moon, Abissi incorporates information about the night sky into the story of Cosmo, a middle school student who loves studying the moon, but is challenged by a class bully.
Abissi's classroom experience is also evident in the book Going for Green. Mrs. O'Teri helps her students change from avoiding their classmate with a disability to understanding why he interrupts and doesn't follow the class rules. She explains that not all disabilities are visible. She encourages them to find Michael doing something right and provides a list of "tricks" to help them all be ready to learn.
During the pandemic, Abissi wrote a daily devotional called Who is God? It gave comfort to her daughter at a time when she and many others were feeling anxious and overwhelmed. This 31-day collection of scripture, photos, thoughts, and prayers reminds us of God's loving presence and sweet comfort.
We all know that life can be complicated, and in Abissi's book, Not Just a Vase, we are reminded that many layers and details of a story are often hidden from view. In a time when we are very quick to make judgments, this story is a good reminder to all of us to be still, to listen, and to love others.
Abissi's books are easy reads for preteens. They can also be read aloud to younger children, and they provide opportunities for real life discussions. The books make an excellent addition to church libraries. Abissi's books are available at her shop on Amazon.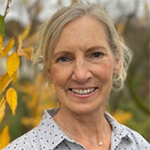 Lucy Brubaker
Lucy Brubaker lives in Telford, PA, with her husband Ed and attends Souderton (PA) Mennonite Church. They have a daughter and son-in-law in Portland, OR. She enjoys gardening, biking, traveling, and writing.