by Jeff Wright
Annual conference assemblies are not often considered to be transformational events. For Mosaic Conference, annual Assemblies have been nothing but transformational.
In 2022, Mosaic Conference Assembly met together in person for the first time. Following the reconciliation of Eastern District Conference and Franconia Mennonite Conference in 2019 and two years of COVID-driven virtual meetings, the delegates met on November 5, 2022 at Souderton (PA) Mennonite Church for a day of discernment and decision-making. Delegates and friends gathered to seek the Spirit and explore the Assembly theme of Chesed—God's constant, steadfast, and faithful love—from Psalm 116 and 117.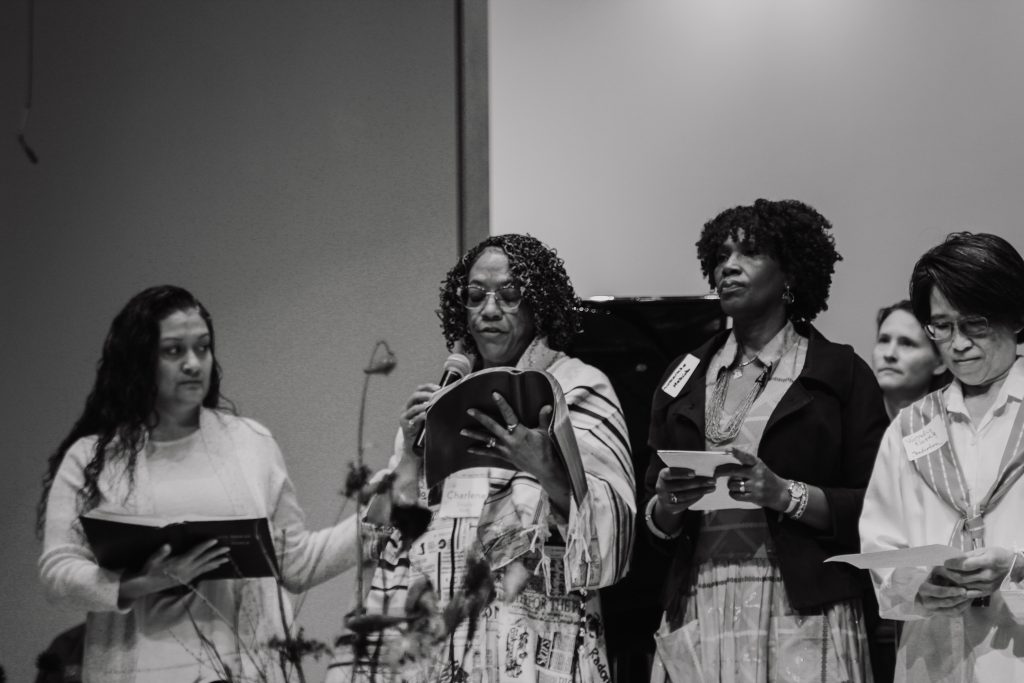 During three worship times, multiple delicious snacks, three business sessions, and one pleasant luncheon, Mosaic Conference worked hard at the continuing task of transformation from a system concerned mostly with organizational detail into a formational, missional, and intercultural community. The gathering was animated by life together in the Holy Spirit and fed through the encouragement of the scriptures, acts of praise and worship, and remembering Jesus in the celebration of Communion. Although there was contentiousness related to the denominational decision-making process and outcome from the Mennonite Church USA Special Delegate Assembly in Kansas City in May 2022, by the end of the day, for many, the uncertainty had given way to a cautious, even hopeful, optimism.
During the morning delegate session, Angela Moyer Walter, one of the pastors of Ripple congregation in Allentown, PA and Roy Williams, pastor of College Hill congregation in Tampa, FL, were affirmed as Mosaic's next Moderator and Assistant Moderator, respectively, effective January 1, 2023.
The delegates also heard from and affirmed a new congregation, Iglesia Evangélica Menonita de Oración y Adoración, located in Philadelphia and a new Conference Related Ministry (CRM), Amahoro International, based in Los Angeles.
The major building block for this delegate Assembly was a listening process initiated by the Mosaic Board. During the month of September, approximately 80% of the Conference's communities and ministries had opportunity to dialogue with one of a ten-person Listening Task Force. This Task Force collated and discussed the data and submitted nine findings to the Board for their further consideration.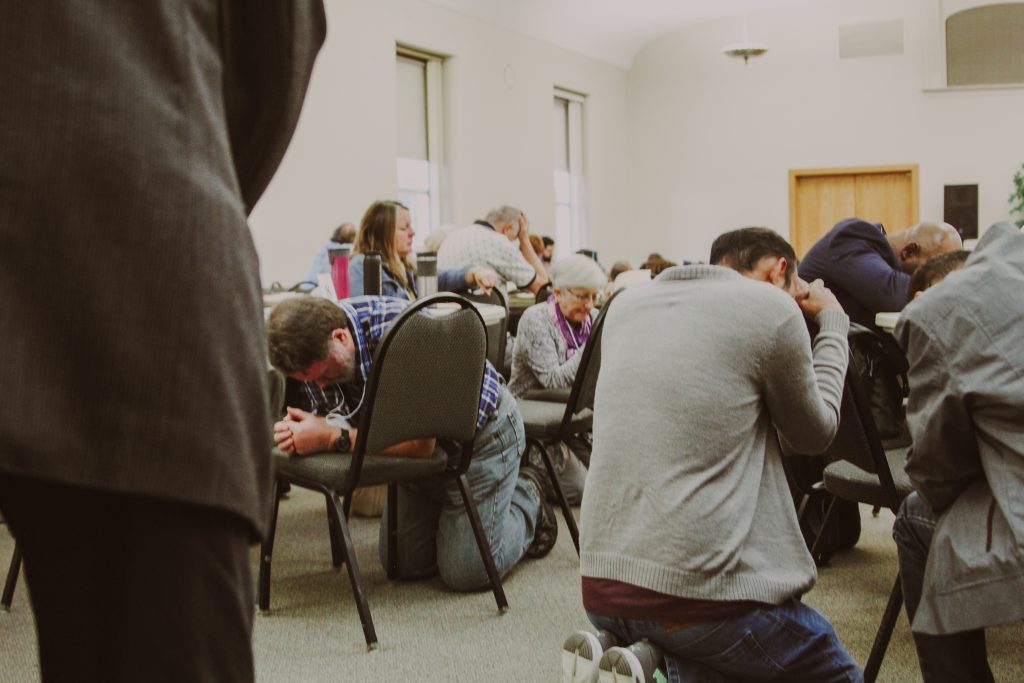 The Board distilled those findings into a single, four-point "Pathway" document, presented to the delegates. The Pathway document called for an increase in prayer and fasting, along with a call to walk together and begin a two-year strategic planning process, allowing for clarifying priorities and relationships. The document also offered congregations the opportunity to suspend membership in Mennonite Church USA while remaining within Mosaic Conference. This last point would result in a change of the current Mosaic bylaws, if affirmed.
Vigorous conversation in table groups and reporting to the wider delegate body permeated the afternoon sessions. At the end, delegates had to offer one of three possible choices to move forward: affirm the Pathway document, affirm the Pathway document with reservations, or withhold affirmation of the Pathway document. Of the delegates who voted, 81.5% expressed a preference with or without reservations for the Pathway document.
No one is claiming the process that was followed, nor the Pathway document itself, proposed a perfect solution to the challenges of a community amid theological dissent and social change. But a pathway is necessary. It is the next effort to maintain and grow a strong Mosaic identity. We gathered yearning for consensus; we finished the day with a pathway forward.
Jeff Wright
Jeff Wright lives in Riverside, CA and Souderton, PA, and serves as Mosaic Leadership Minister for California and intentional Interim Lead Pastor at Blooming Glen (PA) Mennonite Church. After his treasured Los Angeles Dodgers were eliminated from the Major League Baseball Playoffs, he conceded that it would be OK if the Philadelphia Phillies went to the World Series.
The opinions expressed in articles posted on Mosaic's website are those of the author and may not reflect the official policy of Mosaic Conference. Mosaic is a large conference, crossing ethnicities, geographies, generations, theologies, and politics. Each person can only speak for themselves; no one can represent "the conference." May God give us the grace to hear what the Spirit is speaking to us through people with whom we disagree and the humility and courage to love one another even when those disagreements can't be bridged.