By Danilo Sanchez
From July 15 to 23, a group of 11 adults traveled to Tucson, AZ to learn about immigration justice. The group included four Mosaic young adults, two from Whitehall (PA) Mennonite Church and two from Midian Leadership Project (a CRM in Charleston, WV). The trip was organized by Mennonite Mission Network and West Coast Mennonite Central Committee (MCC). The group bonded by sharing family migration stories. Over half of our group had recent experiences of migration. 
We began our experience by learning about past and current US immigration policies and advocacy groups that work with refugees and asylum seekers. An interactive game put us in the life of a migrant. It highlighted the journey and difficult process that many people endure in order to come to the US. People encounter violence, family separation, kidnapping, death, and difficult choices that create lifelong trauma. We learned that even if individuals seek asylum or other forms of legal migration, the process is so long and complicated that many are not able to complete it due to lack of finances, transportation, and/or a language barrier. For those with recent migration stories, the game was all too real. 
After the first few days in Tucson, we went to Douglas, AZ, a community along the US-Mexico border. I had previously visited the wall in 2015 with a group from MCC. What was most impactful to me was how much the wall had changed.  Where there was once just a barricade fence, there was now a 30-foot wall. The wall had become more enforced and now had concertina wire, which has little razor blades that rip through flesh. We learned from local partners that the number of injuries and deaths of migrants has increased greatly because of it.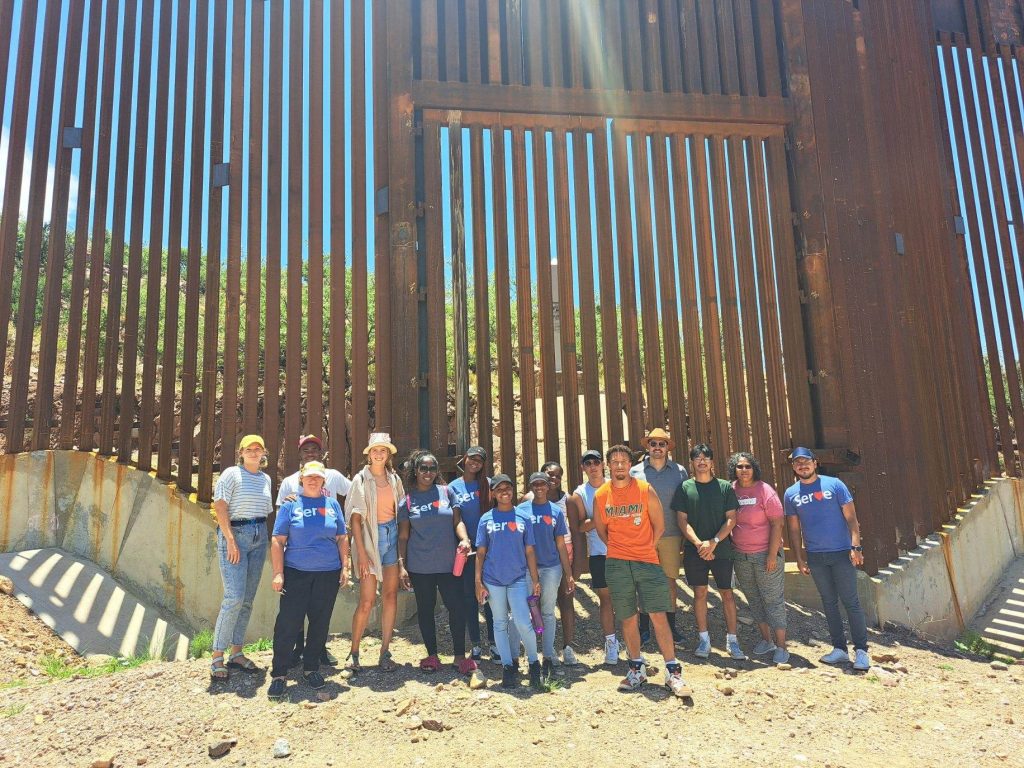 On our second day in Douglas, we participated in a cross-planting and prayer vigil for migrants who died trying to cross the border in order to find a better life for themselves and their families. With loud voices, we called out their names to honor their lives, realizing that even though we did not know the persons, their lives were known to God. The most painful ones to call out were "no identificado/a," migrants who were unable to be identified. But again, we know that nothing is lost or unknown to God.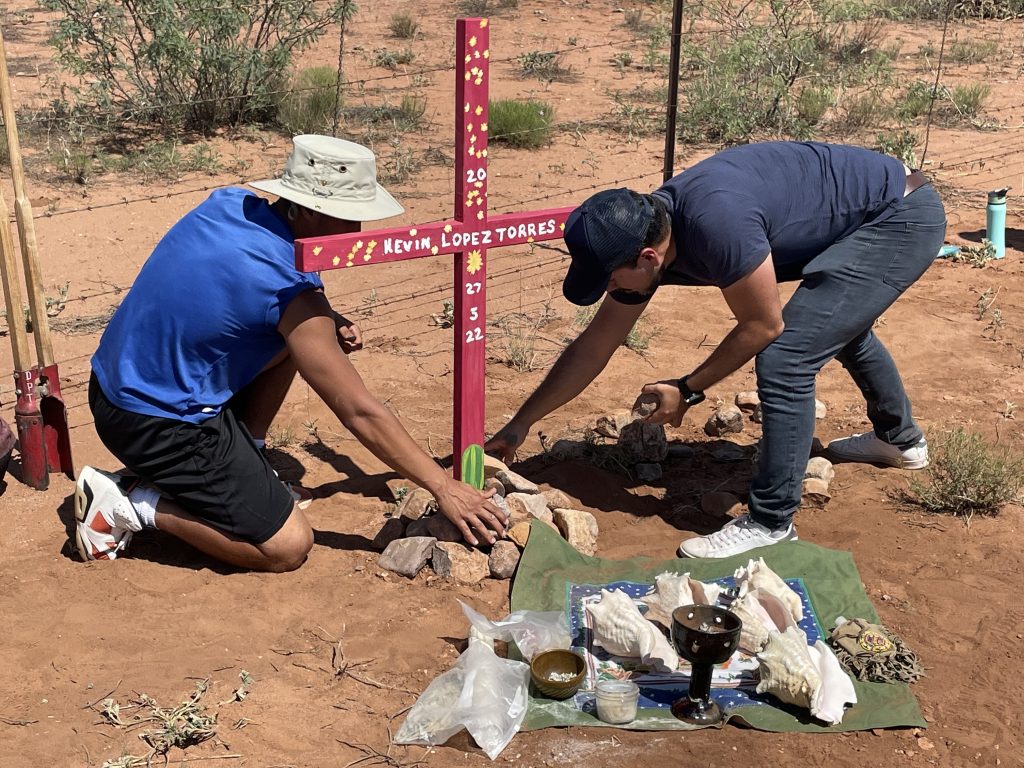 We returned to Tucson to serve at a migrant center, Casa Alitas. For many migrants, Casa Alitas is the first place with friendly faces they encounter while trying to seek asylum. We interacted with people whose lives were in turmoil and were trying to make the best of it.  We played with kids, made art with the adults, and shared stories. It felt good to share God's love and make sure people had clothing and a proper meal.  
I came away from the trip knowing that the border is filled both with great pain and with great beauty and hope. I also saw how much the group grew in love and knowledge, wanting their faith in Jesus to be expressed to the vulnerable. Our lives were changed by the opportunity to see and learn along the border. I would encourage anyone who is interested in immigration justice to take a trip to the border and experience it for yourself. May you encounter the face of God there and be forever changed.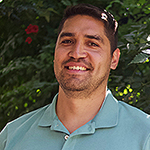 Danilo Sanchez
Danilo Sanchez is the Leadership Minister for Intercultural Transformation for Mosaic Conference. Danilo Sanchez lives in Allentown with his wife Mary and two daughters. He is a pastor at Ripple and leads in the areas of leadership development, discipleship, and teaching. Danilo also works part-time with the housing program of Ripple Community Inc as the Community Life Director.