By Mary Nitzsche
In the past few years, I have heard a lot of demand for personal freedom and the right to make choices based upon these freedoms—right to possess and carry arms, right to make decisions about COVID guidelines or mandates, right to make decisions about my body, the right to believe and worship without fear. According to our Declaration of Independence, "No one is born with a natural right to rule over others without their consent, and that governments are obligated to apply the law equally to everyone." Our national anthem states we live in "the land of the free." I hope when we read the rights of living in the "land of the free," we are mindful and acknowledge that all people do not experience these freedoms equally.
Our Declaration of Independence and national anthem stress the importance and value of personal freedom. But as followers of Jesus, what does it mean to live in freedom? Is our understanding of freedom different or does it mirror what is believed, spoken, or enacted in our country?  
The Apostle Paul taught that love of self and neighbor would guide behaviors and actions, not the ethic of personal freedom. "For you were called to freedom, brothers and sisters; only do not use your freedom an opportunity for self-indulgence, but through love become slaves to one another. For the whole law is summed up in a single commandment, "You shall love your neighbor as yourself." Galatians 5:13-14 (NRSV) 
As followers of Jesus, we are called to freedom. How does the ethic of love make a difference in the choices we make? 
We respect the needs and desires of others as we respect our needs and desires. During this time of COVID, we may choose to wear a mask in the presence of a person who is immune compromised.  
We speak and live what we value and believe. We may also choose to respect those whose values, beliefs, lifestyle, and actions differ from ours rather than judge, condemn, or expect them to change and become like us. 
We accept others for who they are, not who we would like them to be. We may choose to stay connected rather than disconnect even when it is a struggle. 
We choose practices that respect and honor all of creation rather than practices that endanger, harm or exploit. We may choose to ride a bike rather than own a car, recycle, compost garbage, or take our own bags to the store. 

Some of the ways I choose to live in freedom with love as my guiding principle include: 
Letting go of a need to control while also paying attention to my needs and priorities.
Holding expectations or plans lightly, aware that expectations and plans may need to be adjusted.
Releasing resentment rather than holding a grudge or letting resentment turn to bitterness.
Letting go of my need to be right, recognizing others have perspectives I need to hear.
Living with doubt or uncertainty even if it appears to be wishy washy or ambiguous.
Accepting the limits of an aging body like forgetfulness, muscle weakness, stiffness, and achy joints.
My prayer is that I use my personal freedom to speak and act according to the values Jesus taught and lived rather than using my personal freedom to speak and act in ways that elevate my rights, beliefs, and practices above what is important to others.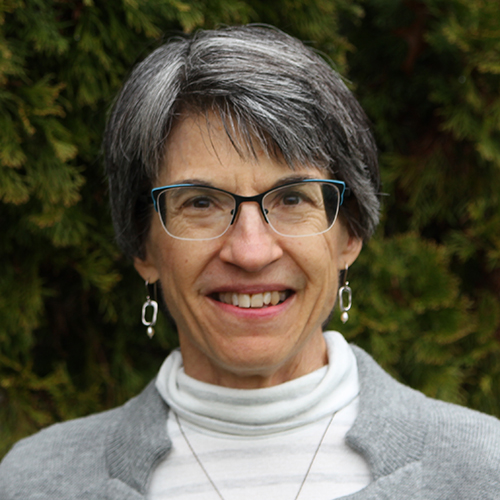 Mary Nitzsche
Mary Nitzsche is a Leadership Minister for Mosaic Conference. She and her husband, Wayne, are Midwest natives. They have two adult daughters, Alison and Megan, son-in-laws, Michael and David, and one delightful grandson, William.