By Jennifer Svetlik, Salford Mennonite Church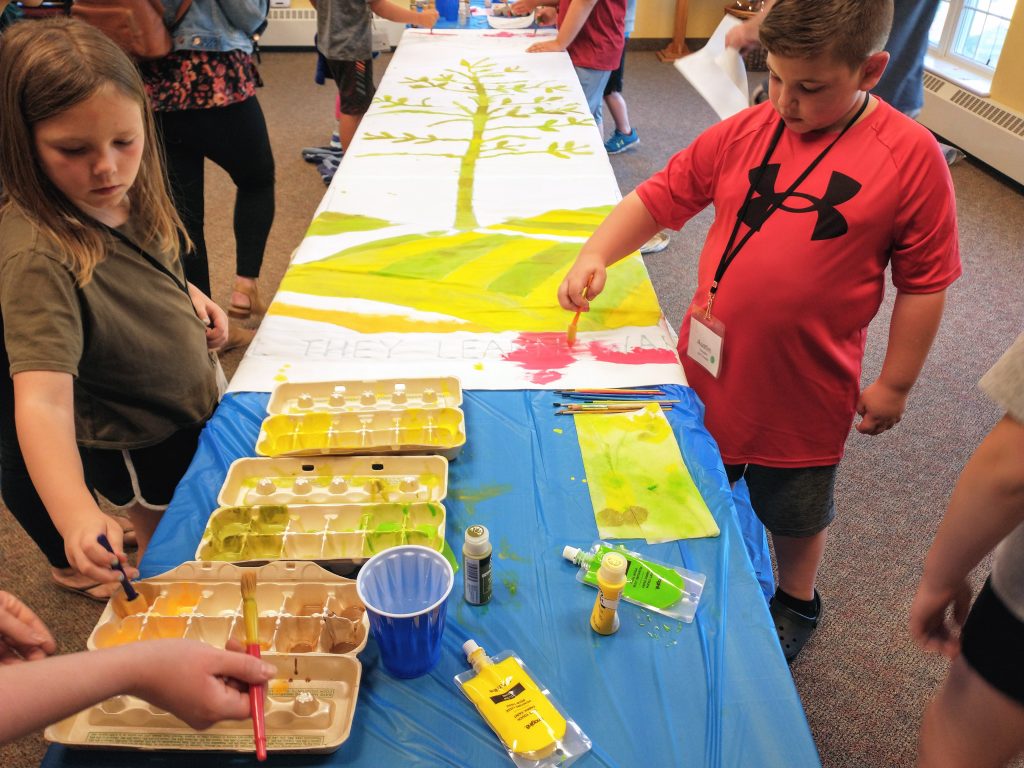 The year 2022 marks the 17th year of Salford Mennonite's (Harleysville, PA) summer Peace Camp. Peace Camp grows out of Salford's desire to include children in God's mission of reconciliation all around us and in us. This past June nearly 60 campers from within and beyond the congregation joined for a week of practicing the peaceable way of Jesus while playing and working together. Salford's Peace Camp is a free offering for the community for elementary-aged children, with youth engaged as junior counselors.
Led by Romans 12:9-13 for the week, campers engaged in meaningful activities to foster awareness of self and others as beloved children of God, practice conflict resolution skills, learn about injustices, care for God's creation, and cultivate confidence to work for peace through community-building, games, lessons, and art.
Campers planted flowers on the grounds of the meetinghouse and also worked in the Salford Mennonite-Advent Lutheran garden, which yields about 10,000 pounds of produce that is donated to the community each year.
A particular highlight of this year's Peace Camp was the banner that the campers collaborated to create over three days. The art project was designed by Rachelle Moes and led by Brent Kissel. The banner features the words from Isaiah 2:4 along the border. The center features a silhouette of a broken rifle in a field with a tree growing from it and shovels along the sides. A batik method was used to create the outlines of the images and the text. Younger campers made tie-dyed, multilayered flowers that were attached to the tree.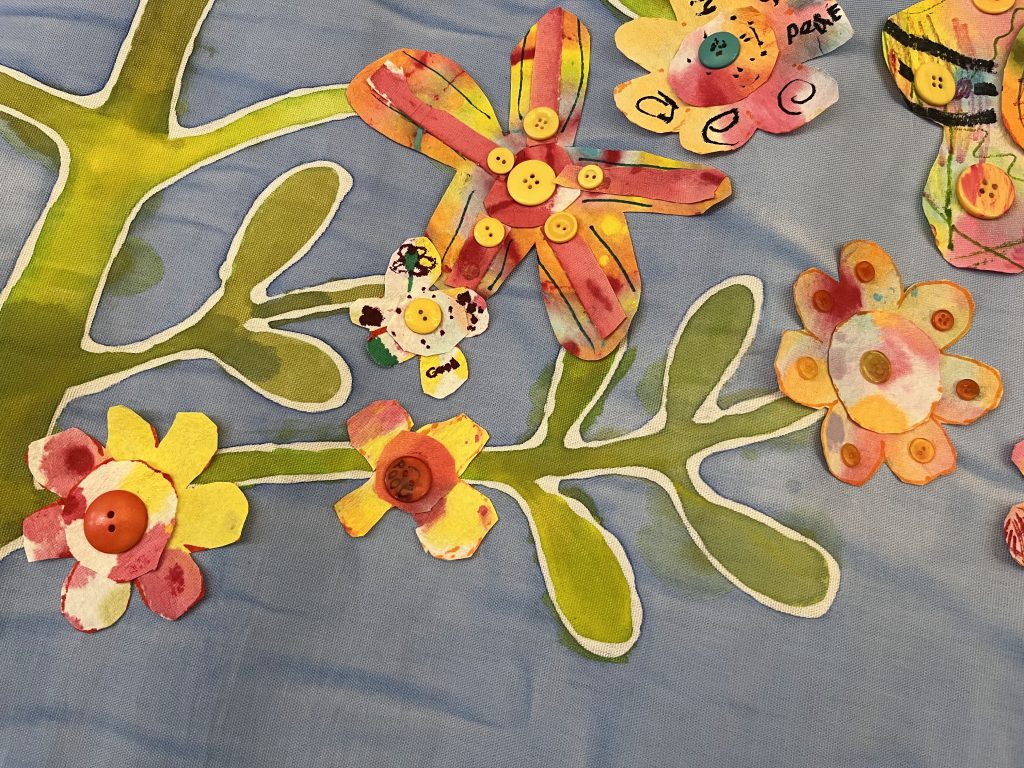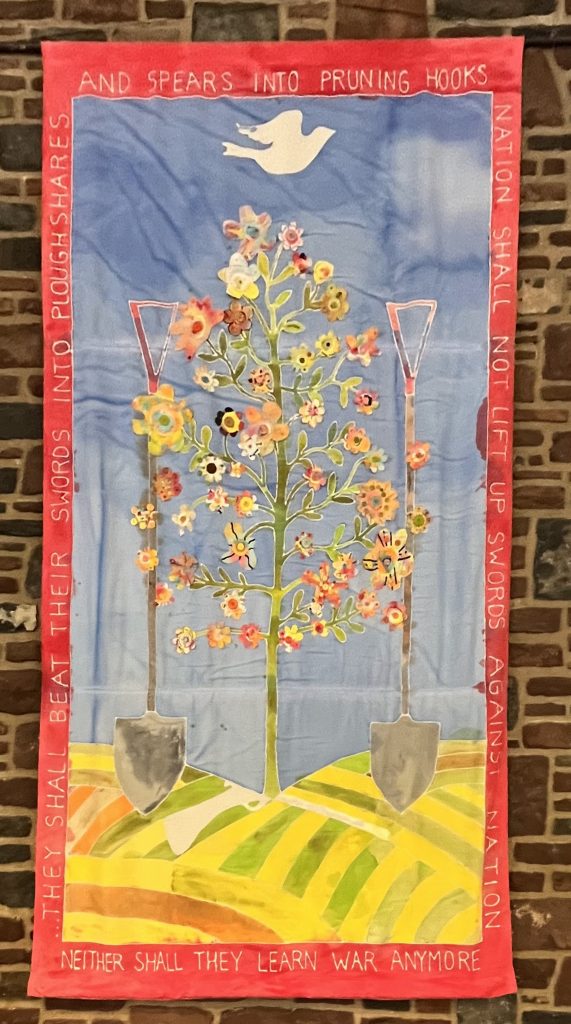 The banner hung in the sanctuary during the celebration for families on the final night of Peace Camp and for worship the following Sunday. The banner was designed for Salford's Gardening for Peace event that will be held on Saturday, September 24, 2022.
Gardening for Peace will feature Shane Claiborne and RAWtools forging a gun into a garden tool. Prior to the main event, tours of the Salford-Advent garden and workshops will be offered on gun violence, suicide prevention, food insecurity, prison reform, civil conversations, and more. Shane Claiborne will preach at Salford Mennonite Church on September 25. All are invited to spread the word and participate in this event. More information and registration are available here.
Jennifer Svetlik
Jennifer Svetlik (she/her) directs children's education and justice Initiatives at Salford Mennonite Church and works in fundraising and marketing for Roots of Justice. She and her partner Sheldon have two young children and live in Lansdale, PA.
The opinions expressed in articles posted on Mosaic's website are those of the author and may not reflect the official policy of Mosaic Conference. Mosaic is a large conference, crossing ethnicities, geographies, generations, theologies, and politics. Each person can only speak for themselves; no one can represent "the conference." May God give us the grace to hear what the Spirit is speaking to us through people with whom we disagree and the humility and courage to love one another even when those disagreements can't be bridged.