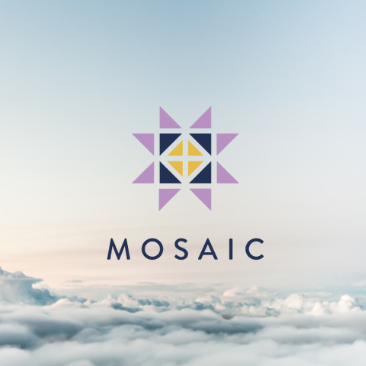 Since the Mennonite Church USA Special Delegate Assembly in Kansas City in late May, Mosaic Conference has hosted Listening Sessions for Mosaic Assembly delegates to share with and listen to one another. Nearly 100 delegates participated in the listening sessions that occurred in person and online. (There is one final listening session yet this week with Indonesian speaking leaders and pastors from across our Conference.) The decisions made at the MC USA Assembly have created some uncertainty in our Conference as we consider our relatedness to one another, our experiences, our understanding of the biblical texts and of our Christian faith.
A clear request emerged from the Listening Sessions for clarification of Mosaic Conference's position regarding the narrowly passed A Resolution for Repentance and Transformation at the Kansas City Special Delegate Assembly. (Delegates voted 267-212 in favor of the resolution.)
We are now living into the reality of feelings about and responses to the vote. I am committed personally to living into this openly, non-anxiously, and with as much clarity as I can offer as Executive Minister.
In reality, nothing has changed for Mosaic Conference. Denominational resolutions are non-binding for area conferences. A denominational resolution sets the trajectory for MC USA policy about how denominational staff time is spent and how denominational resources may be distributed; however, it does not override any conference policy, posture, or position. All of our Conference formation documents continue to stand and guide us, including our Church Together Statements of Going to the Margins, Faith and Life, and Grace and Truth. Our formation document that binds our reconciled Conference together is rooted in Harold S. Bender's The Anabaptist Vision and Palmer Becker's Anabaptist Essentials (here is a helpful summary of Becker's work) continues to stand. We continue to abide by the Confession of Faith in a Mennonite Perspective. We also recognize our global connections through Mennonite World Conference's Shared Convictions. Our specific Conference vision and mission statement remain the same.
So while nothing in our Conference has changed, for some of us, our relationship with Mennonite Church USA has been called into question. For some, A Resolution for Repentance and Transformation represents a significant departure from the 2,000-year history and practice of Christian tradition. There are calls within our Conference for immediate distancing from the denomination. Some congregations and leaders feel the relationship is untenable. Others desire more time to listen, reflect, and discern.
I believe in the work of the Spirit that drew Mosaic Conference together. The possibility of our shared witness is far greater than we have yet lived into. We have strong local histories and global connections. We are a network of committed leaders, ministries, and congregations. I believe in us, and I am committed to our navigating this turbulence together.
We need to be patient and allow time for all of us within Mosaic Conference to be able to understand and discern. Our missional, formational, and intercultural commitments as a Conference mean that our discernment work together must include space to hear diversity of perspective and experience and take account of our cultural and linguistic differences. We also have strong relationships with the global church, which is also asking about our future posture as Mosaic Conference in relation to Mennonite Church USA.
Although nothing has changed, it can feel like everything has changed. We are in a time of uncertainty. But we are also participating in a movement of communities that are in God's care, part of God's long story of redemption and reconciliation. While the way ahead is not clear to me, God's faithfulness is clear. God is with us, individually and communally. Our denomination, Conference, communities, ministries, history, present, and future all belong to God.
I invite each of us, as communities and individuals, to rest in what we know and in the things that have not changed that remain clear for us as a Conference community. Let us then lean into trusting each other and the work of the Spirit as we discern our path forward, holding onto the things that we know endure: faith, hope and love (I Corinthians 13:13).
This post is also available in: Español (Spanish) Indonesia (Indonesian)