As a write this article, it's three days until I leave for Kansas City to participate in the Mennonite Church USA (MC USA) Special Delegate Assembly. Am I looking forward to this gathering? The prospect of spending a long holiday weekend indoors, engaging in difficult conversations around controversial church-wide resolutions – what's not to get excited about, right?!? I was hoping that I could at least catch a baseball game while in Kansas City. But the KC Royals are playing on the road this weekend, so no such luck.
Despite the challenges of difficult conversations, I believe it's important for delegates from our Mosaic congregations to participate in this church-wide gathering. As Mosaic Conference leaders, we've been encouraging our Conference constituency to participate in this special delegate assembly by prayerfully listening, learning, and making our voices heard so that we can speak into the decisions that will be made. I thought I better practice what I've been preaching by personally engaging in this Assembly.
I've been reflecting lately on Psalms 116-117, which will be the scriptural theme for our Mosaic Conference Assembly in November.  In this passage, the psalmist expresses heartfelt emotion to the Lord, declaring, "I came face-to-face with trouble and grief.  So I called on the Lord's name: 'Lord, please save me!'" (Ps. 116:3-4, CEB)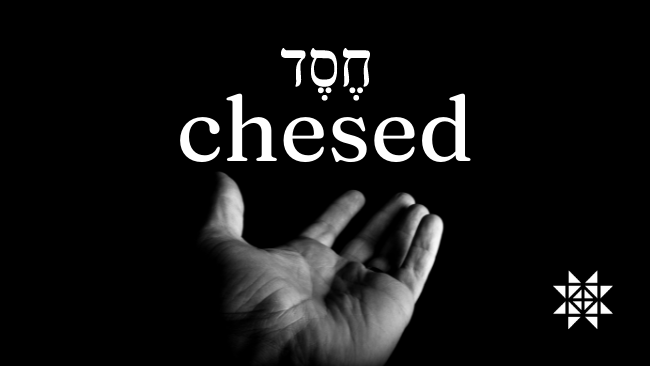 As we reflect on the difficulties of these past few years, such as COVID, acts of aggression against vulnerable brothers and sisters in our communities, theological and political polarization, as well as the current church-wide challenges and uncertainties, we may very well resonate with these words of the psalmist, I came face-to-face with trouble and grief.
Yet, in the midst of the trouble and turmoil, the psalmist proclaims, "The Lord is merciful and righteous; our God is compassionate.  The Lord protects simple folk; He saves me whenever I am brought down.  Praise the Lord, all you nations!  Worship Him, all you peoples!  Because God's faithful love toward us is strong, the Lord's faithfulness lasts forever!" (Ps. 116:5-6, 117:1-2, CEB)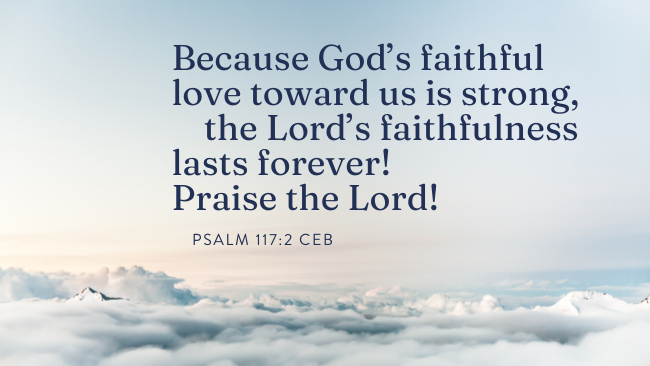 In Hebrew, God's constant, steadfast, and faithful love is expressed using the word chesed, which describes a love that will not be shaken. With the psalmist, we can honestly bring our grief, fear, and anxiety to God, as we yearn to live at peace with God, ourselves, and one another. God has not abandoned us, but has been, and will be, by our side, even when the world seems to be falling apart. What a terrific promise!
As we prepare for the MC USA Special Delegate Assembly in Kansas City this weekend, and as we look ahead to our Mosaic Annual Assembly this fall, this will certainly be a challenging time of discernment and conversation around difficult topics. Yet, my hope and prayer are that we remain anchored in the constant, steadfast, and faithful chesed-love of God. I also pray that the Lord will empower us to practice this same kind of chesed-love toward one another and to this broken and beautiful world.