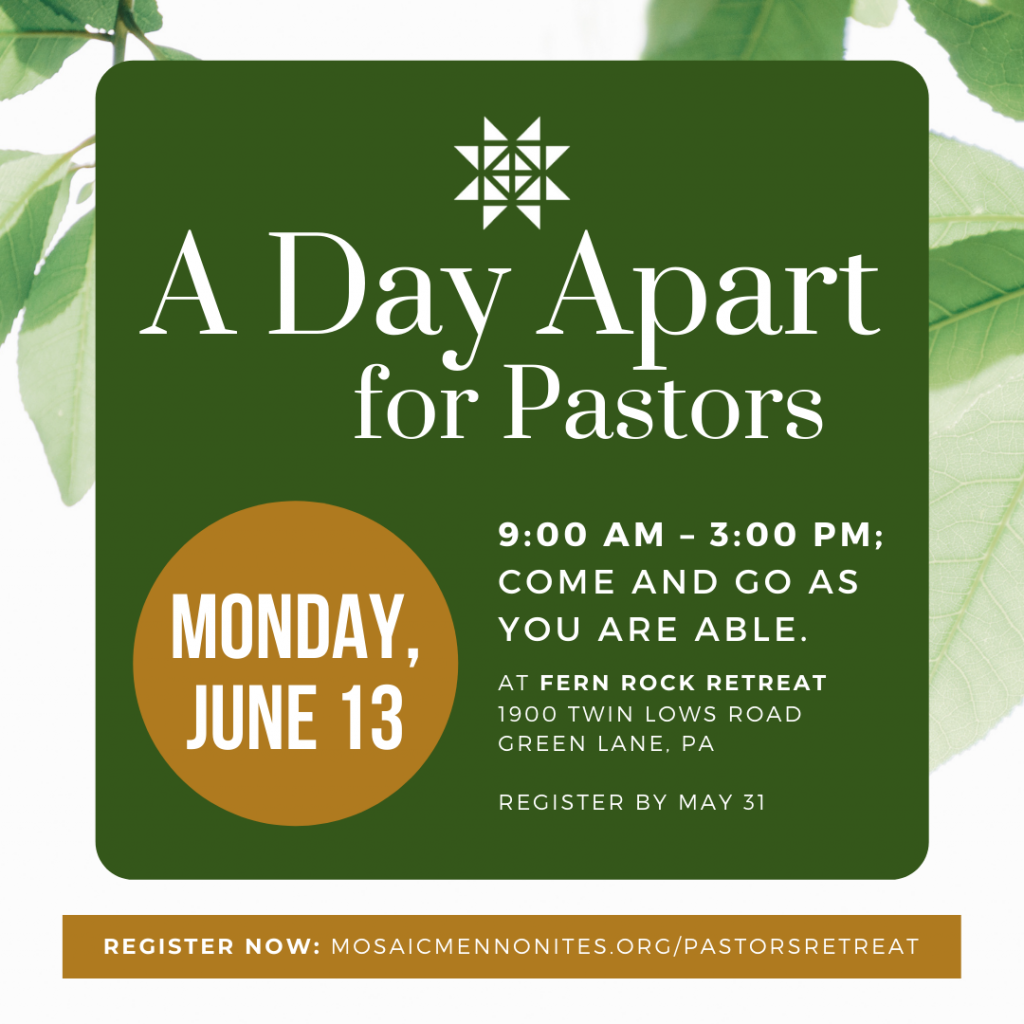 at Fern Rock Retreat
1900 Twin Lows Road, Green Lane, PA
Monday, June 13, 9:00 am – 3:00 pm; come and go as you are able.

All credentialed leaders in Mosaic Conference are invited to come enjoy open space for prayer, solitude, rest, meals, and conversation, provided by Mosaic Mennonite Conference. Breakfast and lunch will be provided, and the 15 acres of woods, rocks, ferns and water offer many ways to pray, including a prayer labyrinth, a guided walking path through the woods with a variety of Prayer Centers, a row boat, kayaks, paddle boards, dock, wildlife, and of course, an abundance of ferns and rocks.

Please register below by Tuesday, May 31.

The opinions expressed in articles posted on Mosaic's website are those of the author and may not reflect the official policy of Mosaic Conference. Mosaic is a large conference, crossing ethnicities, geographies, generations, theologies, and politics. Each person can only speak for themselves; no one can represent "the conference." May God give us the grace to hear what the Spirit is speaking to us through people with whom we disagree and the humility and courage to love one another even when those disagreements can't be bridged.