For Christmas, my daughter gave me a 1,000-piece puzzle of 120 different birds. I noticed the pieces were irregular and not typically shaped. Like other puzzles, I began putting together the border and sorting the pieces according to color. Soon I realized this method was not working, and I was frustrated with the slow progress. I decided to abandon the border and my standard method for sorting pieces.
My new sorting method divided the pieces into categories according to the bird's eyes, bills, wings, feet, and color. With this new strategy, I completed several birds and saw some progress. Not all my problems were solved, and my progress was slow, but this new approach renewed my hope and helped me visualize what at one point seemed impossible. Within a month, more birds were pieced together. Much to my surprise, I found the last pieces of the border near the completion of the puzzle.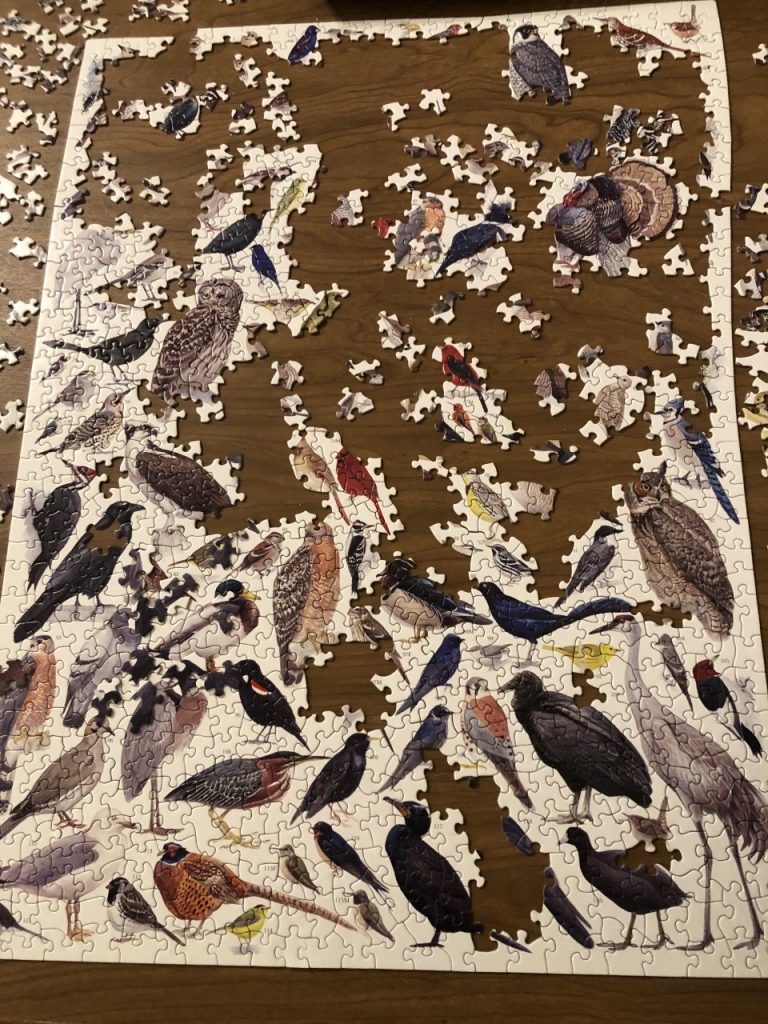 My puzzle was nearing completion after weeks of work. But I was scheduled to be away from home for three weeks, and I tried completing the puzzle my last night at home. Again, I was frustrated that the pieces didn't fall easily into place. I like to finish tasks and check them off my list! Making the choice to leave the puzzle unfinished, rather than sacrifice sleep the night before a long day of travel, was difficult. The next morning, I left my home, and about 24 puzzles pieces waiting to be put in place upon my return. I was at peace with my decision. My husband, Wayne, promised not to finish the puzzle in my absence.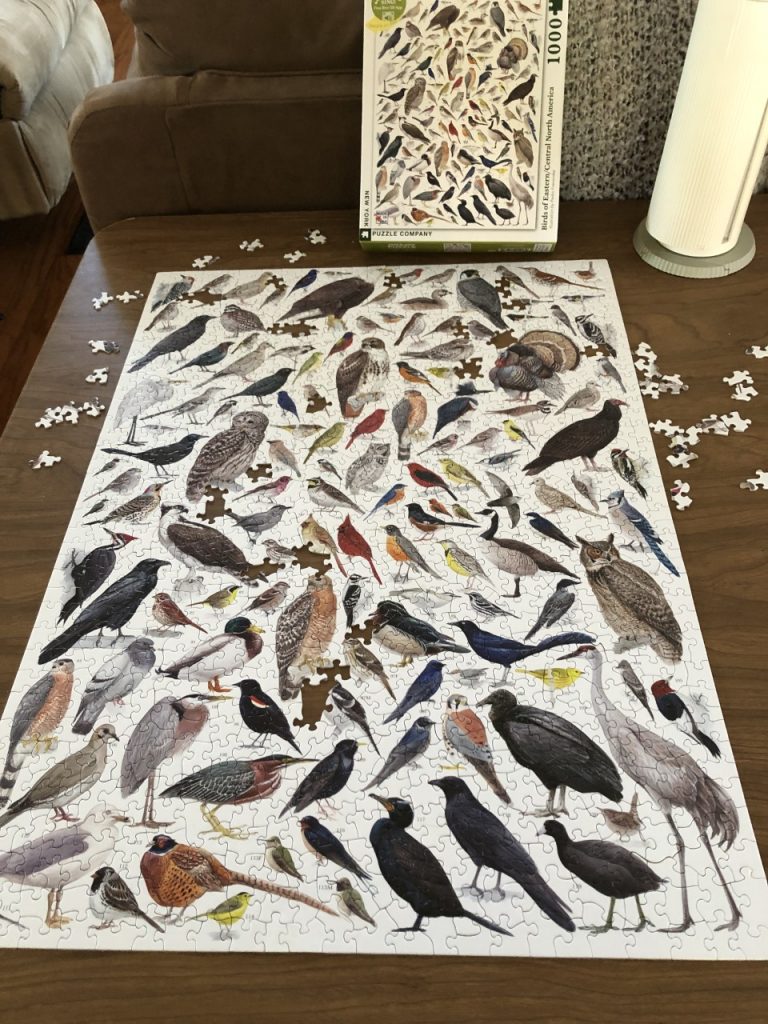 This puzzle is a metaphor for my new phase of life as a semi-retired pastor. I am not eager to complete the puzzle of how to use my extra time. I am not eager to fill my time with additional ministry, activities, or volunteer work. I view this time as an unfinished puzzle.
My process is to patiently rest, wait, observe, and sort the pieces according to what captures my attention. I may get invitations or discover new opportunities that I am not yet ready to pursue or accept. There might be times I struggle with not knowing what is next. My strategy or plans may need adjusting. I am content to wait to "complete" the semi-retirement puzzle, trusting that the Spirit will nudge me, and I will know how to respond to invitations I receive or initiate.
The day after I returned home, it did not take long to complete the puzzle. It was worth the wait! I spent the next week admiring the beauty of the puzzle, learning the names of birds I could not identify, and resisting the temptation to begin a new puzzle too quickly. Patiently waiting, admiring, and expressing gratitude to our Creator God for the beauty and diversity of these 120 birds is a spiritual discipline I value and hold as I live into my new season of life.
I knew when it was time to take the puzzle apart and put the pieces back in the box … until I am ready to do it again.