Mosaic Conference has named the following delegates to the Mennonite Church USA (MCUSA) Special Session of the Delegate Assembly in Kansas City, MO, May 27-30, 2022:
Mosaic Board representatives: 
Cory Longacre, Souderton (PA) Mennonite Church
Janet Panning, Plains (Hatfield, PA) Mennonite Church
Herman Sagastume, Perkiomenville (PA) Mennonite Church

Mosaic Staff representatives: 
Marta Castillo, Associate Executive Minister, Nueva Vida Norristown (PA) New Life
Michele Ramirez, Youth and Community Formation Coordinator for Florida, Iglesia Menonita Luz y Vida (Orlando, FL)
Aldo Siahaan, Leadership Minister, Philadelphia (PA) Praise Center

Mosaic Committee representatives: 
Michael Howes, West Swamp (Quakertown, PA) Mennonite Church
Emmanuel Mwaipopo, Nueva Vida Norristown (PA) New Life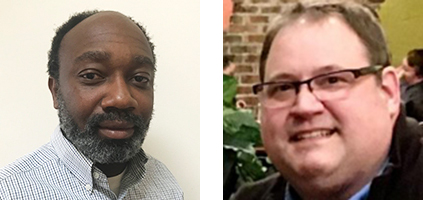 All Mosaic congregations are strongly encouraged to select their delegate(s) for the Special Assembly and to register. Contact your Leadership Minister with questions about financial assistance to attend this Assembly. If your congregation's membership is less than 100, apply for scholarship assistance through Mennonite Church USA.
Mosaic Conference will hold two delegate equipping sessions with MCUSA moderator elect, Jon Carlson, Pastor of Forest Hills (Leola, PA) Mennonite Church. These sessions are for all congregational and conference delegates planning to attend the Kansas City Special Assembly.
Tuesday, April 26, 7pm: Souderton/Lansdale PA area (specific location TBA)
Tuesday, May 3, 7pm ET/4pm PT: via Zoom (with Spanish interpretation available)