On December 7, Ron Bergey, Robert Bergey, and Dale Bergey, owners of Bergey's Electric (Hatfield, PA), a family-run business, were asked the question, "Do you commit this day to dedicate this showroom for the glory of God on earth as it is in heaven?" All three owners responded, "We do."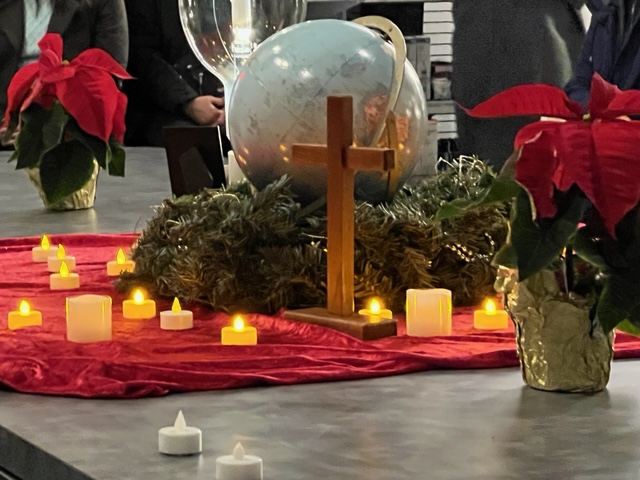 "Upon your words of affirmation, in the company of these people, we dedicate Bergey's Electric Showroom to the glory of God!" was then heard throughout the showroom.
The new showroom, recently opened by Bergey's Electric, is visibly located along the heavily traveled Route 309 corridor in Hatfield, PA. As a result, new folks are discovering who Bergey's Electric is. Ron Bergey, CEO and one of the owners, requested that pastors and prayer team members of Mosaic Conference lead the business in a dedication of the showroom.
Standing amidst washers and dryers, freezers and chest freezers, microwaves, wall ovens, cooktops, and other smart appliances, approximately 35 people, including the extended Bergey family, friends, and associates from the community, gathered for the dedication.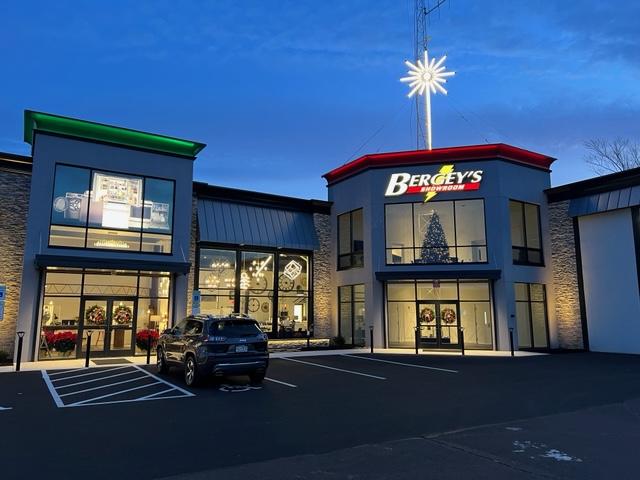 Bergey's Electric began in 1936 by founder Willard Bergey, grandfather of Ron, Robert, and Dale. Willard was the neighborhood "go-to" man for electric service needs when he first started the business. Willard was always ready to help families with their electrical needs. As his list of customers grew, he realized that this could be a viable business.
At the dedication, stories were shared about God's faithfulness over the decades and especially how God's provision would appear "just-in-time" during difficult economic times.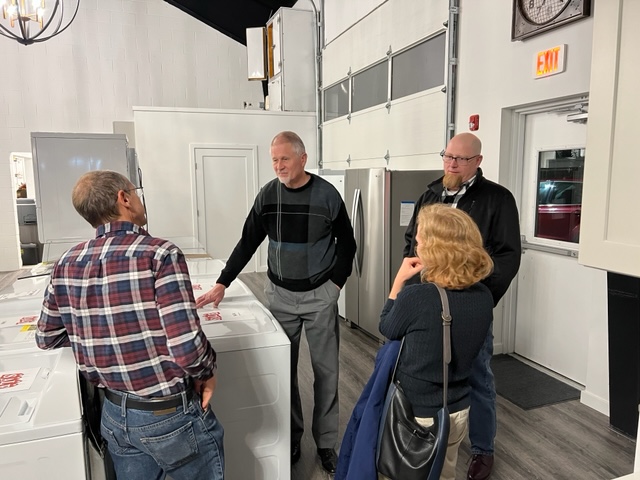 Pastor Randy Heacock, of Doylestown (PA) Mennonite Church, offered words of encouragement and challenge, noting that with new visibility will come new opportunities.
The main focal point of the dedication was not the appliances, but a prayer centerpiece that Sandy Landes, Prayer Minister at Doylestown (PA) Mennonite Church, and Jeannette Phillips, Mosaic Conference Intercessor, created together. The climax of the dedication happened around this prayer centerpiece. Those present could offer prayers, symbolized by small electric tea lamps that each person placed at the centerpiece.
The Bergey owners' symbol was a 1000-watt Metal Halide lamp that was put together as a special piece. This lamp represented their ongoing trust in God for their business as well as their commitment to using their business for God's glory.
Pastor Scott Roth, of Line Lexington (PA) Mennonite Church, offered the closing, dedicatory prayer. The prayer focused on God's presence increasingly becoming real to all those who interact with Bergey's Electric.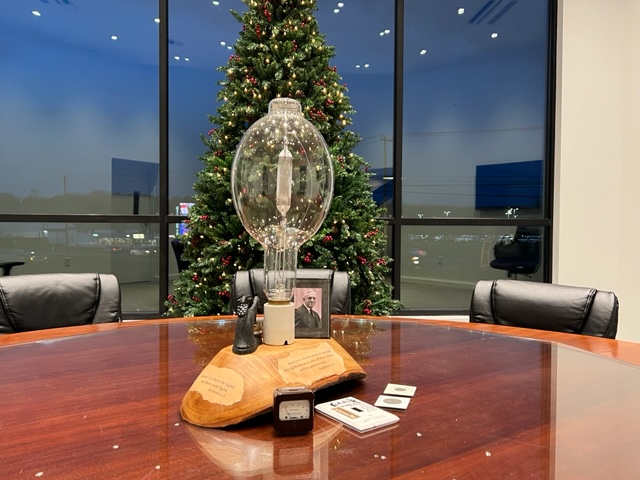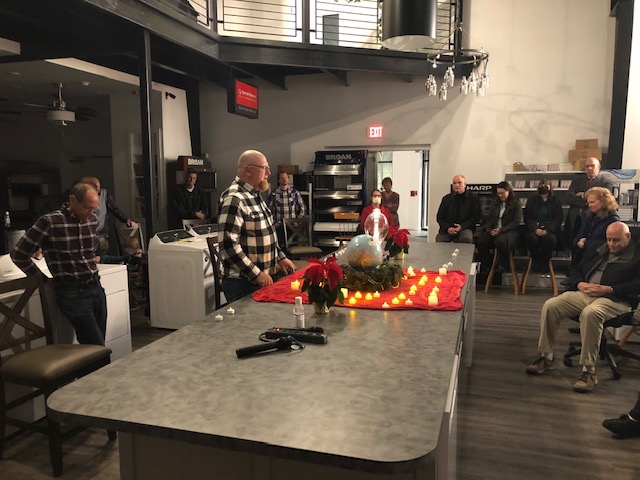 The opinions expressed in articles posted on Mosaic's website are those of the author and may not reflect the official policy of Mosaic Conference. Mosaic is a large conference, crossing ethnicities, geographies, generations, theologies, and politics. Each person can only speak for themselves; no one can represent "the conference." May God give us the grace to hear what the Spirit is speaking to us through people with whom we disagree and the humility and courage to love one another even when those disagreements can't be bridged.