Translated into English by Andrés Castillo
Editor's Note: Dania Hernández is Pastor of Peña de Horeb, a Mosaic congregation in Philadelphia, PA. This is part one of Pastor Dania's call to ministry story.
Dania Hernández finds her story in the many places she has traveled. At 20 years old, still living with her family in Nicaragua, she decided to embark on a journey of no return to the United States, accompanied by her boyfriend. Every place she traveled, every meal she tasted, every scent she smelled, every person she met, every decision she made, led her to the experiences that make up her existence.
From her resilient and moving story, she shares with us the difficult and dangerous passage across the border between Mexico and the United States. Was she aware of the danger to which she was exposed? What happened after she arrived in the United States? How would she overcome the harshest circumstances? Can forgiveness make rebirth possible?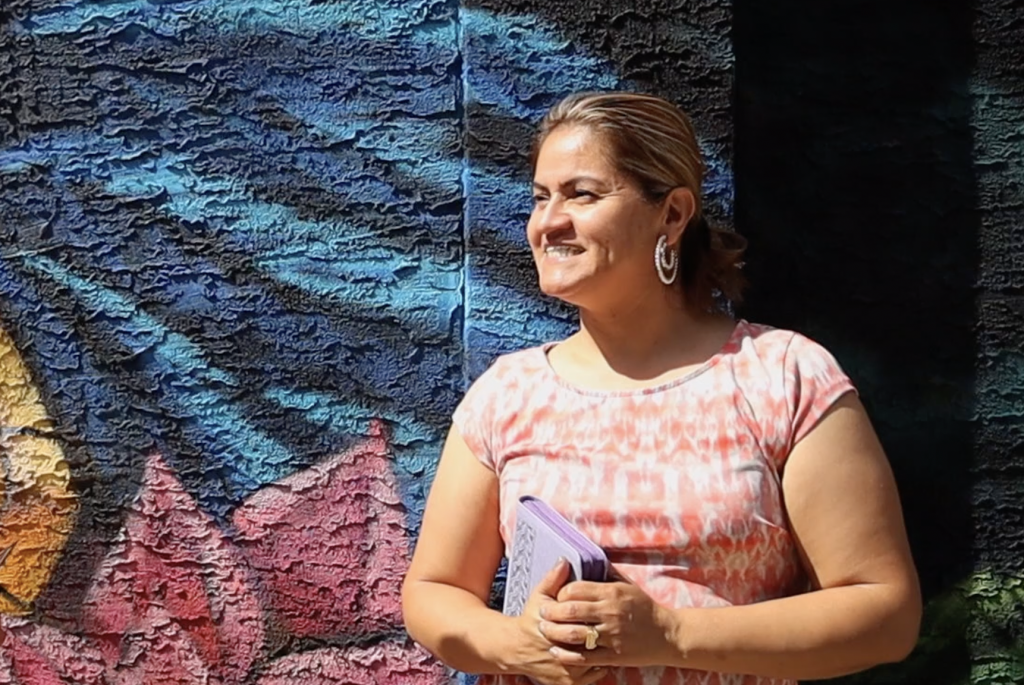 Leaving Nicaragua, the Gallo Pinto, and Half of Her Life
Hernández left Nicaragua, and with it, half of her life. The comforting Gallo Pinto dish on Sundays, the parties with friends, the warm Christmases, the naps after lunch, the refuge of her home. The road to the US is long and strange, but at the same time exciting and wonderful; it is a mixture of sweet and sour sensations "that stir inside you," said Hernández.
"I felt like I was in a movie," said Pastor Dania. "For me, it was more of an adventure of youth. I was not aware of the dangers I faced, and without realizing it, I was the protagonist of the film of my life, where God took care of every step I took."
No matter how difficult and dangerous it was to move forward on the road that would lead to her American dream, she did not hesitate for a second. In a firm and safe step together with her boyfriend at the time, she crossed the long and dangerous road along the border—a path full of thick and dense vegetation. They slept and ate in makeshift places. That didn't matter, because she was getting closer and closer to reaching the goal they had visualized.
Sometimes during the day, she and the other group of people she was traveling with in a cargo truck were transported, while at night they were dropped off somewhere else where they had to travel long distances to get near the desert. On other occasions it was the opposite, where they walked during the day in high temperatures, fearing heat stroke. They had not yet reached the border, but Dania felt so alive, so full of faith and hope for the new life she would start.
She was finally able to reach the border. Her passage was not traumatic, but along the way she had to say goodbye to other people who could not reach that goal because death met them.
"Against all odds," said Hernández, "we were able to reach Philadelphia, where a church brother became our support."
Part two of Pastor Dania's story continues next week.
The opinions expressed in articles posted on Mosaic's website are those of the author and may not reflect the official policy of Mosaic Conference. Mosaic is a large conference, crossing ethnicities, geographies, generations, theologies, and politics. Each person can only speak for themselves; no one can represent "the conference." May God give us the grace to hear what the Spirit is speaking to us through people with whom we disagree and the humility and courage to love one another even when those disagreements can't be bridged.
This post is also available in: Español (Spanish)
This post is also available in: Español (Spanish)