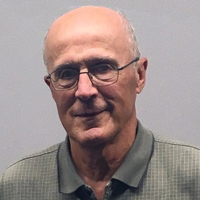 As I have served on the Mosaic Board with Merlin Hartman, I've learned how much Merlin enjoys bicycling. I often ask Merlin about his biking, something he does almost daily. In response, Merlin would share, very humbly, of the various places he has been riding, as well as the vast number of miles he has logged (over 25,000 miles, to date).
Recently, Merlin Hartman, of Franconia (PA) Mennonite Church completed another "leg of the journey," as he concluded six years of service on the Mosaic Conference Board.
At the July 19 meeting, the Board honored and celebrated Merlin's years of service among us with a delicious meal, sharing of memories and reflections, and presenting Merlin with a gift of appreciation. Our gathering was in the newly renovated Conference offices. While there, we were able to see the three beautiful, wooden Mosaic tables, hand-crafted and donated by Merlin to the Mosaic office.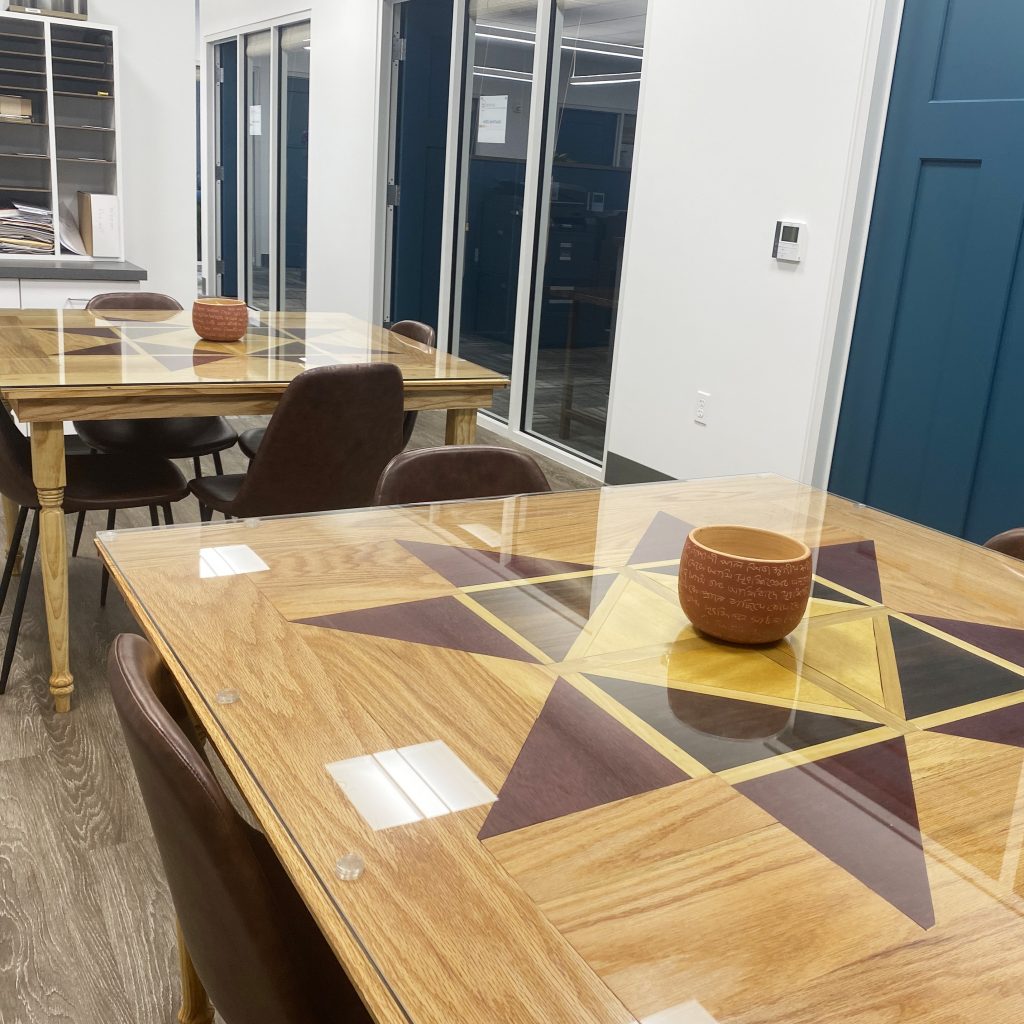 Recently, I asked Merlin a few questions about himself and his service on the Mosaic Board.
Q: What did you enjoy most about your time of service on the Board?
Hartman: Getting to know different people from different churches and cultures. It reminded me of working at Hatfield (PA) Quality Meats, in that I worked with people from 13 countries, speaking six different languages at different times.
Q: What is a highlight that stands out to you from your six years on the Board?
Hartman: We had two very good chair people in charge while I was on the Board. After much discussion, they would sum up the discussion and ask for a vote.
Q: What advice would you offer to Mosaic Conference moving forward?
Hartman: After some discussion, I would suggest, before voting, to check out the Bible when disagreements are floating around the Conference.
Q: What's a Scripture verse or passage that is particularly meaningful to you and why?
Hartman: This is hard to narrow down, but I will pick Hebrews 12:1-3. We are to run with perseverance (don't give up), run together, get rid of the extra weight, and look to our leader of the race, Jesus.
Q: What do you like to do for fun (besides biking)?
Hartman: I have many hobbies. They are playing many games with family and friends, fishing, woodworking, reading books, and traveling.
Q: What are adjectives people who know you well would use to describe you?
Hartman: I am quiet and involved. I have been on four Boards – Calvary Hour, Franconia Mennonite Church, Penn View Christian School, and Conference.
Q: What's something that people would be surprised to know about you?
Hartman: I would have never made it as a Sunday School teacher if not for my partners the first two years, filling in the times of silence. They filled in the gap times.
I've appreciated Merlin's contributions to the Board, particularly his genuine Christian faith, calm presence, and the way he is "quick to listen, slow to speak" (James 1:19). Thank you, Merlin, for your commitment and dedication to the Board. And, thank you, Mary (Merlin's spouse), for your support and encouragement.
The opinions expressed in articles posted on Mosaic's website are those of the author and may not reflect the official policy of Mosaic Conference. Mosaic is a large conference, crossing ethnicities, geographies, generations, theologies, and politics. Each person can only speak for themselves; no one can represent "the conference." May God give us the grace to hear what the Spirit is speaking to us through people with whom we disagree and the humility and courage to love one another even when those disagreements can't be bridged.