The church knows no geographical boundaries. When there is a call for help from across the globe, as a church, we are called to act. When the second wave of the pandemic hit Indonesia where vaccines are still limited, Mosaic congregations rose to action.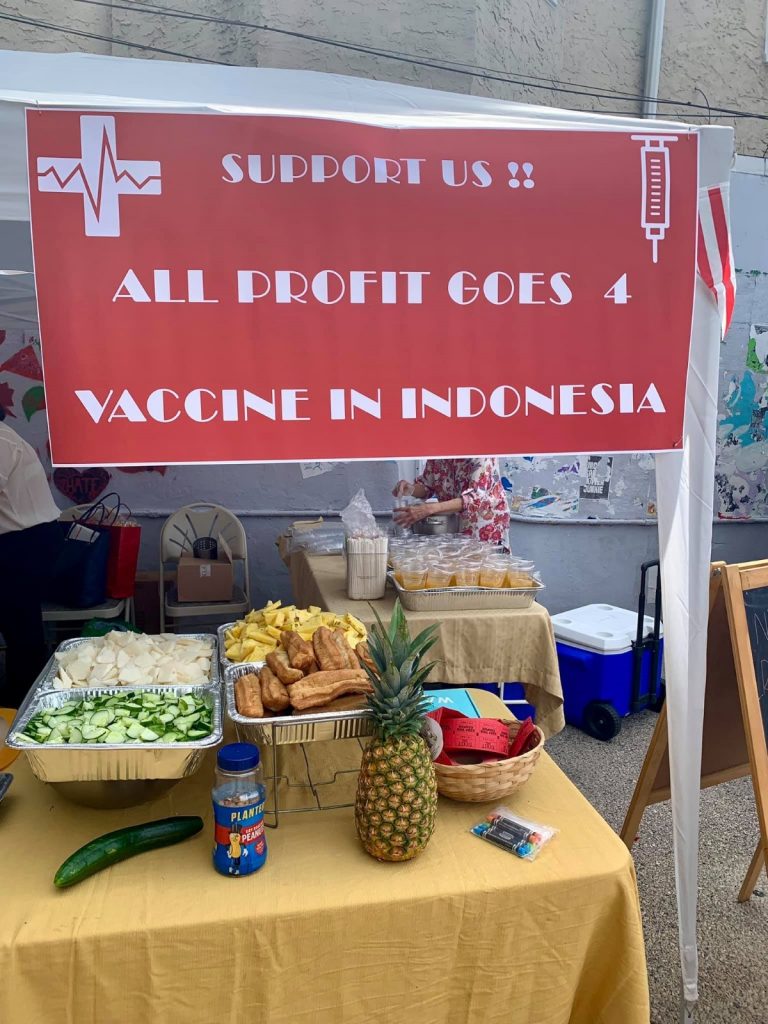 Four Mosaic churches, Salford (Harleysville, PA) Mennonite Church, Philadelphia (PA) Praise Center, Jemaat Kristen Indonesian Anugerah (JKIA) (Sierra Madre, CA), and International Worship Church (IWC) (San Gabriel, CA), raised funds to assist with needs related to the pandemic in Indonesia. Together the churches raised over $17,000. Through a Missional Operations Grant, Mosaic Conference gave an additional $15,000. Altogether $32,937.32 was sent to Indonesia through JKI Anugerah, to support vaccination programs and humanitarian aid.
A fundraising effort collected funds for Semarang City and Makassar, Indonesia to be distributed by JKI, a Mennonite organization in Indonesia. JKI began a free vaccination program in June 2021. The vaccines were provided for free from the Indonesian government, but the funds raised contributed to the facility costs, workers' wages, and meals. To read more, click here.
"The free vaccine initiative and aid toward the marginalized community that was impacted by the Covid 19 Pandemic is very strategic ministry for the church; this way the church can be salt and light to the community", said Pastor Virgo Handojo of JKIA.
Hanah Sinjaya, the head of YABBM foundation, almost gave up on helping those in need in Indonesia, because she couldn't afford the costs needed to run the free vaccine clinic and offer humanitarian aid. Thanks to the moral and financial support through this initiative, the free vaccinations program and humanitarian assistance continue to run today, reaching to the narrow alleys where many people live in the city of Makassar.
On Monday, August 30, 2021, Mosaic funds helped vaccinate 423 people from two Islamic Boarding school in Indonesia. Each person was also provided a free lunch, mask, gloves, vitamins and groceries to take to their home. In a country where 87% of the population is Muslim, the initiative offered a show of support and solidarity with all persons.
"Today, God has a unique way of gathering us all. A Pastor and a Kyai (an expert in Islam) stand together, side by side, so we can all be healthy. In the midst of the danger of Islamic Radicalism that wants to use the Taliban victory as a weapon of influence, today we show something different to spread goodness and unity", said Gus Nuril Arifin, Head of Soko Tunggal, Islamic boarding school. 
"…today we show something different to spread goodness and unity."
– Gus Nuril Arifin
This post is also available in: Español (Spanish)