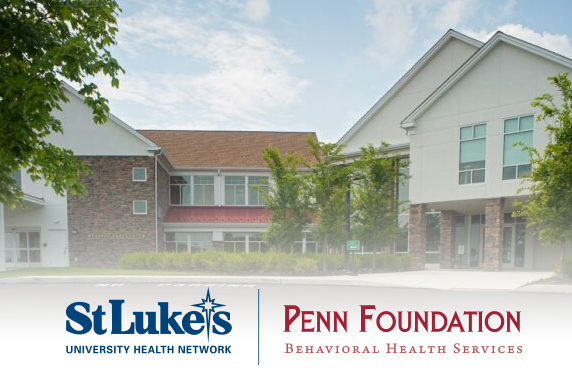 Penn Foundation, a Mosaic Conference Related Ministry (CRM), and St. Luke's University Health Network are pleased to announce the completion of their merger, effective July 1, 2021. Penn Foundation is now part of St. Luke's University Health Network.
Penn Foundation will retain its affiliation with Mosaic Conference as a Conference Related Ministry (CRM). This connection to its Anabaptist faith heritage will continue to shape the ministry of Penn Foundation as it grows in its role and reach in partnership with St. Luke's.
Headquartered in Sellersville, PA, Penn Foundation is a nonprofit, community-based behavioral health provider with 25 behavioral health and substance use treatment programs that serve approximately 20,000 individuals annually. St. Luke's is a regional health network with 12 hospital campuses and more than 300 outpatient sites serving 11 counties in Pennsylvania and New Jersey.
Wayne A. Mugrauer, who will remain President of St. Luke's Penn Foundation, said, "Penn Foundation is fortunate to be well-positioned to make this strategic change for the future health of our community. Joining St. Luke's University Health Network assures continued regional access to high-quality behavioral healthcare that is fully integrated with general medicine."
The St. Luke's Penn Foundation partnership was unanimously approved last fall by the Board of Directors of Penn Foundation and the Board of Trustees of St. Luke's. Securing regulatory approval from various agencies followed the votes and was completed this spring.
Now that Penn Foundation is part of St. Luke's, St. Luke's operates the largest nonprofit network of inpatient and outpatient behavioral health services in eastern Pennsylvania. The Network's combined services establish a comprehensive continuum of care to treat patients with behavioral health and substance use disorders.
"Mosaic Conference is grateful for the good work Penn Foundation has done since 1955," says Margaret Zook, Director of Collaborative Ministries at Mosaic Conference. "Penn Foundation 'quietly shone a light' as a faith-based leader in creative initiatives as it pioneered responsive and innovative approaches in behavioral health. We trust that this new partnership will empower Penn Foundation in its support of local congregations, pastors, and their communities."
Penn Foundation's merger with St. Luke's comes at a time when the demand for behavioral health services is rapidly rising. Rates of depression, anxiety, suicide and substance use disorder have surged because of the global pandemic.