In the light of the racially charged events of the past year, some members of Blooming Glen (PA) Mennonite Church studied Jemar Tisby's book, How to Fight Racism: Courageous Christianity and the Journey Toward Racial Justice.  One of the ways Tisby suggests fighting racism is to visit with and learn from people of color.
Our book study group contacted Katie Gard, Development Director at Oxford Circle Christian Development Association (OCCDA), and asked if a group of us from Blooming Glen could listen and learn from our brothers and sisters of color, share a meal, and worship together. We wanted to embark on a learning trip.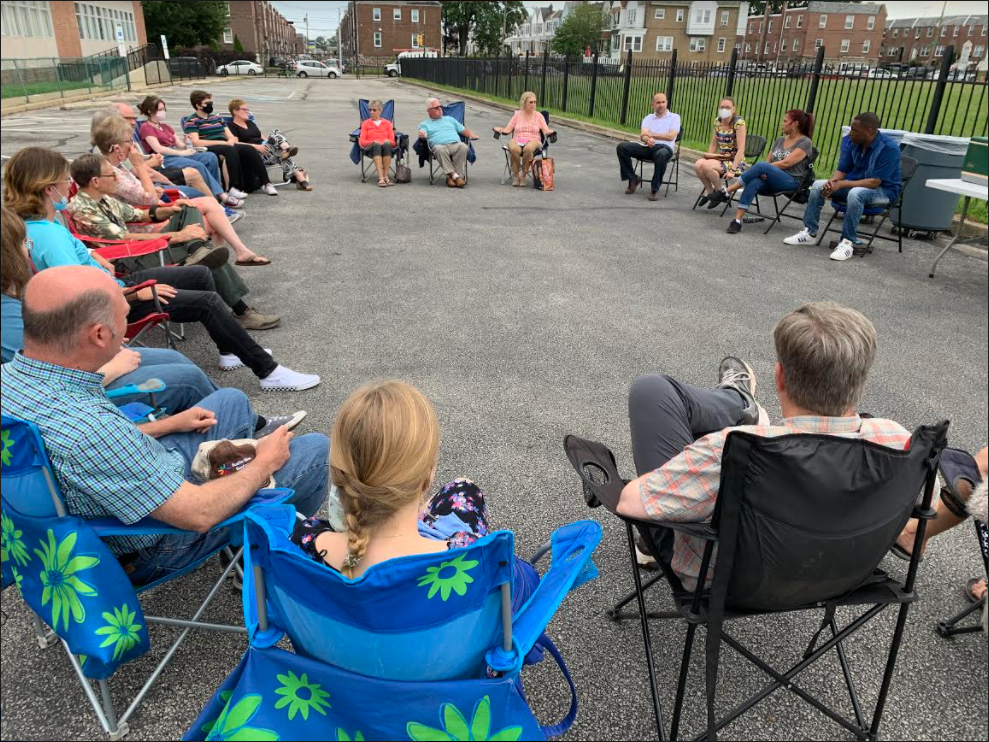 On June 13, twenty-one of us from Blooming Glen traveled to Oxford Circle (Philadelphia, PA) Mennonite Church. We spent hours listening, learning, and eating a delicious Colombian meal together. We engaged in intentional conversation to build understanding and gain a new perspective on the difficult topic of racism. We ended our visit by worshiping with the Oxford Circle congregation at their evening service.
Our experience was rich with opportunities to listen, learn, and grow and gave us lots to consider, such as …
Would you change your name to make your neighbors feel comfortable? You are a US citizen in the US, but your name is unfamiliar to the people around you. Would you change your name to one that sounds familiar to your environment? A person that we met at Oxford Circle changed their name for our comfort. How important is your name to your identity?
One Oxford Circle participant explained that as a child, they learned that there are three reasons why a white person would come into their community – to recruit kids to sell drugs, to use girls for sex, or to buy drugs. How distrustful and fearful of white people one might feel if those were your experiences? What messages or experiences inform our ideas about race? How can we help each other to put aside our fears?
If shots were fired in your neighborhood, would you call the police? If yes, how long would it take your local police to respond? For a person living near Oxford Circle, the police did not arrive until the next day. Is that your experience with the police?
If you were attacked and stabbed, how likely would it be that the police would interrogate your children? The police questioned a participant's children, without an adult present, while they waited to be picked up from school and accused them of being part of the attack.  Further, the media misrepresented the facts about the attack. After this terrifying event, the victim reached out to offer forgiveness and reconciliation to the perpetrator's family. Could you?
We learned how our brothers and sisters are following the way of Christ amidst persecution, prejudice, and violence.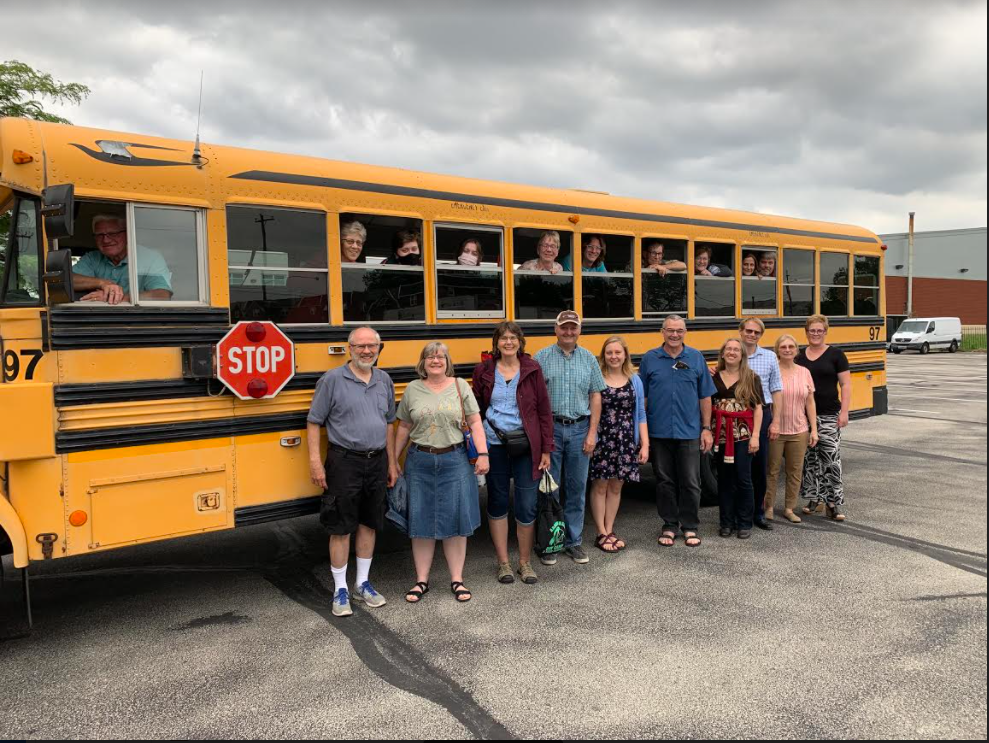 Together we courageously discussed the difficult topic of racism. Can Mosaic churches be beacons of Christ's love amidst all of the division within us and around us? How can we take steps towards one another to build understanding and unity?
One Oxford Circle member shared, "I want you to love my color people as you love your neighbors, as you love yourself. If we loved each other as God asks us to do, we wouldn't be having the issues we have in this world. Recognize and educate yourself. Spend quality time being part of the solution, and finally, PRAY."
We are blessed with diversity in Mosaic Conference. Let us seek ways to build on the blessing of our diversity as we witness together.