This post was originally written in Spanish by Javier Márquez and is translated into English by Andres Castillo.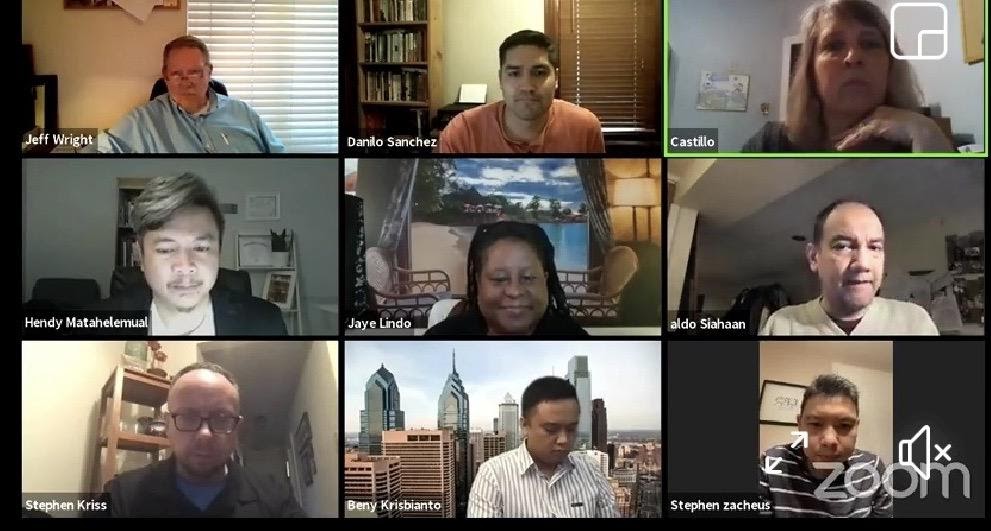 "I feel sad. I feel angry, because I'm from Indonesia. I feel really angry, that's how I feel about this whole situation." Aldo Siahaan.
"I'm sad and angry, but also open to learn about how I can rise up with my brothers and sisters in Jesus Christ." Marta Castillo
"I am sad about this situation especially because I am living in the United States, a country that defends Human Rights." Stephen Zacheus.
"I feel helpless. Asians are only 5% of the population in the United States. We are a real minority, and we do not know what to do. We do not know how to respond." Benny Krisbianto.
We the Hispanic Church are not unaware of the attacks of hatred, discrimination, xenophobia and rejection suffered by immigrants in the United States, so we must feel closer than ever to our Asian brothers and sisters, in these days when they have become the focus of a wave of violence biased by hatred and ignorance.
"This Webinar is a space of encouragement for Asian-American leaders. Spirit of the living God, make this a safe and mutually transforming space for all." With these words, the space for reflection and dialogue held by the Mosaic Conference called Seeking Peace and Justice in a time marked by Violence towards Asian-Americans opened on March 25.
As a church we seek to respond to this serious problem, and that is why we must feel in our hearts the same pain upon seeing the violence suffered by our Asian brothers and sisters as if it happened with a Hispanic person.
In our congregations, it is worth asking ourselves the same questions that were asked in the first minutes of the Webinar:
How do you feel about this?
How are you?
What are you experiencing?
We must remember that one of the fundamental calls of the Church on the part of the Spirit of God is that of unity, care among us, and a hunger and thirst for justice. May this short article serve us to address the subject also to the Hispanic churches, because this is something that also concerns us, encourages us to pray publicly in our congregations, to speak up as if it were our own people because in reality Asians are also our own people. We accept this and value the moment we understand the call of the gospel of Jesus in our lives together with his love.
This post is also available in: Español (Spanish)