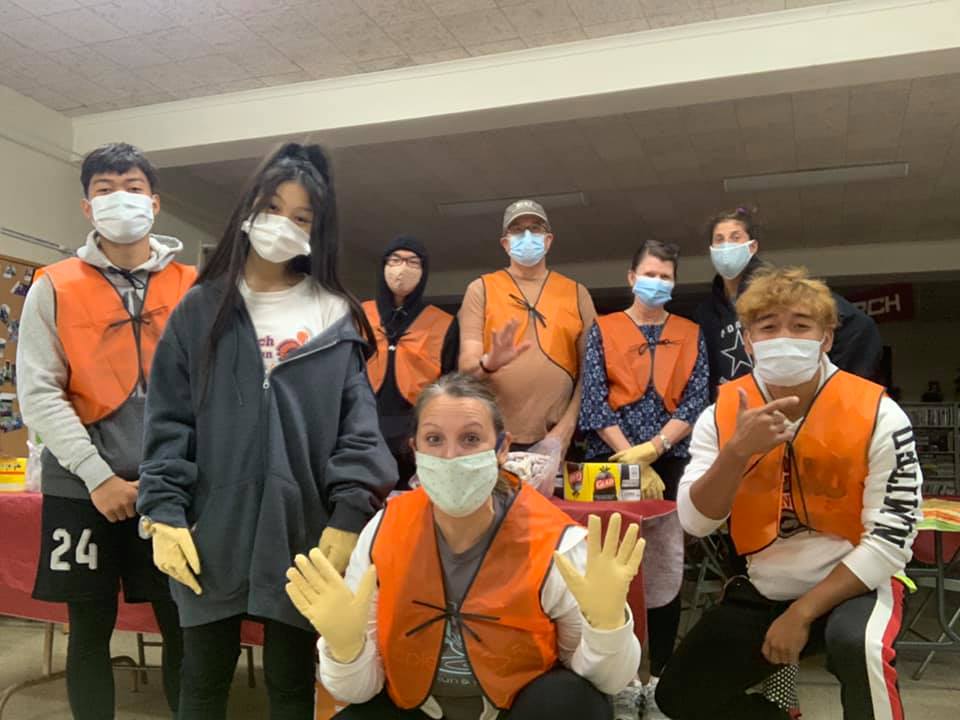 Bob Walter, the pastor who helped plant Whitehall (Whitehall, PA) Mennonite Church, used to teach that "any church worth its salt" will get involved in the surrounding community.  One of the small ways was to bless the community by adopting a section of Rt. 145 and participating in road clean-up twice a year. 
The road clean-up coordinator, Marie Lesser, fondly known as our "Italian Grandmother," would organize with the township for supplies and faithfully call folks on Friday night to participate (it was really hard to say no to Marie).
Early Saturday morning, she would bring donuts and coffee and babysit any children who were too young, while everyone did the clean-up. When Marie passed away, Mark Whitermore took over the organizing, but we made our start-time a little later.
The activity fits in with our desire to care for the earth and to bless our community through service. We work in pairs–usually an adult with a youth–so it's an opportunity for relationship building too. We always sort of moan and groan when the time comes… but we continue to do it! And we like to share our "found" stories when we return.