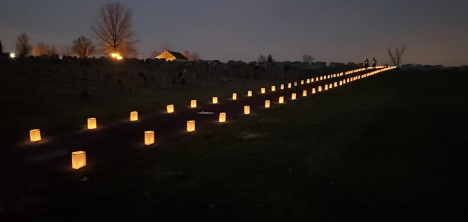 Saturday, March 27, presented a beautiful evening for a luminary walk through Salford (Harleysville, PA) Church's cemetery. The walk was the kickoff event for a week-long outdoor memorial on the church grounds to remember those who have died from COVID-19. 
The memorial, titled COVID Remembrance and Hope, invites members of the congregation and the broader public to reflect on losses due to the pandemic, both locally and around the globe.
"This has been a year like no other, for all of us," shared Pastor Beth Yoder.  "We have known loss, disruption, and upheaval, and we have seen more clearly some of the harsh realities that shape our nation and our world."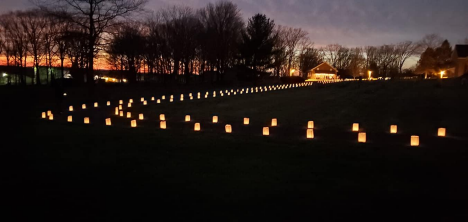 From Saturday, March 27, to Saturday, April 3, an interactive prayer wall is open to the public on the porch of the historic stone schoolhouse behind the church. The memorial coincides with Holy Week, the week leading up to Easter, in which the final days of Jesus and his death by crucifixion are remembered.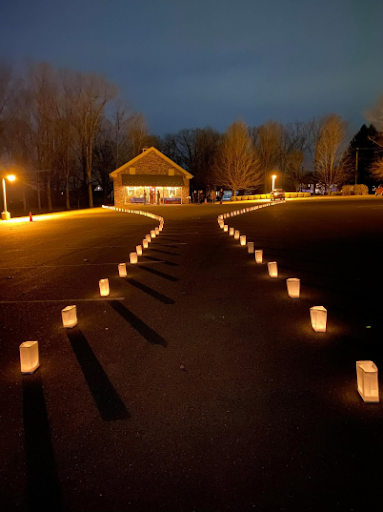 "We believe that houses of worship can play a role in facilitating a space for the community to grieve and recognize the deep pain of this time we are going through," shared Yoder. "It is especially meaningful to provide this invitation to process our personal losses and those of others, during the week when we remember how our God suffered and is with those who are suffering." 
A second Luminary Walk through the Salford cemetery will be held 7-9 p.m. on Holy Saturday, April 3. This is an outdoor event and mask wearing is requested. Salford Mennonite Church is located at 480 Groffs Mill Rd., Harleysville, PA 19438.
The opinions expressed in articles posted on Mosaic's website are those of the author and may not reflect the official policy of Mosaic Conference. Mosaic is a large conference, crossing ethnicities, geographies, generations, theologies, and politics. Each person can only speak for themselves; no one can represent "the conference." May God give us the grace to hear what the Spirit is speaking to us through people with whom we disagree and the humility and courage to love one another even when those disagreements can't be bridged.