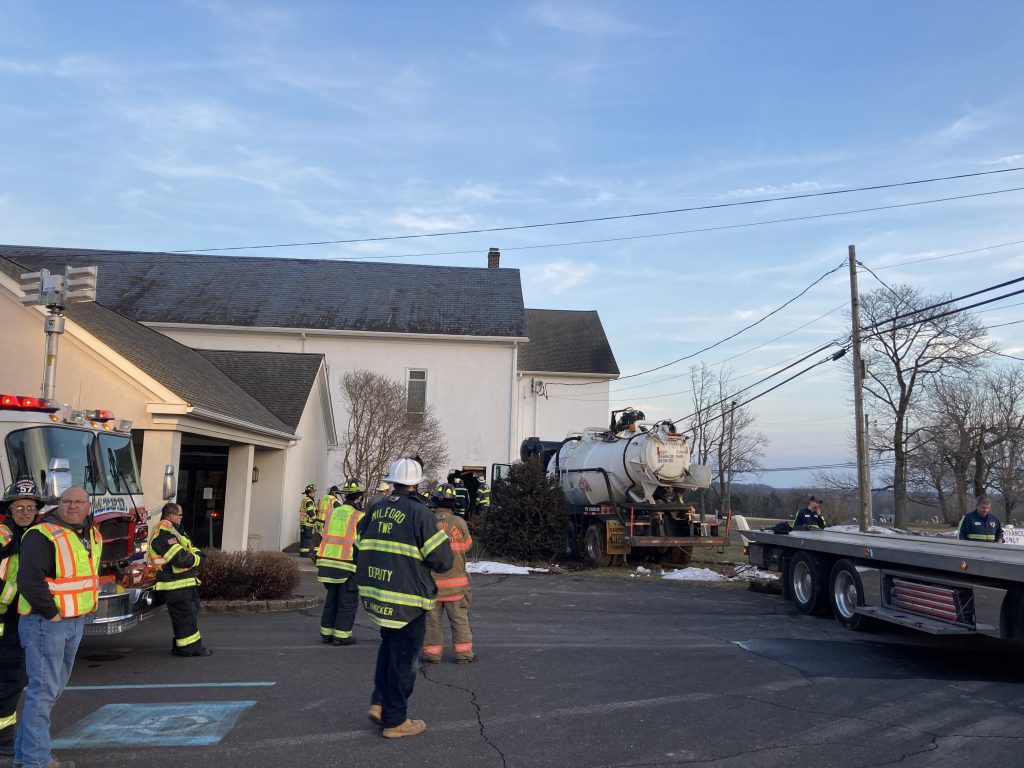 At approximately 4:30pm on March 9, a driver lost control of his truck on Allentown Road in Quakertown, PA and ran into the West Swamp Mennonite Church building. No one was in the church at the time and the driver suffered only minor injuries.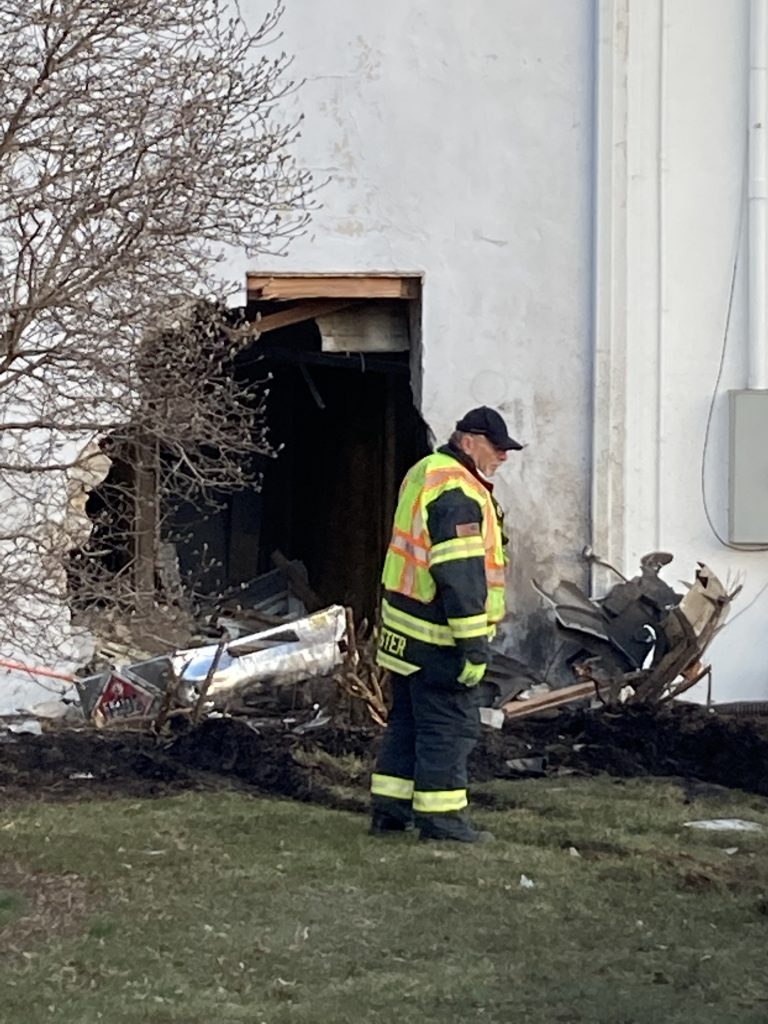 The collision destroyed the church sign and impacted the church building, breaching the church's exterior wall and causing interior damage to the fellowship hall and men's bathroom. Numerous first responders responded to the scene, and a large tow truck eventually removed the septic tank truck from the church property. The fire marshall expressed concern for the structural integrity of the building, so the church is pursuing appropriate action to ensure no further damage occurs. 
Pastor Michael Howes shared, in communication with his congregants about the incident, "It's good to be reminded at moments like this that, as much as our church building is a valuable resource, passed on to us by prior generations of faithful stewards, we are the church, ourselves."
For coverage of this event on local news, click here.