Many times, when we are going through challenging waters, we feel alone. We feel isolated and feel as though no one understands the situation we are in. But the truth is, we are not alone. Nothing we go through, whether good or bad, we go through alone. God is with us every step of the way.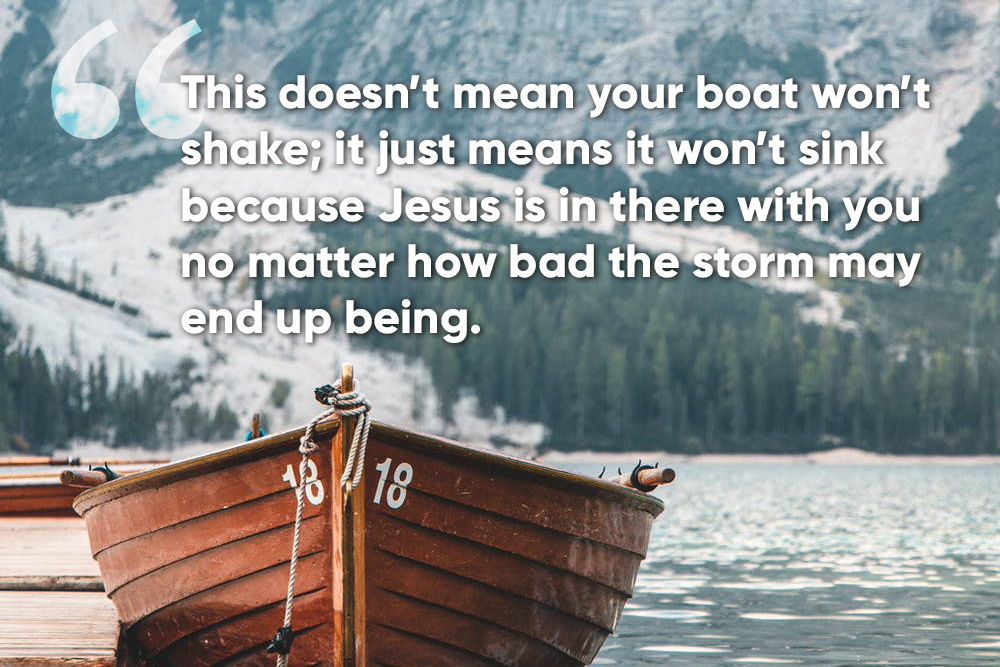 It is important to rely on God and to remember that He is always with us. God provides help when we need it and in the ways we need it most. Sometimes He even provides help in ways we didn't even know we needed. This doesn't mean your boat won't shake; it just means it won't sink because Jesus is in there with you no matter how bad the storm may end up being.
The best example is Matthew 8:23-27, when Jesus got into the boat, and his disciples followed him. A strong storm came, raging the waves over the boat, and Jesus was sound asleep. His disciples went to wake him up, yelling that they were going to drown. Jesus responded, "You of little faith, why are you so afraid?" When Jesus got up, he rebuked the winds and waves, and everything was calm.
In the same way that Jesus calmed the storm, Jesus calms all the storms in your life. No matter the situation, we can rely on Him to get us through it and help us overcome anything. Countless examples in the Bible show how relying on God helps people get through all kinds of situations.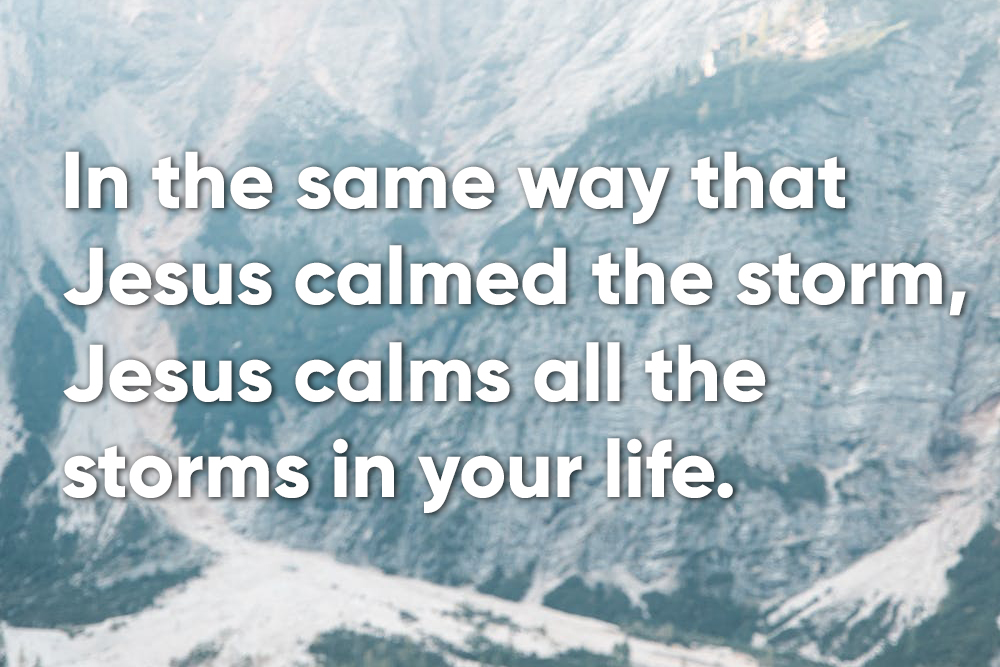 My favorite Bible verse is Proverbs 3:5-6, "Trust in the Lord with all your heart and lean not on your own understanding: in all your ways submit to him, and he will make your paths straight" (NIV). Since I was little, I have been able to apply that verse to any situation I might be going through. I say it to myself as a reminder that I can depend on God's guiding hand to help me through anything.
God knows everything, and He will sustain you through all your troubles. He knows the plans of your future, He knows the desires of your heart, and He knows when the tide is going to get high. Like the storm He calmed with His disciples, He will calm all the storms in your life.
Remember, don't tell God how big your problems are, instead, tell your problems how big your God is.