Living Branches was created through an affiliation between Souderton Mennonite Homes and Dock Woods Community in 2008. This decision was made not only because of proximity to each other, but more importantly, because both organizations were ministries of the Mosaic Mennonite Conference and shared common beliefs and values.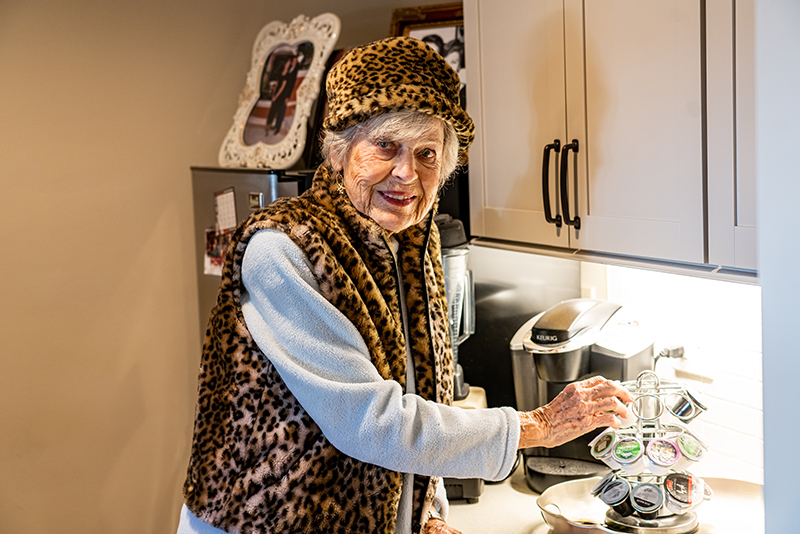 These senior living communities had a longstanding history in the area. Souderton Mennonite Homes was established in 1917 as Eastern Mennonite Home of the Franconia District. Hatfield Mennonite Home, later renamed The Willows of Living Branches, was founded by the Mosaic Mennonite Conference in 1942. Dock Woods began in 1981 as an outgrowth of the Hatfield Mennonite Home. Today Living Branches employs more than 650 team members and offers a wide range of housing, support services, and engaging activities for more than 1,350 residents.
Souderton Mennonite Homes and Dock Woods are life plan communities offering the full range of care services: Residential Living for persons seeking retirement living and Supportive Living for persons needing Personal Care (Assisted Living), Memory Care, or Health Care (Skilled Nursing). The Willows of Living Branches offers Personal Care and residents have access to Memory Care or Health Care within Living Branches.
At Dock Woods, Living Branches also offers affordable housing for older adults and families who qualify for HUD housing rental assistance.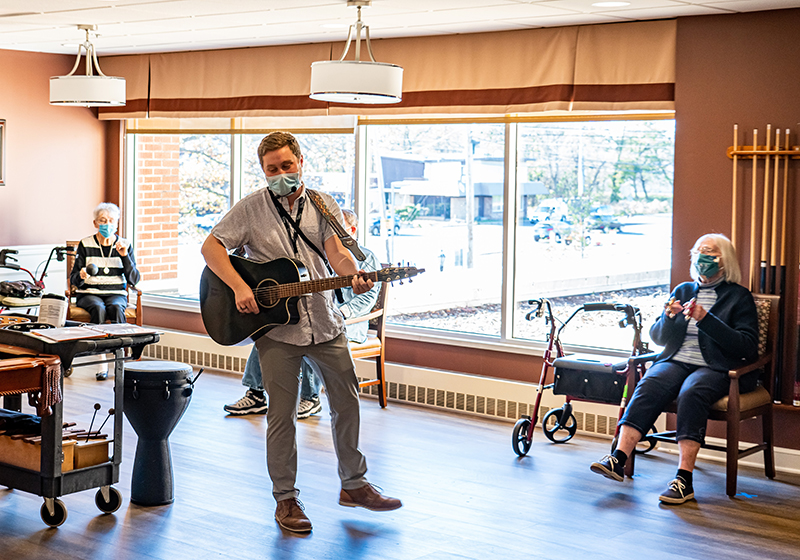 What began as a mission to provide a home for senior adults and care for their basic needs has evolved into a vibrant, life-giving community that cares for the physical, mental, emotional, and social needs of every resident. Our mission to empower older adults and families to lead lives of purpose and joy guides all that we do. From pastoral care to social services, fitness, and dining, we truly care for the whole person.
In recent years, we have devoted ourselves to investing in care specifically for persons with dementia. The creative arts therapy program has brought so much life to our communities; the team of interns led by the creative arts therapy coordinator fill our hallways with music, art, and movement. The Music & Memory program provides personalized music playlists for persons with dementia to reawaken memories from their past. And our Montessori-based philosophy of care allows us to empower persons with dementia by focusing on what they still can do and would like to do, instead of what the disease has taken from them. We see these things making a difference and adding joy and purpose to the lives of residents each day.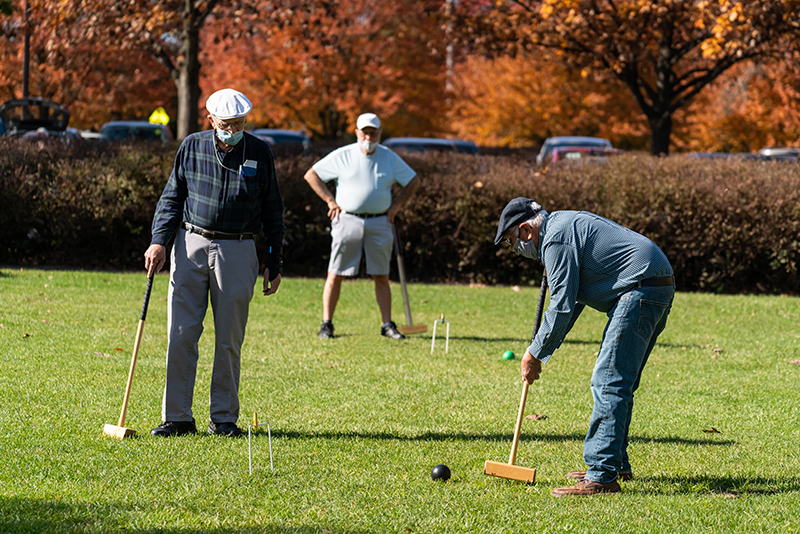 The mission also extends to Living Branches Foundation. At Living Branches we make a lifetime commitment to our residents and their care. Benevolent care is a ministry which provides grants to residents who, through no fault of their own, can no longer cover the full cost of their care. This is a vitally important ministry and serves over 100 residents each year.
Life at Living Branches changed in ways we never expected in 2020. In fact, it seems every aspect of what we do has changed in some way, but through it all, our residents and staff have been resilient. We look forward to getting to the other side of Covid-19 and know we will get there together.
Prayer Requests:
For our residents who are socially isolated due to Covid, pray for peace of mind and comfort for their spirits.
For our staff who have worked so hard under challenging circumstances, pray for strength and hope.
For our future, pray that our plans will meet the needs of our current and future residents.