As we walk through this time of Advent, I am particularly drawn to the idea of Advent as a journey of preparation. The turmoil of this year, with the coinciding stress and desire for the usual ways we celebrate, can distract from the WHO and WHY we celebrate.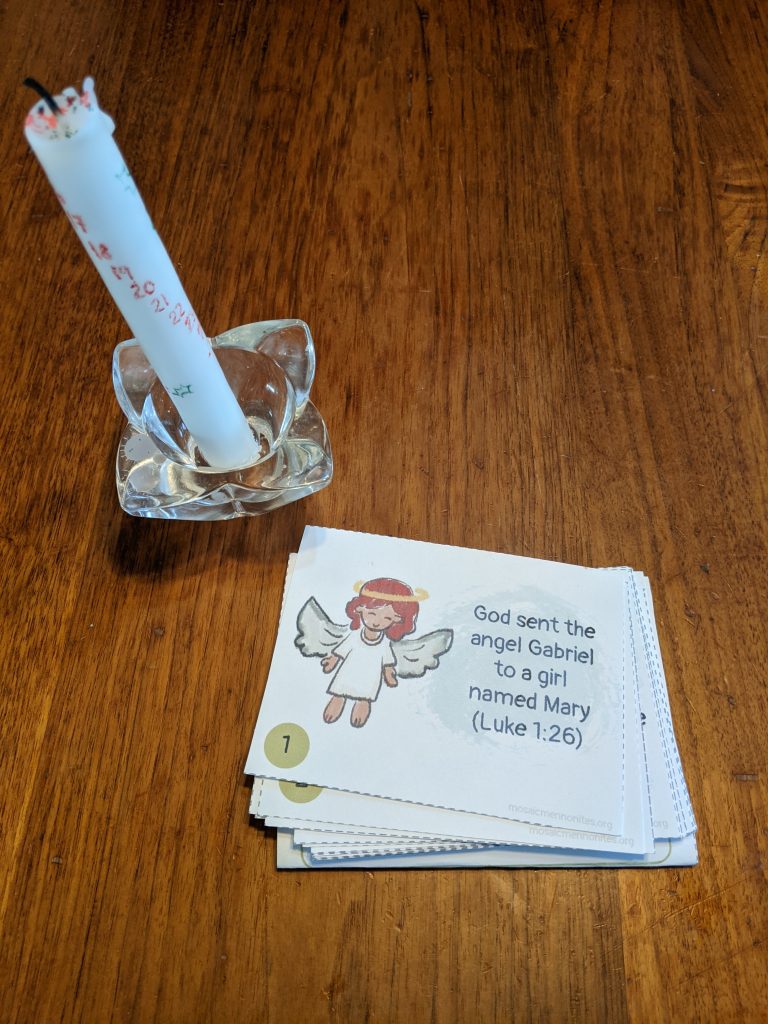 As others have shared, this year I want to embrace the quieter season. In many ways that has been fulfilled as my family's schedule does not hold the normal amount of holiday activities that both celebrate and distract from Jesus' birthday. Yet in our worn state, disrupted traditions and routines will lead us to numbly drift through Advent without intentionally preparing and looking to Jesus.
This Advent, our family dinner is accompanied with Mosaic's 25 Days of Advent Family Devotional. We light a candle marking the days until Christmas and read the verse cards which build each day, pointing to and celebrating Jesus' birth narrative. It is simple. Yet a daily devotional practice instilling the narrative in my children's hearts, also draws my daily focus back to the purpose and joy of Advent.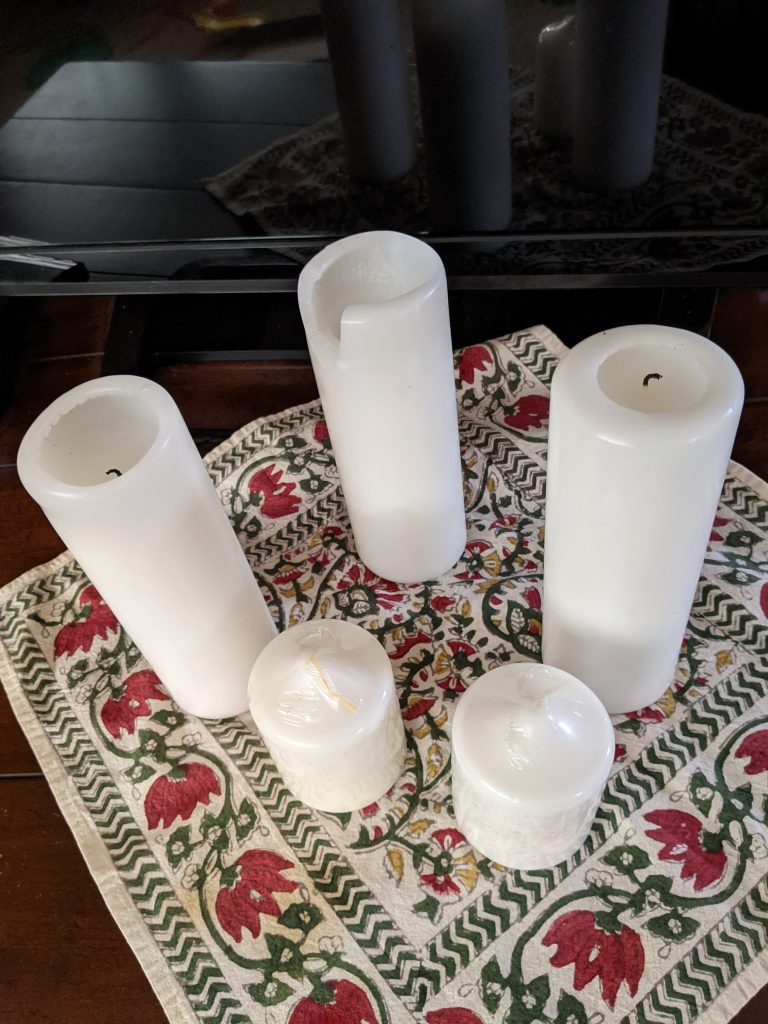 On Sunday mornings, as my family gathers in our living room for virtual worship, we pull five assorted candles from a cupboard and set them in front of our screen on top of a cloth napkin to build our Advent wreath. It is makeshift, but there is a holiness in bringing what we have before God. I am acutely aware of the individual Advent candle's call to center my soul and mind, in celebration of Christ's incarnation.
During the virtual service an invited household reads the Advent piece for the morning and we join them by lighting the candles in our home. I am struck this year by the call of each week's candle: Hope. Peace. Joy. Love. Christ.
As I miss family gatherings, I am appreciating anew Christmas cards and notes. One from my aunt and uncle contained this poem by Holley Gerth. It, too, helped me pause and recenter:
Five simple candles tell the story of Christ's birth
and the reasons God sent His only Son to the earth…

The candle of Hope reminds us of the prophets' words
and the promises they shared with all those who heard.

The candle of Peace reminds us to prepare our hearts,
because it is within us that true worship starts.

The candle of Joy reminds us how the angels came
to announce God's good news and glorify His name.

The candle of Love is our response to God's Son
as we so humbly thank Him for all He has done.

The final candle stands tall above all the rest,
because it is for the One who is brightest and best…
the candle of Christ reminds us of the reason
we rejoice and celebrate in the Christmas season!

BY Holley Gerth
This Advent and Christmas season, may you find Christ's Hope, Christ's Peace, Christ's Joy, Christ's Love, and Christ. Amen