It was a simple problem without a simple solution. How do we train students to work when businesses do not hire them?
Scott Roth, then director of the Upper Perk Community Life Center (UPCLC), mentored seniors from Upper Perkiomen High School in Pennsburg, PA. Roth would teach them how to swing a hammer, update a website, make phone calls, and order supplies from a vendor. Roth learned these "simple skills" while working in his family's business early on. But most students wouldn't have these experiences on their own.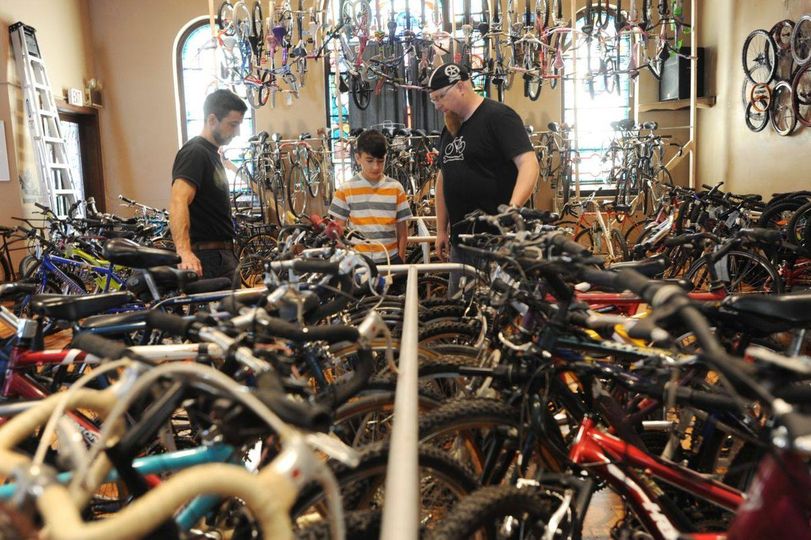 Meanwhile, a $22 million YMCA was opening in the Upper Perkiomen school district. Roth began working as a consultant for the YMCA helping shape their youth programs while still working with UPCLC. Roth began to promote the idea of an "earn-A-bike program": teach kids to work and they can earn a bike, fixed with their own hands. Roth just needed a bike mechanic, so he prayed and kept asking.
An acquaintance of Roth's, Dick Fox, felt called to be that mechanic and the program began. After a couple months in the garage of the UPCLC, with 15 kids in the program and more bicycles coming in for repairs, the demand for parts was exceeding the donated bicycles in need of repair.
JBI, the largest bicycle parts distributor in the US, partnered with the program. However, the program needed to be in a traditional brick and mortar shop. Soon a banner was hung on the garage with the name, "Bike & Sol."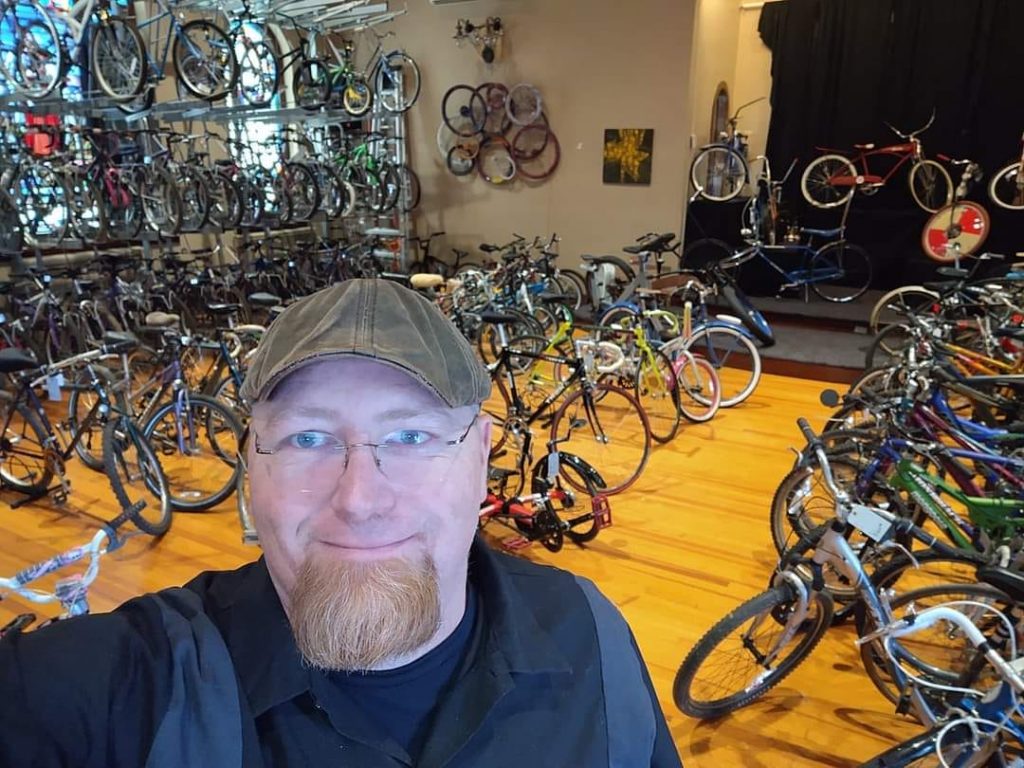 Eventually, UPCLC programs diminished as YMCA programming increased. Bike & Sol became a student work program through the YMCA.  Weekly, ten students came to the shop to volunteer. When UPCLC closed, the entire building was now Bike & Sol. 
Five years later, Bike & Sol merged programs under the umbrella of ViaShalom, a ministry dedicated to creating missional experiments. Bike & Sol has serviced over 1500 bikes and touched many more lives. 
With the COVID pandemic, bicycling has become more popular than ever. This has forced Bike & Sol to become more than a student work program. Now it is a bicycle shop that happens to have a student program. More than ten adults regularly volunteer at the shop. Due to COVID, school programs are temporarily halted, however, there are still youth working to complete their court-required community service hours.
Bike & Sol is now an intergenerational space for young and old to meet and share their love of life. Frequently tales are told of faith and encouragement.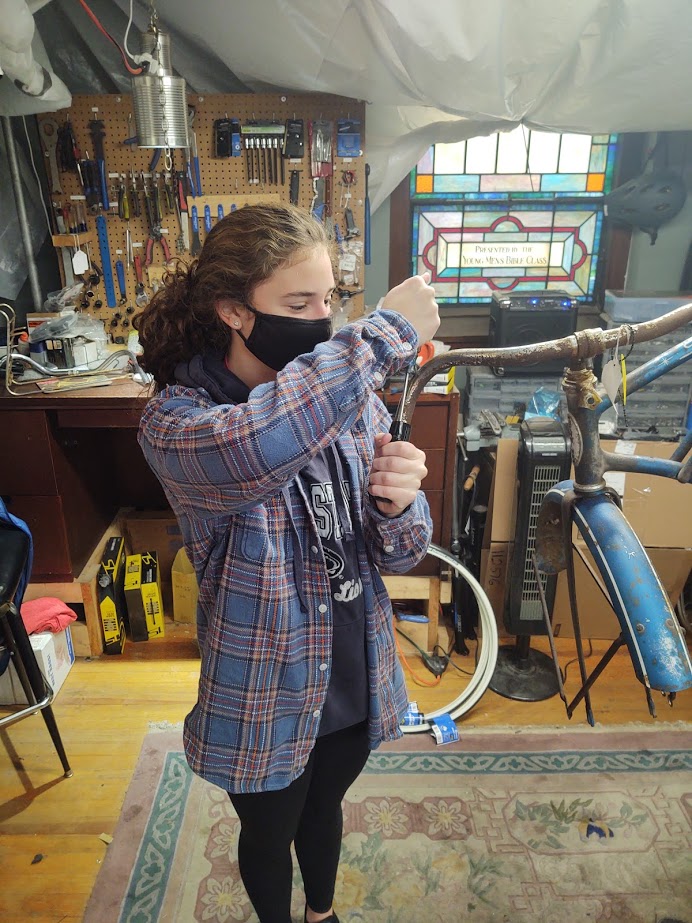 Scott Roth often says, "Most people have learned to ride a bike. Most people smile as they ride and cry when they fall. The good news is that we get to be Jesus to most people since most people have a bike." Jesus used fish and healing to bless others. Bike & Sol blesses and heals through bicycles. Helping people ride bicycles is one of the best things we can do for mental health and relationship building. 
Today Bike & Sol is a community non-profit bicycle shop that covers all biking needs, from a trash-picked bicycle to a high-end race bike. The volunteers, young and old, are continuing to improve their skills to keep people riding in all kinds of bikes.
The vision for 2021 is simple: Get the Kingdom of God out riding with others. Jesus interacted and loved people in all circumstances. Bike & Sol seeks to love all who come with their bikes. Bikes know no social structures, skin colors, or economic status. They just want a human to pedal them.